Combo: 650 Machine Bundle 1
Combo: 650 Machine Bundle 1
Reviews:
(Current Reviews:

48

)
Save 50Euro with this great Dillon 650 reloading machine and Mr.Bulletfeeder by Double-Alpha.
No dies are included with the machine.
Please note:
The XL650 machine shown here has accessories on it not delivered as standard!
View the product page of the XL650 before ordering this combo to see what is and what is not included.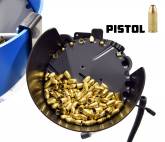 Mr. Bulletfeeder by Double-Alpha - Pistol
Dennis
Date Added: Sunday 07 October, 2018
A great invention. Took about a little over a hour to set up, and adjust. Save a lot of time when reloading.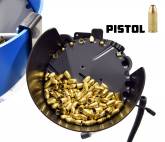 Mr. Bulletfeeder by Double-Alpha - Pistol
Jeff Kulbis
Date Added: Thursday 09 August, 2018
Have a Dillon 650 and wanted to keep the powder check station so I bought the DAA 9mm crimp/seater die. I only taper crimp which the die did well, Once set up no problems at all, happy with the purchase.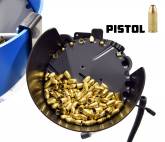 Mr. Bulletfeeder by Double-Alpha - Pistol
MARTIN G SCHANER
Date Added: Monday 07 May, 2018
I OWN TWO DILLON 650'S ONE FOR 9MM AND ONE FOR 45ACP. I PURCHASED THE MR. BULLET FEEDER FOR THE NEW 45 PRESS AND I MUST SAY IT IS THE GREATEST THING SINCE SLICED BREAD. I HAVE ANOTHER BRAND BULLET FEEDER ON THE 9MM PRESS WHICH DOES NOT PERFORM ANYWHERE NEAR THE MR. BULLET FEEDER. I MAY SOON BE REPLACING THE 9MM BULLET FEEDER WITH A NEW MR. BULLET FEEDER AND JUST JUNKING THE OTHER UNIT.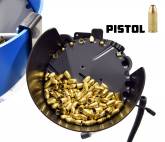 Mr. Bulletfeeder by Double-Alpha - Pistol
Lawrence Range
Date Added: Wednesday 11 April, 2018
Great Product for Dillon 650. Looks better than the one I bought for a 1050 before DAA took over. Bullets hang up occasionally so I may need to bevel\polish the lower part of the feed tube. I wouldn't want to run a press without a bullet feeder - everthing just runs smoother and fast with it.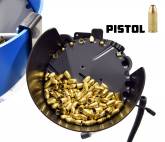 Mr. Bulletfeeder by Double-Alpha - Pistol
Drew
Date Added: Friday 06 April, 2018
I bought a Mr BulletFeeder for my XL 650, to load 9mm for USPSA shooting. Once you finish fine tuning everything, it's an awesome addition. With the bullet feeder, my reloading has been considerably sped up. 10/10 would buy again. Make sure to read the directions, and take your time to get everything adjusted. Be prepared to fine tune it a bit.
Combo: 650 Machine Bundle 1
Double-Alpha Academy BV
Elzenweg 33b, 5144MB, Waalwijk
The Netherlands
Phone: +31 (0)416 660 464
Fax: +31 (0)416 392 040
E-mail: daa(at)doublealpha.biz