Read What Others Are Saying
Saturday 09 November, 2019
Kevin Baker
Dillon XL 750 without Case Feeder
Excellent product! It is everything you would expect a Dillon press to be. A lot of people have commented about "what are the differences " between this and the older 650. From what I know it's the primer system. I've never used a Dillon press before, so I really don't have a good comparison. I can tell you, I'm kicking myself for not doing this sooner. If you are getting into competitive shooting, you NEED this. Thinking that you can load on the "other" presses may work for hobbyists, but you really have to start here to load the volume of ammunition you will need/want.
Saturday 09 November, 2019
dominique gross
Race Master / Alpha-X Insert Block Assembly
its the best ipsc holster for mi i go to competition only whit them
Friday 08 November, 2019
Ronald Poulsen
Alpha-X Pouch with Color Inlays
Pouches built well. Instructions for putting the pouch together and adjustments leave a little to be desired. Used them yesterday and a much improve magazine pouch over my old ones.
Friday 08 November, 2019
David Hong
Rig Builder
Recently purchased the rig builder set with the PDR PRO-II DAA Premium Belt DAA Racer Magazine Pouch x4 These products are great quality and had no complaints with them on my USPSA match. Always better to buy high quality products than to buy twice.
Friday 08 November, 2019
Peter Navesky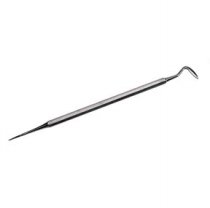 CED/DAA Double-Head Cleaning Tool
A great addition to my overall gun cleaning supplies. Great for cleaning those "I can see it but I can't get to it" spots!
Friday 08 November, 2019
Peter Navesky
CED7000 USB Charge Cable
With 120V AC and 12V DC USB chargers typcailly on hand for cell/tablet charging, this is a great option to carry along to charge the CED 7000 without having to worry about dragging along separate individuual chargers
Thursday 07 November, 2019
Bill Magyari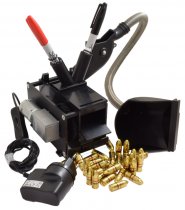 DAA Automatic Brass Marker
Looked neat so I gave it a try. It works well, and is pretty quick at marking brass. They do need to improve motor terminals. Would recommend to anyone that doesn't want to mark up the back of there cases.
Thursday 07 November, 2019
Bill Magyari
Alpha-X Holster
I like this much better that my original DA holster. Big improvement
Thursday 07 November, 2019
Bill Magyari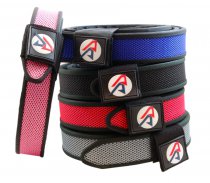 DAA Premium Belt
Bought this to update my old belt. It's pretty much the standard for belts. If you are new to USPSA this is what you need to buy.
Thursday 07 November, 2019
Bill Kozuck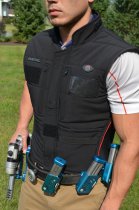 DAA SHOTAC Shooting Vest
A very well made vest. Be sure to follow sizing instructions. I went one size larger than I normally wear and it was perfect.
Tuesday 05 November, 2019
Paul Smith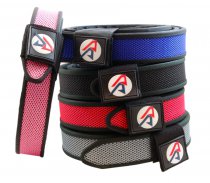 DAA Premium Belt
Lightweight, yet extremely sturdy and well crafted. Exactly what I was looking for! Five stars plus!
Tuesday 05 November, 2019
Bob Perzel
Race Master / Alpha-X Insert Block Assembly
With a little bit of sanding and filing this insert is fantastic. Had my last meet Sunday and this insert worked flawlessly
Monday 04 November, 2019
Cyndee Temple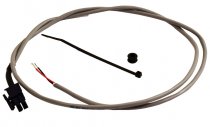 Mark 7 PowderSense Wiring Kit
UPDATE this new photo[as of 11/04/ 2019] has been updated to the correct item my old poor 1Star feedback was based on a different image completely. Thank you for correcting the image. I hope someone will find the item worth 5**** My feedback steps up because of the effort of image correction. I ended up just buying an entire new unit since my problem was internal/power/battery/speaker,not the wire; which is why I purchased what was pictured previously.
Monday 04 November, 2019
James Tweed
DAA Magnetic Powder Check
Installed on Lee Loadmaster - works great. Loading 9mm w/ Titegroup. Ran many tests - 100% on No-Load and Double Load. But +/- 1.6gr it did not catch - but that's not something I expected it to do. IMHO, way better than Powder Cop or Lock-out Die. All Double Alpha stuff I have so far is great. I would recommend them and this product.
Monday 04 November, 2019
Cyndee Temple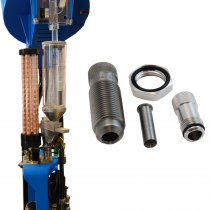 Combo: Mini Mr.Bulletfeeder and 2-in-1 Seating and Crimping Die
a must have for anyone using a Bullet Feeder of any type & Powder check/cop in conjunction. in a 650XL Unfortunately there's really no solutions for the 750XL to use Powder chuck so a combo is not really needed (YET) I have these in 45, 38 & 9mm. Still waiting for more calibers please= 380 (perhaps 9mm will work) &44 (perhaps 40 will work) would be nice to have more calibers. Again when you have lots of stations in use you must have this. Not sure why I didn't just get a 1050..oh that's right the quick change TOOL Heads from 650XL & 750XL do NOT interchange with 1050
Monday 04 November, 2019
Cyndee Temple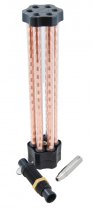 Mini Mr.Bulletfeeder by DAA - Pistol
I was hopeful this would be a cost effective alternative to the noisy electric Mister Bullet Feeder that I have on my 650XL (which works flawlessly I might add) I grabbed these for my Dillon 750XL. Also disappointed there is no solution yet to Powder Cop on new 750XL. Hopeful to have them set up ready to go.. WELL the huge downfall is the unpolished powder nose funnel flare gizmo; it causes terrible brass shredding and needs to be polished up. It is the ONLY one Hiccup on my Dillon 750XL causes a case grab for every case and basically causes powder to spill as well. I will will tweak it a bit more. Not sure I am saving any time loading the bullets either,...So Guess what, I went and bought another bullet feeder and put part of this off to the side for now. Maybe when I am loading just a few hundred rounds of other calibers but not efficient for thousands of 9mm .. Not totally unhappy but not as excited as I thought I should be. It is very innovative & EZ on the wallet if that's a concern.This is just not for my volume of loading. & Please polish the powder funnel I should not have had to to that.
Monday 04 November, 2019
Cyndee Temple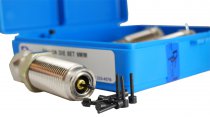 Dillon Spare Pistol Decapping Pins, pack of 10
Imperative to have on hand. On the automated press they don't last long but on the manual press they're fine. they're relatively inexpensive so .. grab a few. ..there's 10 in this pack
Monday 04 November, 2019
Cyndee Temple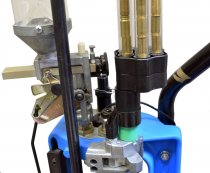 DAA Mini Multi-Cal XL650 / XL750 Case Feeder
This case feeder is a nifty quiet addition to my 750XL it works for many calibers.. not sure there's any it doesn't work with.I have not found any. I also use a lee quad rotating case loader with collator It would be nice to see DAA team develop this with a shaker collator on top I prefer over filling the tubes any day..A must have for us automated people. I have the Dillon automatic case feeder on my 650XL it's just so noisy. I picked up a few to keep each caliber set up complete. a slight modification was required to get it to stay mounted on the bolt at the case feeder housing..It works as designed
Monday 04 November, 2019
Cyndee Temple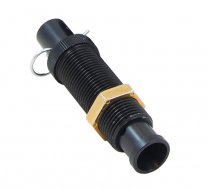 Mr.BulletFeeder by DAA Die Assembly Only
This assembly is a "Must Have" for all re-loaders to date. Not sure if I am expected to write a review for each caliber? I have these in 9mm , 38, 40, 45, 223. Awaiting 44, 380, 30-06, so all my quick change plates will be perfectly set up for all my reloading calibers. Thank you for producing an exceptional item. These work well in conjunction with Mister Bullet Feeders & Mini Mister Bullet Feeders. I Use them on my Dillon 650XL & Dillon 750XL Good Job DAA
Monday 04 November, 2019
Cyndee Temple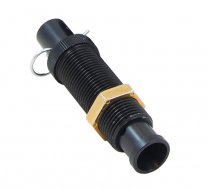 Mr.BulletFeeder by DAA Die Assembly Only
This assembly is a "Must Have" for all re-loaders to date I have these in 9mm , 38, 40, 45, 223. Awaiting 44, 380, 30-06, so all my quick change plates will be perfectly set up for all my reloading calibers. Thank you for producing an exceptional item. These work well in conjunction with Mister Bullet Feeders & Mini Mister Bullet Feeders. I Use them on my Dillon 650XL & Dillon 750XL Good Job DAA