Read What Others Are Saying
Thursday 19 September, 2019
Kenneth Segarra Castro

DAA International Magazine Gauge
Great tool to ensure your magazines are within limits.
Wednesday 18 September, 2019
Johannes Lohrer
DAA Racer Pouch Magnet Kit
Bought this after some fiddling with the normal mag pouches on my first ever pick-up stage. Great product. Very strong magnet! Holds even 3 fully loaded 20rd magazines. Be careful not to melt the nut too deep into the plastic!
Wednesday 18 September, 2019
J Newman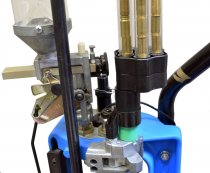 DAA Mini Multi-Cal XL650 / XL750 Case Feeder
Love this case feeder..allows me to load 66 223 cases with refill. Simple design, no motors, no noise, very economical alternative to motorized case feeder. I want a spare set of tubes!
Wednesday 18 September, 2019
Holger Jöst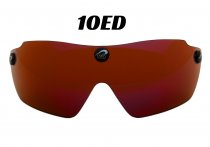 Pilla Panther X7-C Post Solid Lens
Super glasses, so I also see distant hits on the target again. Saved me twice a miss in Serbia
Tuesday 17 September, 2019
Daniele Davolio
Race Master / Alpha-X Insert Block Assembly
I needed an Insert for my CZ TS Orange and I contacted the support to be sure the one I needed. They helped me on the choice based on the trigger guard size and I bought the Czetchmate insert. Only a little fix needed to ease the extraction (lowered the lock heigh by fraction of millimeter). Works perfectly.
Monday 16 September, 2019
minh Thu tran
Sordin Silicon Gel Replacement Ear Pads
Fits perfectly and easy to change! And it feels just as comfortable as the original pads.
Monday 16 September, 2019
Don Allman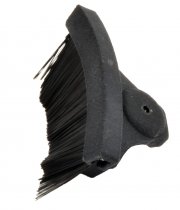 DAA PSP Brush
Worked well with 9 mm and 223. Not good with 45 acp. Will see if gets better next reload.
Monday 16 September, 2019
Youri Daschot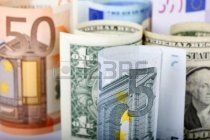 Special Payment
DAA doesn't just procure the products to improve your performance in competition but they see to it that it fits. I had a 'thumb-rest' ordered but i had no need for the baseplate. DAA is quite comprehensive but yet they send up a thumb-rest that didn't quite fit my thumb. So i contacted them and in about a week i received a fitting thumb-rest. THX DAA
Sunday 15 September, 2019
Robert Advincula

DAA International Magazine Gauge
This just saved my trip. Knowing that my equipment is within the rules. Thank goodness. If it wasn't for this tool, my equipment would have disqualified.
Sunday 15 September, 2019
Robert Advincula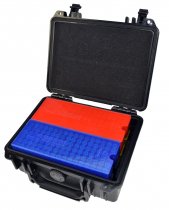 Combo: CED Waterproof Ammo Case with 4 Ammo Trays
Great item, only wish they made it bigger for more ammo.
Friday 13 September, 2019
Paul Givens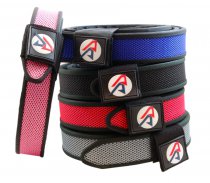 DAA Premium Belt
Excellent belt, had a ghost belt that was pretty good but this is better quality for sure. It's has really good stiffness to the belt but still very comfortable to wear.
Thursday 12 September, 2019
ken Redding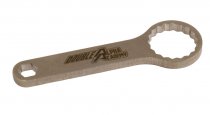 DAA 1" Die, Box-End Wrench
great for the crowed tool heads and making adjustments on the machine
Thursday 12 September, 2019
ken Redding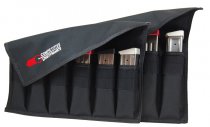 CED Magazine Storage Pouches- Standard 6/Extended 6 pack
these things are great I now own 3. Just the right # of pouches for steel. Works with either single or double stack mags.. Quality built
Thursday 12 September, 2019
ken Redding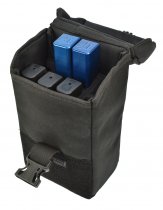 CED PCC Magazine MOLLE Case
I wish it had plugs on the bottom so you could put short mags inside
Thursday 12 September, 2019
Hannu Kahila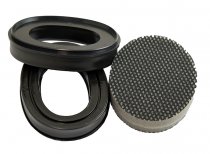 DAA Silicone Gel Replacement Ear Pads
Perfect fit for my SportTacs. Definitely recommended.
Wednesday 11 September, 2019
Brian Proulx
DAA Tube Assembly for Multi-Cal Mini XL650 Case Feeder
Ok accidentally order this. So the issues me a RMA. But of course I had to pay for return shipping. So Josh Lentz stayed that I had to pay give them a check for $6.95 for the shipment I had already paid to ship to me on top of the shipping I had to pay to ship it back. So essentially because I paid for shipping for the wrong item, I have to repay the shipping to them for the mistake I made. A penalty. [DAA reply]: If you ordered the wrong item and would like to replace it - why do you assume we have to bear the costs?!? You must pay for shipping back the item which you have ordered wrong and of course pay once more for the item you wish to receive. Why would you expect us to absorb the shipping costs over your mistake?! This is ridiculous.
Wednesday 11 September, 2019
Brian Wood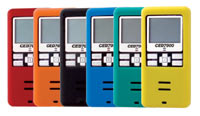 CED7000 Silicone Skins
I was so impressed with the Quality of the battery and the skin. I no longer have an issue with the timer slipping in my hand during a stage. Service was excellent.
Wednesday 11 September, 2019
Steven Kendell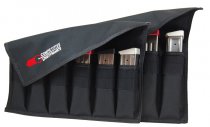 CED Magazine Storage Pouches- Standard 6/Extended 6 pack
CED mag pouches are the best. I have a few other brands and this is the brand I'm buying from now on. They hold their shape and can accommodate a variety of different brands of mags.
Tuesday 10 September, 2019
Bill Chunn
CED Brass Chute
This is a really GREAT product for "stand & blast" USPSA stages, Steel Challenge and Glock GSSF matches. All the brass is funneled down into your bucket which can also hold the netting, leaving a bit more room in the carry case. The frame folds nicely into a compact length and the snap buttons make it easy to put up and take down. Another excellent product from Double Alpha!
Monday 09 September, 2019
Rafael Muniz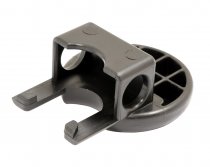 Thigh Pad for Alpha-X / Racer--X Holsters
Worked out alright. Liked how it clicked into place. No issues at the first event in use. I use the Racer X holster and I believe this part should be part of the holster and not an available option.