Read What Others Are Saying
Friday 07 May, 2021
Jorgen van H***l
DAA XL650 / XL750 Debris-Out Casefeeder adaptor
Works like a charm! Easy to install and very happy with it
Friday 07 May, 2021
Jorgen van H***l
DAA Extra-Short Dillon Powder Bar
Works perfectly! Ordered this and installing was simple. Delivery was just a couple of days
Thursday 06 May, 2021
Steve S***n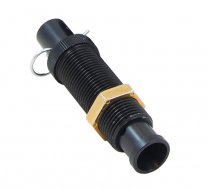 Mr.BulletFeeder by DAA Die Assembly Only
I spent 4 hours last night trying to get a new hornady bullet feed die to work. 230 coated round nose. It would feed once sometimes twice then jam up in the first collet. Polishing, resizing the collet, even heat treating the collet to turn into spring steel. Nothing worked. I stopped by Titan Reloading and picked up the Mr Bullet feeder die only based on reviews. Got home, put a 2in section of heater hose on top, slid in my hornady tube and it fed 100 bullets in 10 minutes. Never missed a beat. Customer for life now, thanks for your product.
Thursday 06 May, 2021
Kevin W***e
Dillon RL550C without caliber conversion kit
Really here to review DAA more than anything else. Order was processed super fast and the press arrived with a couple of days. Thanks!
Thursday 06 May, 2021
Kevin L***t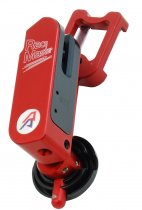 Race Master Holster
It's exactly what I've been looking for!! Great piece for the price !!!
Thursday 06 May, 2021
Gábor Z***y
Race Master/Alpha-X Insert Block Assembly
I have been using Race Master for ten years now, an excellent product. I changed guns, all I had to do was replace the insert block.
Thursday 06 May, 2021
patrik j***n

Mini Mr.BulletFeeder - 6-tube Magazine - Pistol
Perfect!! just what my Dillon 750 needed. Thanks for providing this item.
Thursday 06 May, 2021
patrik j***n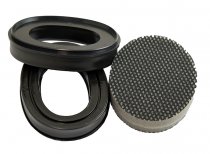 DAA Silicone Gel Replacement Ear Pads
Perfect for me with glasses, much softer than the original ear pads
Wednesday 05 May, 2021
Dale P***n
DAA Racer Magazine Pouch
The hardware could be of better quality, screws can be stripped easily if care is not taken. Also some 'play' is seen at the connection to the belt. Good product but pricey.
Wednesday 05 May, 2021
Dale P***n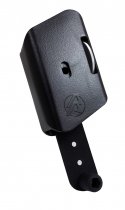 Racer PCC Magazine Pouch
Great product, some allen screws seem to strip a bit easily, for the price it should have great quality hardware. Also there is a little bit of 'play' at the connector to the belt.
Wednesday 05 May, 2021
Aleksi R***a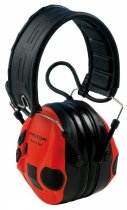 3M Peltor SportTac Electronic Earmuffs (Black/Red)
Lightweight, slim, and compact to carry as the earmuffs fold inside the headband. The sound quality is excellent compared to cheaper active earmuffs, speech is very clear and crisp and even music is reproduced well. The direction of sounds is easy to sense accurately.
The standard fit is rather tight to the ears but with the DAA gel pads there's more room for the ears and the fit feels lighter, but still airtight. The comfort improvement is substantial and the gel pads fit around glasses better too. Definitely recommend getting the DAA gel pads if you get the SportTacs!
Wednesday 05 May, 2021
Kevin A***m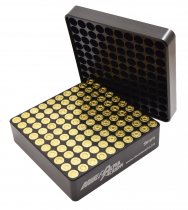 DAA 100-Pocket 9mm Gauge, with Flip Tray
Worked but experienced some inconsistencies as compared to a machined competitive product we had been using for months.
Wednesday 05 May, 2021
Tristan S***t
DAA Thin Pistol Case, Black
Perfekt, meine 2 CZ Shadow mit Reddot passen wunderbar rein und sind geschützt.
Tuesday 04 May, 2021
Robert H***d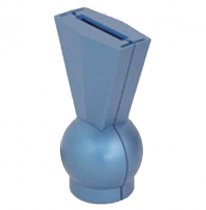 CED M2 Replacement Sensor M2002
The Replacement Sensor I needed was reasonably priced. It was shipped immediately, arrived on time. Worked when I tried it and it fixed my problem.
I`m a long time happy customer.
Tuesday 04 May, 2021
luca t***o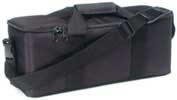 Custom Chronograph Carry Case
perfetta come pensavo il team e come sempre molto preciso e cortese
Monday 03 May, 2021
Peter Van D***e
DAA Magnetic Powder Check
These are great. I have three of them now. It's real nice no hearing the alarm when you skip a case!
Monday 03 May, 2021
Roel van der S***r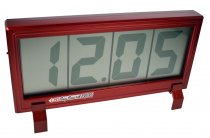 CED BigBoard Display
The display comes in a nylon case which make the BigBoard easy to carry. Addition of a shoulder strap would be better. Some more straps inside the case to hold spare battery and a 9V adapter is also preferable.
Setting up the board is easy and it works great with the CED7000 Shot Timer - RF.
The digits are good visible but are less readable in bright sunlight.
Some tips for improvement.
A 3/8 and/or 1/4 threaded tripod connection underneath the Big board housing.
More water and dust resistant construction or a protection cover to use the board during rainy weather.
Include a 9V adapter. Better if the board can operate at 5V or 12V so the use of a Powerbank or battery booster gets easier.
Better and/or adjustable contrast
Collapsible sunshade
Monday 03 May, 2021
beagles e***t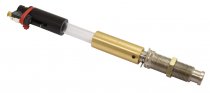 Mr. Bulletfeeder Pro Dropper Assembly
This dropper should be used on all Mr.Bullet feeder systems.
It holds more projectiles, the extra weight helps secure the projectile in the brass. Faster loading speeds can be achieved with this dropper.
Monday 03 May, 2021
David M***r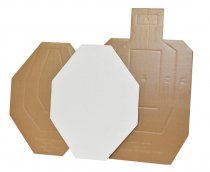 CED/DAA Waterproof Target (Official/Approved) - Pack of 50
These targets are fantastic. Work great in Florida's high humidity, scattered showers and rain.
Sunday 02 May, 2021
John Auditore S***r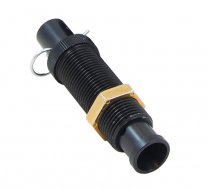 Mr.BulletFeeder by DAA Die Assembly Only
I bought this to set up the Bullet Feeder on another turret head so that I would not have to disassemble the setup moving it from one tool head to the other. The Bullet Feeder is just one great product that does what it is supposed to do with no headaches or issues.