Read What Others Are Saying
Friday 17 May, 2019
Kendall Lo
Race Master / Alpha-X Insert Block Assembly (Magnetic)
Fits well! I previously own a STI insert block. Equally smooth and excellent build quality.
Thursday 16 May, 2019
danny moore
CED7000 Shot Timer
Good timer for the money, it is small easy to use and charge, fits in my shooting bag, and my old ears can hear it just fine.
Thursday 16 May, 2019
Dominique Zajdel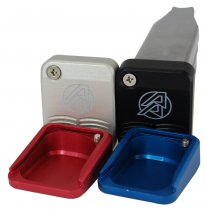 4-Pack DAA Aluminum Standard Base Pads
I installed them on STI magazines for an STI DVC 40 SW. Then it cannot fit in the IPSC standard box... They are nice, but needed to be milled which is a pity.
Wednesday 15 May, 2019
Eli Huttner
SHOTMAXX-2 Watch Timer
The Shotmaxx-2 is my preferred shot timer. This is the one I use when I'm at the range alone or just want to track my own shooting and not slow down a group that's sharing a lane or a firing line. It's basically an overgrown watch, but is no heavier than most men's watches, and while you sacrifice a little ease-of-use, it still has all the features of the bigger timers you wear on your belt, plus its rechargeable (and I've used it for an entire weekend of shooting without needing to put it back on charge). Best of all, it has an accelerometer mode that uses motion as a trigger for the timer, so you can be shooting right next to someone else and it will still only track your shots, which is perfect for tracking your splits on something like a dueling tree.
Tuesday 14 May, 2019
pierre roinel
IPSC Cardboard Targets White Back - 20 Pack
good product, very efficient customer service, I appreciate
Tuesday 14 May, 2019
Heiko Flommersfeld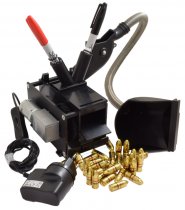 DAA Automatic Brass Marker
The funktion of the Brass Marker is really good and will mark the cases with one or two stripes in any color you like. You can hang the funnel on your press and the cartridge will fall into the funnel to enter the Brass Maker. I really tryed several positions but 10% fallen not in the right direction. Please work on the mechanism that it will all cartridges come in the right direction. Never the less the machine is a great invention and the funktion is really good.
Monday 13 May, 2019
Krzysztof Krol
CED7000 Shot Timer
Thank you for the goods quickly arrived It is a pity that I will not be able to use it because it has been sent to Poland there will be used as I get a review I will send to you Regards Christopher
Monday 13 May, 2019
Zach Norris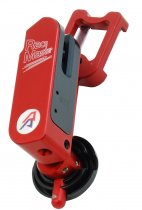 Race Master Holster (Magnetic)
Fast shipping and great service. The race master is fantastic, extremely adjustable and convenient. There is however I slight amount of side to side play. A little bit frustrating but not a problem. I have the czechmate and that may just be due to the pistol I have, just might not be able to get a perfect fit with it. Don't let that discourage you. I will be back
Saturday 11 May, 2019
Daniel Ortiz
DAA 2-in-1 Seating and Crimping Die
Used in a Rockchucker. Easy to adjust. Maintained consistent OAL. Great for saving time on high quantity 223 reload. Extremely satisfied.
Thursday 09 May, 2019
phil gosnell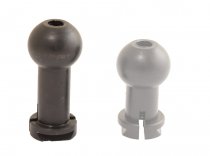 Alpha-X / Racer-X Extended Ball-Joint Rod
Works great. Just a touch longer, which is perfect. Helps to keep my muzzle from hitting my leg when moving around.
Wednesday 08 May, 2019
DEMETRIOS KATOS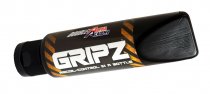 DAA GRIPZ – Recoil Control in a Bottle
Great stuff. Works very well without pasty white hands
Wednesday 08 May, 2019
Jorge Oliveira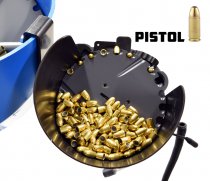 Mr. Bulletfeeder by Double-Alpha - Pistol and Rifle
Great product! well made and reliable. A great choice for the money, absolutely satisfied!
Wednesday 08 May, 2019
william hood
DAA Click-Adjustable Powder knob V2
This is very nice and I look forward to using it, I think it will save time in setting your load and I'm looking forward to using it
Monday 06 May, 2019
Kenneth Dziubek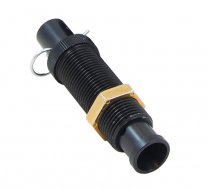 Mr.BulletFeeder by DAA Die Assembly Only
Simple to use and set up. Does a great job. Recommend for your reloading.
Monday 06 May, 2019
Wout Van Mieghem
DAA CZ Shadow 2 / SP01 Aluminum Grip
Very good grips, nicely coated finish. Excellent grip with the inlay. Only point of improvement, maybe better to deliver with longer screws, as the original screws are rather short with this thicker grips.
Monday 06 May, 2019
Matthieu BUREL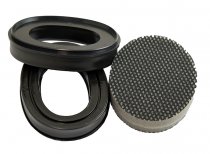 DAA Silicone Gel Replacement Ear Pads
Perfect product and perfect seller ! Nice contact ! Highly recommanded !
Monday 06 May, 2019
ZACHARIAS VELKOS
DAA Basic Bore Cleaning Kit
Thank you for all your support. The service is more than perfect. Helpful with information and advise. Thank you
Sunday 05 May, 2019
Charles Lorusso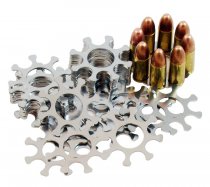 DAA 10-Pack Stainless 929 Moon Clips 0.037"/0.040"
Work like a charm in my 929, and I have yet to bend one! I've come to prefer these to regular spring steel moon clips when using magnetic holders. Not quite as magnetic as steel, but comes off the post easier while still staying firmly attached when running.
Sunday 05 May, 2019
Ray Barnard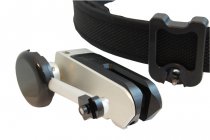 Race Master/Racer Holster Detachable Belt Hanger
works as advertised and does allow you to detach the holster from the belt for easier storage in range bag, etc. I remove the holster at the end of every range/competition session. Could be improved by making the thumb screw larger, it's sometime difficult to line it up with the hole in the holster to get the screw started.
Sunday 05 May, 2019
Lior Bar-On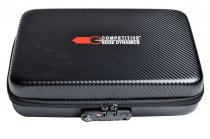 CED Carbon Fiber EVA Pistol Case
Very nice case. Use it to store a Production Optics gun and eight magazines on an international flight. Secure peace of mind.