Read What Others Are Saying
Sunday 29 January, 2023
Craig W***y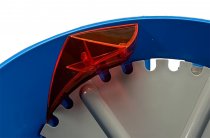 DAA Dislodge-Wedge for Dillon Variable Speed Case Feeder
A huge improvement over the shorty little dillon blue wedges and is an easy inexpensive upgrade for any caliber dillon feeder. For high speed 9mm use, also get the plate. It will easily outrun a roll sizer set at full speed.
Sunday 29 January, 2023
Craig W***y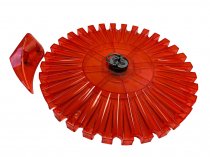 DAA Turbo Case-Feeder Plate - pistol calibers
An easy 5 stars. I roll sized 2 full 5 gallon buckets of 9mm brass and only had 3 jams and NO cases upside down. This plate will outrun using 6 bolts on the roll sizer while the case feeder is not even close to full speed. With this thing having many more slots for the holes, it does not have to run anywhere as fast as the dillon plate to deliver a much higher output of cases. And the pull ring to remove it is a convenient nice touch. If you are tired of the Dillon plate jamming with the 9mm case between the plate and the little blue wedge, this combo is a no brainer and worth every penny.
Friday 27 January, 2023
Craig W***y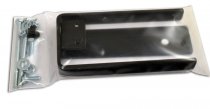 Mr.Bulletfeeder 2018 Hanger Assembly
This is a huge improvement to the ridiculous hockey puck mount. There is not much to the hanger which makes it easy to assemble and install. The only reasons not 5 stars is that you can't get a wrench on the angle adjustment screw while its on the case feeder bowl and the hardware is apparently metric.
Friday 27 January, 2023
Craig W***y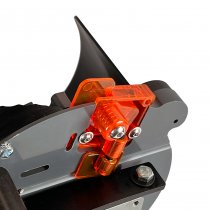 Mr.BulletFeeder Pre-Set Nose-Guide
If you have an older Mr. BulletFeeder then its totally useless. You'll have to do more than a little fitting. One screw hole on the back of it is totally covered so you have to remove the screw for it to even slide in and the clicker thing gets jammed on it as well since this new nose guide is too high. That means you'll have to do considerable mods to your feeder to make it fit. Bottom line is unless you have a newer model and they guarantee that it will fit and work for the one you have, don't waste your time or money on it.
Friday 27 January, 2023
Marc L***r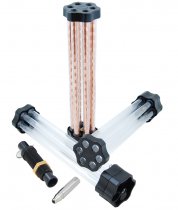 Combo: Mini Mr.BulletFeeder + 2 additional 6-tubes
So easy to install. Works great. Save a lot of time. I got the 2 more tube feeder. A no brainer !!
Friday 27 January, 2023
Alexander D***v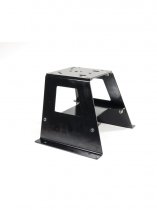 Lyman Universal Press Stand
Will XL750 fit this universal press stand out of the box?
Thursday 26 January, 2023
Luis S***a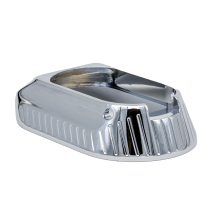 BC STI 2011 Staccato Magwell - Open (Brass)
The best magwell i ever had, due to the weigth price and looks. With almost 6oz of weigth it helps me with the balance on my pistol.
Thursday 26 January, 2023
chris s***a
Alpha-X / Race Master Insert Block
Before purchasing I called to make sure this would fit the NEW model p226 x5. I was told that it would fit the made in the US p226 x5. When I received the alpha-x insert block I spent several hours trying to make it work but was unsuccessful. I then called back again to tell them about all the problems I was having. This time I was told that it would not work on the made in the US models.
Thursday 26 January, 2023
Lior B***n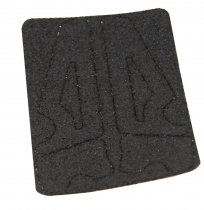 3M Grip-Tape laser cut for DAA CZ Grip
Transformed my grip so much that it feels like cheating! Excellent texture.
Wednesday 25 January, 2023
Gary H***e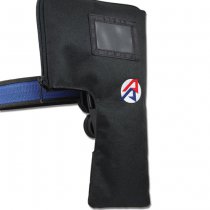 DAA Dust Cover
Nice firearm cover for events. Keep your firearm protected.
Wednesday 25 January, 2023
Gary H***e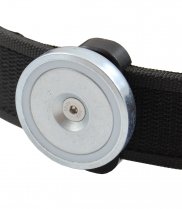 DAA Magnetic Magazine Pouch
Magnetic magazine holder is nice ???? but wish the belt slot is little bit bigger. Had to modify my belt.
Wednesday 25 January, 2023
Gary H***e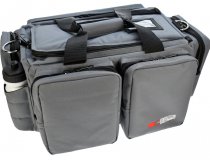 CED XL-Professional Range Bag
USPSA Competition Shooting my second range bag this is the right size that is perfect for event and practice uses.
Wednesday 25 January, 2023
Ken R***r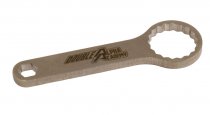 DAA 1" Die, Box-End Wrench
This is a well made wrench, I was hoping it would work with my RCBS, Lyman & Lee die lock rings. Unfortunately it doesn't so I will just give it to my friend that has a Dillion press. It would be great it they would make one for RCBS die lock rings.
Tuesday 24 January, 2023
Jean-Francois T***t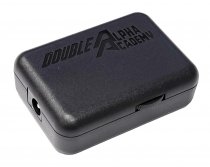 DAA Toolhead LED Lighting Controller Unit
My first review said I didn't get a good experience with this product.
However, DAA customer service has remedied this situation. Thanks to them for their support.
Tuesday 24 January, 2023
John H***d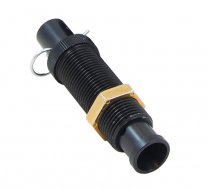 Mr.BulletFeeder by DAA Die Assembly Only
Items works as advertised. Comes with the 3 ball bearings installed.
Great for my second press setup using a single bullet feeder and tube.
Monday 23 January, 2023
Ben B***y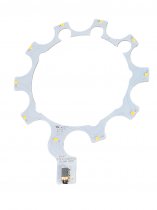 DAA Toolhead LED Lighting PCB - Mark7 Apex/Evo/Revo
After having a failure of the connector on the PCB board, DAA promptly sent out a replacement no questions asked. Excellent Customer Service!
Unit provides super bright lighting for the Apex10! Highly recommended!
Monday 23 January, 2023
Neil c***e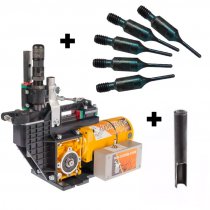 Combo: Rollsizer - Automatic decapper, drop tube and decapping pins
Love this Machine it is one of the best time savers I've ever had letting you clean your primer pockets thoroughly with dirty casings this saves you a lot of time it is well worth the money
Monday 23 January, 2023
Pascal van E***p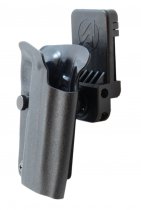 PDR PRO-II Holster
Great product, fits my Sig P226S X-Line like a glove. Rien helped me with the correct version, amazing service.
Saturday 21 January, 2023
Cristian G***a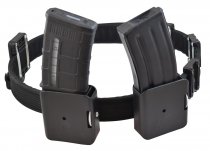 DAA AR-15 Racer Pouch
These work perfect for plastic or aluminum ar mags. I do have a suggestion. Since the angle is straight up down I think it would be neat to make a more universal system with cordura stretch material so I can fit my AK mags. Also a more quick mount system so a customer is not having to whip out the screwdriver and take 5 minutes to mount and un mount these for those who don't have many belts. For me these are on a dedicated belt and they work perfect in that sense!
Saturday 21 January, 2023
Cristian G***a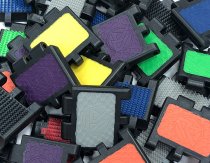 Individual Lynx Link
Awesome system. If you reached this page you either broke some of your lynx on install or didn't order enough originally. It's ok we did too! Shipping is cheap and fast so you will get your extra lynx no problem!