Read What Others Are Saying
Thursday 14 September, 2023
Marc W***n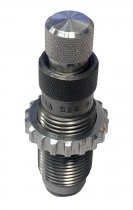 DAA 2-in-1 Seating and Crimping Die
Love this seating and crimp die combo, it works perfectly and saves space in my progressive press for my auto bullet feeder. I have this same die in other calibers as well. Love it....
Tuesday 12 September, 2023
Dave W***e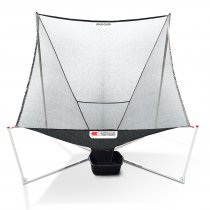 CED Brass Chute
Well worth the money. Using for steel challenge at the range i practice at. Few extra minutes of setup vs throwing a net (or two) down and makes clean up at the end of the day a lot easier.
Tuesday 12 September, 2023
Chad M***e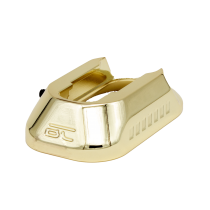 BC CZ Shadow 2 IPSC Standard Division Magwell - Brass
Black version of BC Brass Magwell is very well made, solid and heavy. Fit is very snug, at first I didn't think it would fit but used a gentle tap from a plastic hammer to get it on. Also, Black version is more of a black chrome than flat black. Stock baseplates do not work with this item. I used Henning H140-MC17 baseplates and they work perfectly with this magwell.
Monday 11 September, 2023
Russell Hansen ***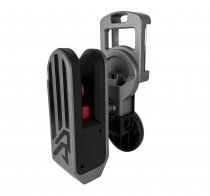 Flex Holster, RH
So far I'm impressed with the Flex holster. I purchased it for my CZ TSO. If you watch the setup video & read the instructions, its pretty straight forward. I really like how smooth & quick the draw is. To holster the weapon takes a bit more practice & finesse as it fits like a glove. Engage the lock, the weapon is very secure. It was an extremely tight fit on my Black Scorpion HD pro competition belt though. The screws had to be backed out almost all the way. All that being said, thank you Double AA for a great product!
Sunday 10 September, 2023
Preston S***h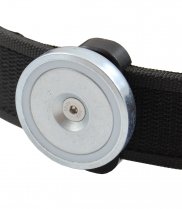 DAA Magnetic Magazine Pouch
Attached one to a DOTS belt clip for easy use at the range on multiple belts for different competitions. Yesterday I had a loaded 9mm Limited mag plus a loaded MP5 mag on it. If it can hold both together there's nothing else it needs to do.
Saturday 09 September, 2023
christophe l***r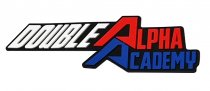 DAA Logo Patch - Rubberized/Velcro
Very Cool item ! Very Cool item ! Very Cool item ! Very Cool item ! Very Cool item !
Friday 08 September, 2023
Kenneth S***s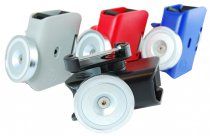 DAA Racer Pouch with Magnet
Works like a charm - very easy to switch between CZ and 2011 mags. Simplicity at its best
Monday 04 September, 2023
Robert S***o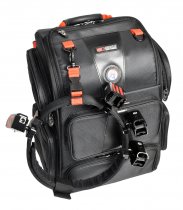 CED/DAA RangePack (medium) - IPSC Shooting Range Bag
This is the perfect sized bag for my use. I love the top large compartment where I store a gun or two, and all my magazines. The bottom compartment is very large and handles PCC mags and LOTS of ammo. There are numerous smaller compartments on the side that handle all the little odds and ends like maintenance gear and the like. What is also great is that this bag fits EXACTLY in the Zuca Backpack LG cart. Not into disc golf? Neither am I but the combination of this backpack and the Zuca cart make range day even easier.
Monday 04 September, 2023
Robert P***o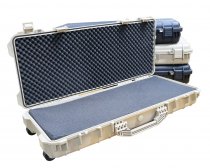 CED waterproof PCC / Rifle Case with wheels
Excellent quality, excellent latching system. Couldn't be happier with the purchase, great price.
Saturday 02 September, 2023
James R***i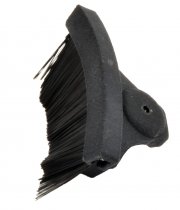 DAA PSP Brush
This is something that you really don't need but it does help stabilize shorter cases to minimalize spillage.
Saturday 02 September, 2023
James R***i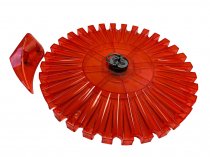 DAA Turbo Case-Feeder Plate - pistol calibers
So So much better than the dillon plates and you only need one and for less money.
Saturday 02 September, 2023
James R***i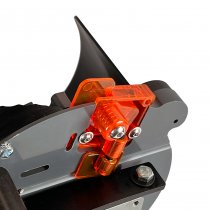 Mr.BulletFeeder Pre-Set Nose-Guide
This should be included with the bullet feeder when you first buy it. Just turn a couple of screws and you all set. Buy one of these and throw the spacers in the garbage.
Friday 01 September, 2023
Jay S***e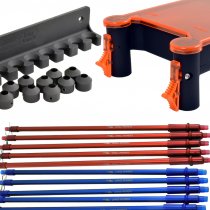 Combo: PRIMAFILL, 2x 5 pack DAA Primer Pickup Tubes and Primer Rack
Perfect tool for filling primer tubes. I really like the fact it can be used for both large and small primer tubes. I spent some time researching what tool I should buy for filling primer tubes. I am glad I got this one, it does both sizes and was very affordable.
Friday 01 September, 2023
Jay S***e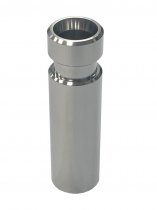 DAA .223 Fast-Flow Powder Funnel
I added this powder funnel to my powder drop on my XL650. I can now cycle out more cases faster without a worrying about an powder getting stuck. This has really helped.
Friday 01 September, 2023
Jay S***e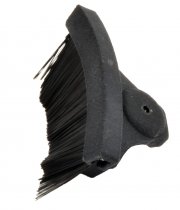 DAA PSP Brush
I added this brush to my XL650 and I have used it so far for 9mm and it has cut down on powder spillage greatly. I hardly get any spillage at all.
Thursday 31 August, 2023
dave c***e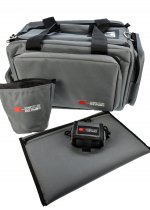 CED Deluxe Professional Range Bag
Great bag with lots of storage for magazines, ammunition protection gear and much much more.One thing to be on the lookout for is the gun sleeve, it might not be big enough for all guns. I have a Hammerli 280 match pistol and it just barely fits, this because the gun is quite long and because it has a handle made to fit a hand.
Wednesday 30 August, 2023
Robert W***r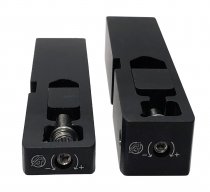 DAA Extra-Short Dillon Powder Bar
Works as well if not better than the Dillon 750 supplied powder measure. Allowed me to install a Lee mini bullet feeder system.
Wednesday 30 August, 2023
pierre r***l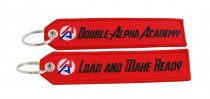 DAA Key-Chain holder
petit clin d'oeil sympa qui permet parfois de reconnaitre un tireur ailleurs que sur un pas de tir
Wednesday 30 August, 2023
pierre r***l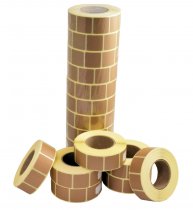 DAA 22x22mm Target Patches
très efficace: large, et tient bien, je préfère aux pastilles rondes qui tiennent moins
Wednesday 30 August, 2023
pierre r***l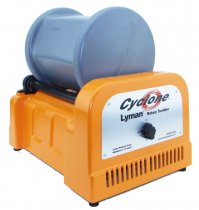 Lyman Cyclone Rotary Case Tumbler 230V
amazing difference with the dry tumbler
but one major issue: it is very difficult to close it so that it will not leak, and when it is closed very tight, it will become very hard to open it!