Combo: 1050 Machine Bundle 3
Combo: 1050 Machine Bundle 3
Reviews:
(Current Reviews:

65

)
Save 55Euro with this great Dillon 1050 reloading machine, Mr.Bulletfeeder by Double-Alpha, 1050 Cover, Powder Check System, Low Powder Sensor, DAA 2-in-1 seat and crimp die and 1050 Maintenance Kit & Spare parts.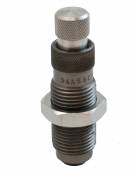 DAA 2-in-1 Seating and Crimping Die
Doin
Date Added: Friday 09 November, 2018
The two and one die was easy to install and works like a champ. It is the solution that works well with the Dillon 6540XL when you use a powder check system. I definitely am glad I bought this for my system...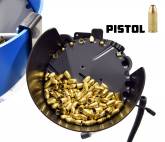 Mr. Bulletfeeder by Double-Alpha - Pistol
Dennis
Date Added: Sunday 07 October, 2018
A great invention. Took about a little over a hour to set up, and adjust. Save a lot of time when reloading.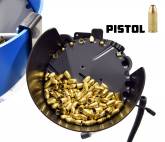 Mr. Bulletfeeder by Double-Alpha - Pistol
Jeff Kulbis
Date Added: Thursday 09 August, 2018
Have a Dillon 650 and wanted to keep the powder check station so I bought the DAA 9mm crimp/seater die. I only taper crimp which the die did well, Once set up no problems at all, happy with the purchase.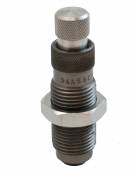 DAA 2-in-1 Seating and Crimping Die
larry allen
Date Added: Monday 30 July, 2018
i am very happy with this die.i, to was sceptical about seating and crimping at the same station, but it worked satisfactly. i used this on a new lee breechblock pro press, and i was able to load at dillon rate for about half the price! i am using the bullet feeder you provide, with a powder drop tube that i modifyed to use with the lee autodrop measure. i would suggest that you consider an option of the lee style drop tube,rather than the dillon.many cost consious reloaders will want to use your products both for economy and especially reliability, as the lee bulletfeeding system is notoriously trouble-prone and your system works like a dream.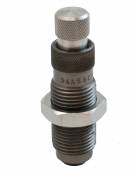 DAA 2-in-1 Seating and Crimping Die
Will
Date Added: Tuesday 17 July, 2018
I bought the 2-in-1 to compliment the Mini Bullet-Feeder for my 550. Excellent results - very happy!
Combo: 1050 Machine Bundle 3
Double-Alpha Academy BV
Elzenweg 33b, 5144MB, Waalwijk
The Netherlands
Phone: +31 (0)416 660 464
Fax: +31 (0)416 392 040
E-mail: daa(at)doublealpha.biz