Combo: 1050 Machine Bundle 3
Combo: 1050 Machine Bundle 3
Reviews:
(Current Reviews:

72

)
Save 55Euro with this great Dillon 1050 reloading machine, Mr.Bulletfeeder by Double-Alpha, 1050 Cover, Powder Check System, Low Powder Sensor, DAA 2-in-1 seat and crimp die and 1050 Maintenance Kit & Spare parts.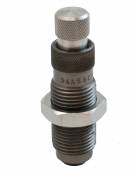 DAA 2-in-1 Seating and Crimping Die
Doin
Date Added: Friday 09 November, 2018
The two and one die was easy to install and works like a champ. It is the solution that works well with the Dillon 6540XL when you use a powder check system. I definitely am glad I bought this for my system...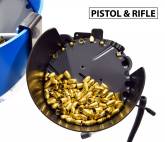 Mr. Bulletfeeder by Double-Alpha - Pistol and Rifle
JOHN HELMS
Date Added: Saturday 20 October, 2018
Mr BulletFeeder is GREAT! I just recently added another Dillon 1050 to my bench, and I have Mr. BulletFeeder on my other pistol setups so I had already planned to do the same to the new loader. Really does a great job, and allows me to concentrate on other functions rather than place individual bullets. Therefore, I believe that while the bullet feeder is not a total necessity, it certainly helps me to make more consistent ammo with less issues during a reloading session. And, the MR BF certainly speeds up the operation by a sizeable margin. Nice work DAA and MR BF! Keep it up.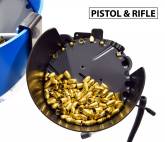 Mr. Bulletfeeder by Double-Alpha - Pistol and Rifle
Dennis
Date Added: Sunday 07 October, 2018
A great invention. Took about a little over a hour to set up, and adjust. Save a lot of time when reloading.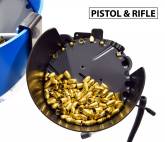 Mr. Bulletfeeder by Double-Alpha - Pistol and Rifle
Greg Soileau
Date Added: Friday 14 September, 2018
I added the Mr. Bulletfeeder to my Super 1050 and it has made reloading fun. I reload 223 ammo and being someone with big fingers, trying to place the small bullets onto the case was very aggravating. The Mr. Bulletfeeeder has resolved that issue and reloading is now fun and very fast. Thank you for such an outstanding product! Greg Soileau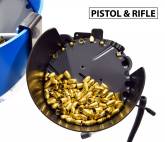 Mr. Bulletfeeder by Double-Alpha - Pistol and Rifle
Jeff Kulbis
Date Added: Thursday 09 August, 2018
Have a Dillon 650 and wanted to keep the powder check station so I bought the DAA 9mm crimp/seater die. I only taper crimp which the die did well, Once set up no problems at all, happy with the purchase.
Combo: 1050 Machine Bundle 3
Double-Alpha Academy BV
Elzenweg 33b, 5144MB, Waalwijk
The Netherlands
Phone: +31 (0)416 660 464
Fax: +31 (0)416 392 040
E-mail: daa(at)doublealpha.biz