Read What Others Are Saying
Saturday 27 March, 2021
dean t***n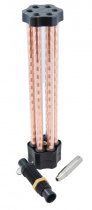 DAA Mini Mr. Bulletfeeder - Pistol
Everything is going smooth, got a helper, to keep them full. So glad to have got the feeder and tubes... AAA+++
Saturday 27 March, 2021
AARON L***E
DAA Magnetic Powder Check
Would have been five stars except if you live in a dry climate the plastic tip causes static cling and powder comes out of the case and than drops. You can used the other end but than it is a small tip area and seems to push into the powder. Should have made the tip out of brass to get rid of this issue (wish you would offer the tip as as a after market part you can buy and replace the plastic tip). You can try to used static guard and spray the tip or dryer sheets but neither one work for me.
Friday 26 March, 2021
Plinio L***n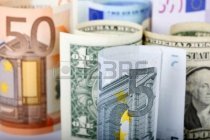 Special Payment
The item was a replacement motor for an old Mr.BulletFeeder and it worked perfectly. Great customer service as well.
Friday 26 March, 2021
Ronald G***b
Rollsizer - Manual Mini Roll Sizer Machine - Base Unit Only
It took me awhile but it is going good now I use a drill for power. I don't know how I done without one.
Friday 26 March, 2021
FRATZESKOS S***S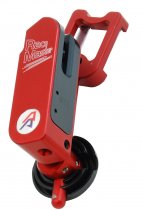 Race Master Holster
I brought this holster for Walther Q5 SF Expert. Fits PERFECT!!!
Friday 26 March, 2021
Nick P***e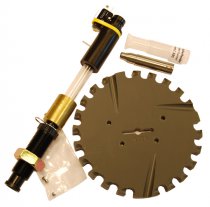 Mr. Bulletfeeder by Double-Alpha Conversion Kit
The product, in of itself is a splendid piece of craftsmanship. I suspect it's all CNC machined and to the best finishes possible. I will add however that the completeness is not defined for us newbees. I took my original MRBF from 556 to 9mm. What I was unaware of and what frustrated me the most is that the extension from the unit required to be upsized to the large spring unit. I guess for the sake of argument and future confusion I would suggest that a statement to that fact might be necessary for future sales. Likewise, if one is reversing sizes, i.e. large to small the same statement as to exact requirements may be helpful.
Friday 26 March, 2021
David A***n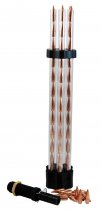 Mini Mr.BulletFeeder by DAA - Rifle
The product came in in great condition. It works just as it is designed. I am pleased with it.
Friday 26 March, 2021
Lance B***n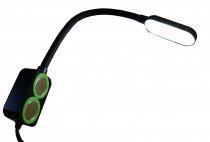 CED Universal Reloading Machine Light
Great product, highly recommend it. I have it mounted on my Dillon Square Deal, use it to verify every case has powder in it before I put the projectile in the cartridge case.
Thursday 25 March, 2021
Gennady K***n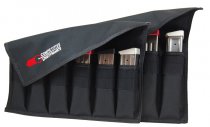 CED Magazine Storage Pouches- Standard 6/Extended 6 pack
Excellent quality. Size is right. Would add pocket ion the side for name or Velcro pad
Thursday 25 March, 2021
Gennady K***n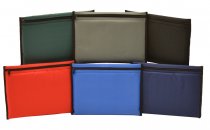 CED Zippered Pistol Insert Sleeve
Quality is excellent. size is too big for CZ Shadow 2
Thursday 25 March, 2021
Robin L***s
DAA Magnetic Powder Check
Easier to setup than the Dillon powder check. Really light the bright red LED with the audio alarm. No false alarms if no brass case at the powder check station. Cost less then the Dillon too.
Thursday 25 March, 2021
SCOTT S***H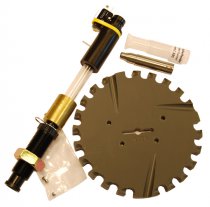 Mr. Bulletfeeder by Double-Alpha Conversion Kit
Works great easy setup once you understand how to adjust it
Thursday 25 March, 2021
JOHN M***Y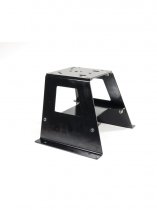 Lyman Universal Press Stand
When I purchased the Brass Smith American 8-Turret, I thought I would mount it to my bench. When I saw this stand, I originally thought the press would be too tall. When the stand came in, I was pleasantly surprised that the press was at the proper height for stand-up operation, which is what I wanted.
Anyway, the stand is well built with 2 plates (I'll use the 2nd plate for some other project sometime later).
Wednesday 24 March, 2021
Kris H***d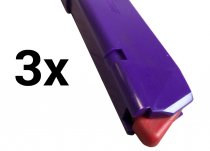 Combo: DAA Dry-Fire Practice Mag, Pack of 3
I have been using these for about 6 weeks and I typically dry fire practice 5 days a week. The mags weigh 8.2 oz on my scale and my unloaded mag weighs 3.8 oz (with TTI +5 base pads) so you definitely get a realistic feel for a loaded magazine. The practice mags seem to perfectly replicate the dimensions of a real magazine, fit mag pouches perfectly and load/drop from the gun just like a real mag. I bought these because I didn't want my match mags to take a beating from dry fire practice. However, I only gave 3 stars because the durability of these plastic mags needs improvement. I have already shattered 1 of the mags while practicing reloading. Unless you practice on a thickly padded surface you will break these. They need to be made out of a a more durable/less brittle material.
Tuesday 23 March, 2021
Nick P***e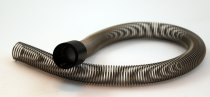 Mr.Bulletfeeder output spring and extension adaptor
Honesty being the best policy; I purchased this thinking it was a large spring with the adapter only to discover it was not. I called DA and the gentleman that answered was extremely professional and informative. After a few moments on the phone I understood what I needed and place the order for the complete unit. As to the functionality of the part under review, I actually ended up using it to give me an 1-1/2 more length allowing my custom setup of the DA Bullet Feeder to function like it needs to.
Tuesday 23 March, 2021
Roy B***y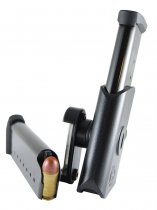 DAA Single Stack Racer Pouch
They work great except.....The screws that are provided do not fit if you want to mount bullet tip pointing away from your body & you have to drill holes. For the price, they should have pre-drilled the hole and provide screws that fit.
Monday 22 March, 2021
JAMES O***T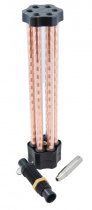 DAA Mini Mr. Bulletfeeder - Pistol
Bought Mini Mr. Bullet Feeder in 9mm for my new XL750. Dropper and powder die setup were simple. (Polished the powder die with fine steel wool plus light coating of Hornady One Shot Case Lube and system runs smoothly.) Bought 2 extra magazines to increase productivity. Excellent value and service. Thank you. Note: Purchased the Mini Case Feeder, Case Feeder Loader Bowl and Extra Short Dillon Powder Bar. Great additions to my system. Speeding up bullet magazine refills by attaching Case Feeder Loader Bowl to bullet magazine, placing .223 adaptor plate on top and manually sliding 9mm (plated) bullets base down to filler holes. Would definitely buy bullet loader bowl if Double Alpha develops one as effective as the Case Feeder version.
Monday 22 March, 2021
Mike L***s

Mini Mr.BulletFeeder by DAA - 6-tube Magazine - Rifle
Works great. Will feed jacketed as well as cast. Love how it sits perfectly on the feeder. You could make your own, which I have, but this is a whole lot simpler to use. Nothing to figure out in how to get it to work. You may need to clean the feed tubes once in a while when doing cast as the lube will get on the tubes. A wooden dowel and some cleaning patches takes care of that.
Monday 22 March, 2021
Mike L***s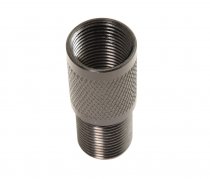 Mr.Bulletfeeder Bullet Dropper Thread-Extention
Works great when doing longer brass like 30-06. Gives you the extra height needed to set everything up.
Monday 22 March, 2021
JAMES O***T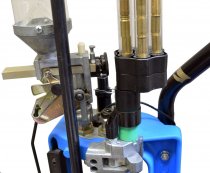 DAA Mini Multi-Cal XL650 / XL750 Case Feeder
Mini case feeder fits my XL750 space and budget constraints perfectly. Very happy with the quality and construction. Advertised as "one size fits all" for specified caliber range, follow the guidance with regard to "light fitting" of the adaptor. Box arrived stamped 9/38, and I discovered the magazine's base was marked 40/45. Initial test with my setup resulted in 9mm cases hanging up at the case feeder arm. Light removal of material (Dremel and fine sandpaper) on green plastic case feeder arm bushing plus slight adjustment of arm set screw solved the problem. Purchased additional magazine tube plus the mini case feeder loader bowl (collator.) Loader bowl works great: about 45" to fill an entire magazine in initial tests. Excellent products and service. Thank you!