Read What Others Are Saying
Sunday 11 July, 2021
Brian M***e
DAA PRIMAFILL
this works great with small primers . but it does not like Winchester large pistol primers works good with Federal though so get federal or check it before purchasing 1000's of primers
Sunday 11 July, 2021
Brian M***e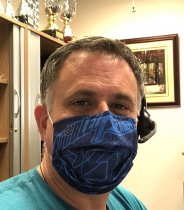 DAA Face Mask
very nice mask fit easy and a lot of space and feel as comfortable
Sunday 11 July, 2021
Brian M***e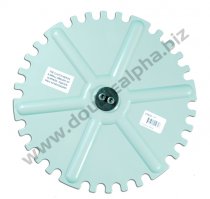 Dillon Case Feeder Plate
its a good case feed plate. the only problem was customs because DAA put "Small Pistol " in the description so our UK UPS post / customs thought that there was a firearm or parts in it. just a thought for the future
Saturday 10 July, 2021
Dave E***o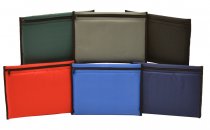 CED Zippered Pistol Insert Sleeve
great bag!!!!!
I actually can fit my Glock 17 and 34 inside
Saturday 10 July, 2021
Ivan B***c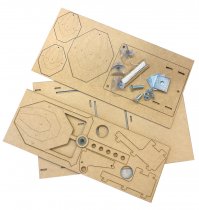 DAA Dry-Fire SWINGER Target Kit
Great fun for dry for practice. I would suggest, as a slight improvement, to add some reflective tape on the surface area A, so that there is some kind of visual feedback when using laser ammo (did this myself, helps quite a bit). Next step - a matching app and some electronics to provide even more accurate feedback.
Saturday 10 July, 2021
Daniel L***n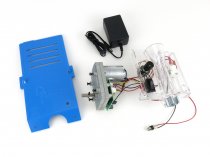 Dillon Variable Speed Casefeeder Upgrade Kit
Received my case feeder upgrade kits FAST and took 10 minutes to hook up easily.
Thanks for the tutorial video.
Thursday 08 July, 2021
Jamie D***t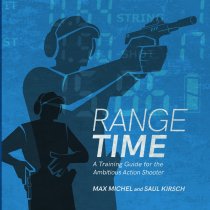 RANGE TIME by Max Michel and Saul Kirsch
Great book! I use it for training for IPSC and IPSC Action Air. Same practices apply. Usable for beginners and advanced shooters.
Thursday 08 July, 2021
Jamie D***t
Race Master/Alpha-X Insert Block Assembly
Bought is it for SVI steel grip. As usual great quality. Needed a little modification for a perfect fit. This is exactly as i expected as no gun is alike. Therefore it is nice to have it al little oversized so you can make it fit exactly as you want.
Thursday 08 July, 2021
Jamie D***t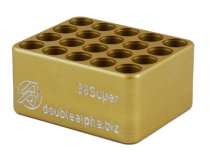 DAA Golden 20-Pocket Gauge
Bought is for 38 super comp. Quality is great and works like a charm. Only downside is that the rim size is for rimmed cases. I use rimless only which i have to measure when picking up brass from the range of buying second hand. I understand that this maybe isn't worth the production versus selling quantity. Would be very nice anyway if it was available.
Wednesday 07 July, 2021
Gary U***e
CED XL-Professional Range Bag
I am very happy with this bag. It has a lot of room. The removable bag is handy.
Wednesday 07 July, 2021
Steven K***r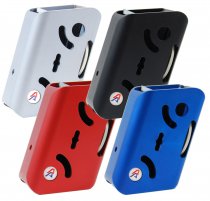 Race Master Magazine Pouch
Top Notch quality. Love the ease of change spacers to allow for multiple use with varying magazines. Highly recommend
Wednesday 07 July, 2021
Mark F***a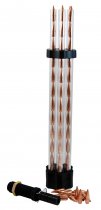 Mini Mr.BulletFeeder by DAA - Rifle
The only change I would make is to add a neck expander. But a Lyman M-die cured that issue, now even non bt bullets feed without fail.
Wednesday 07 July, 2021
Dale P***n
CED/DAA RangeCart Pro
Good product, i did however make a flat floor for the cart out of 3/4" plywood. After seeing many bags that have been used with this cart for a few seasons, the bag ends up collapsing due to the lack of support that the frame gives under the bag.
Wednesday 07 July, 2021
Mark F***a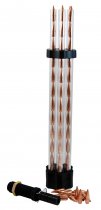 Mini Mr.BulletFeeder by DAA - Rifle
Excellent product and super fast shipping, will definitely do business with again.
Tuesday 06 July, 2021
Mikael T***n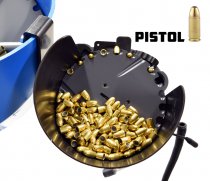 Mr.Bulletfeeder by Double-Alpha - Pistol and Rifle
XLNT products with a very fair price and if you wait for holiday sales the prices get even better. The quality is very good and the shipping is fast and fair,gotta love FAIR.Thank you Double Alpha!
Tuesday 06 July, 2021
Jeff W***r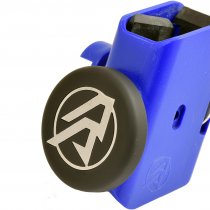 Combo: Racer Pouch with Magnet and Magnet Cover
Absolutely awesome. Works perfectly. Tension adjustment is great and the magnet is super strong. Just make sure to tighten up the screw in the magnet!
Monday 05 July, 2021
Daniel F***n
DAA PRIMAFILL
Had hang-ups with small primers at first. I found that if I set the bottom of the filler tube on a soft surface and put slight pressure to center the tube perfectly with the hole it worked great. Seems to deaden vibration at the tube where they drop almost completely eliminated hang-ups. The grid to turn primers over is a little coarse for the small size. Large size primers are a breeze.
Monday 05 July, 2021
Daniel F***n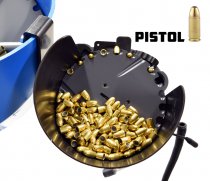 Mr.Bulletfeeder by Double-Alpha - Pistol and Rifle
Works as it should. A little touchy to adjust for bullet weight and shape, but flawless once dialed in. Drop tube is easy to adjust.
Sunday 04 July, 2021
Howard M***h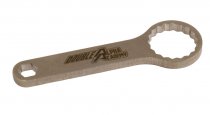 DAA 1" Die, Box-End Wrench
The wrench is good and fits the lock rings well.
My issue is that the small 6pt end of the wrench does NOT fit the Dillon powder bar adjustment screw (7/16"). Not only that, it doesn't even fit 10mm (it's off by 0.001-2). So, forget about using it for that, just use it for the lock rings.
Is it supposed to be SAE 1" on side and metric 10mm on the other?
Thursday 01 July, 2021
Paul L***n
CED7000 Shot Timer
This is my 12th CED7000 Shot Timer. I am the Shoot Master for four matches a month at two different clubs and have tried other shot timers but nothing beats the CED7000! Reliable, tough, accurate. A great product.