Read What Others Are Saying
Wednesday 01 April, 2020
Bruce Smith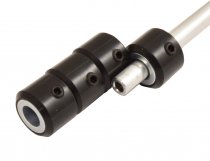 DAA 4-Pack Magnetic Collars for Primer Tube
Once I got the hang of it, they worked very well. I just had to adjust how far back to set the magnet.
Wednesday 01 April, 2020
Bruce Smith
DAA PRIMER-PRO Collator
I had trouble getting it to work right at the beginning, but once I tinkered with it, it works fine.
Wednesday 01 April, 2020
Tim Taunton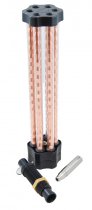 DAA Mini Mr. Bulletfeeder - Pistol
I was a bit skeptical at first when a friend told me about his. So I went over to his house and tried it on a few 9mm loads. I was convinced after that. I immediately purchased one and have not looked back. It works great for 9mm and is very easy to set up and use.
Wednesday 01 April, 2020
George Yetka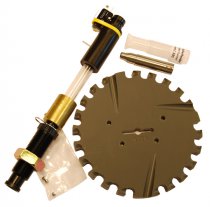 Mr. Bulletfeeder by Double-Alpha Conversion Kit
Picked up MBF last summer and cranked out a ton of ammo over the last year. This conversion helped me even more. purchased in 223. no more hand cramping. Thumbs up
Wednesday 01 April, 2020
George Yetka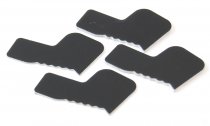 Mr.Bulletfeeder spare spacer set for Collator Nose Guide
Nice to have spare sets so you can tape them together for a known bullet. Cheep enough to have one set for every thing you load so you dont have to fumble to try and remember the combination that works
Wednesday 01 April, 2020
julian niblack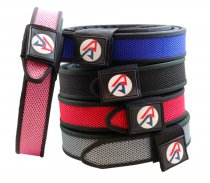 DAA Premium Belt
I'm trying to get into the shooting sports. This belt is super stiff and inexpensive. I'm a big guy and they had my size!!! Great product.
Tuesday 31 March, 2020
Aaron Hollenbeck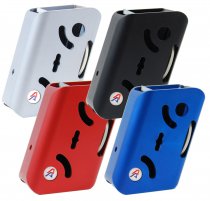 DAA Race Master Magazine Pouch
Bought the combo Pack in blue. Looks amazing and they preform just as well. Have used them a few times now. They hold the mag in place when moving around. Another great option is you can adjust them to exactly the position you want. Easy to mount and set up. Will buy again.
Tuesday 31 March, 2020
MIRIAN NAOMI YAMAUCHI
CED Brass Dryer
excellent product! i recomend, and quick send, easy handling
Tuesday 31 March, 2020
Howard Birch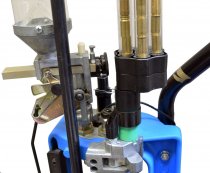 DAA Mini Multi-Cal XL650 / XL750 Case Feeder
It is very well made and was extremely easy to install on my Dillon 750 and works just like the Dillon case feeder (I have both). If you are looking for a case feeder I would not hesitate to purchase this.
Tuesday 31 March, 2020
Roy Simmons
Combo: 5x Alpha-X Pouch
Setup on the pouch is easy and inlays worked great, perfect fit. The amount of adjustments are also a plus. However the strength and positivity of the attachment of the pouch to the ball could be improved. I have had a struggle with one of the pouches coming loose and falling off several times. The others seem to be holding. While the amount of vertical adjustment might be a plus I personally like a more robust attachment method like the previous pouches.
Monday 30 March, 2020
Robert Vest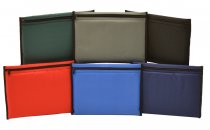 CED Zippered Pistol Insert Sleeve
I purchased 2 of these to go along with one of their range bags. These bag's are made with high quality materials to include the zipper. Construction and workmanship is top notch also. The inside of the bags are soft and will not scratch your firearms. I believe you would be very happy with these bags. They are a great buy for the money.
Monday 30 March, 2020
Robert Vest
CED XL-Professional Range Bag
This is a very well made range bag. It is heavy duty and should last a very long time. Materials, workmanship are very good. Zippers are awesome. I really like the removable center bag concept also. It is a big and somewhat heavy bag but you get what you pay for. I probably have 500 rounds of various ammo or more in the bag and it's very heavy to carry but the bag maintains it's shape with no issues. My one and only complaint is the 2 side compartments that are side by side. I wish those 2 compartments were just a little thicker (depth) to better accommodate my electronic hearing protection. They are a very tight fit. Other than that, you can't go wrong with the quality of this bag. But like others have said, it's big. I don't believe you would be disappointed buying one of these.
Monday 30 March, 2020
pierre roinel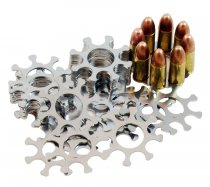 DAA 50-Pack Stainless 929 Moon Clips 0.037"/0.040"
great clips, for me on a 929 they work perfectly with Geco brass, and need .037"
Monday 30 March, 2020
pierre roinel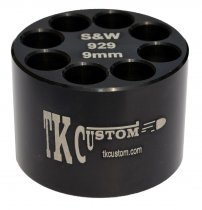 TKC Moon Clip Checker
very usefull to check in one movement all the rounds, sometimes the brass I pick on on the range are two wide at the base and the load won't fit in my cylinder
Monday 30 March, 2020
pierre roinel
TKC Full Moon Clip Stripper Tool
very usefull to remove one or two rounds on a clip for a complete clip reload, I rather use a BMT mooner
Monday 30 March, 2020
pierre roinel
TKC 9mm S&W Moon Clip Tool
great product, seems good quality, I can't say yet how durable it will be it is not the one I use for a complete reload (I have a BMT Mooner, I wish DAA could sell it !), but it very usefull when I've shot only 2-3 rounds and I just want to renew these rounds
Monday 30 March, 2020
Casey Dolph
RangePackPro Extra Rig Strap
The extra rig strap is a must. I were a 46 belt and to have this dangling from one strap was just getting in the way. I ordered the second strap to secure my belt to both sides of my range pack and it stays in place very nicely.
Monday 30 March, 2020
Paul Ahern
DAA 2-in-1 Seating and Crimping Die
I have a Dillon 1100 and this die helped me have a full size Mr. Bulletfeeder and a powder load check station on it. The powder load checker station is immediately after the powder station, then comes Mr. Bulletfeeder and this die is the last die. The die was simple to install/adjust and is well made. I considered the price very fair, as well. It shipped quickly too.
Sunday 29 March, 2020
Will Morris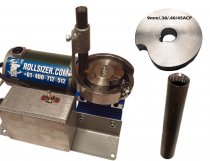 Rollsizer - Complete DC Drive Mini Roll Sizer with Caliber discs and Drop Tube
I've roll-sized about 1,000 pieces of 9mm brass so far, and this product has completely eliminated rejects due to bulged cases. It was easy to set-up, and simple to use. I set it up on a shelf below and beside my XL650, and the case feeder funnels cartridges directly to the unit. Roll-sized brass drops into a bucket while I do other tasks. It adds another step to brass prep, but it's worth it to avoid loaded cartridges that failed my case gauge.
Saturday 28 March, 2020
KARL THOMAS
Combo: DAA Primer-Pro, Dillon Pickup Tubes and Magnetic Collars
Great product well worth the money. Little finicky with Winchester primers. DAA has the fix though check the video. Fills a tube in about a minute with 100 primers every time. I have used with Remington, Federal and Winchester primers. Get one you won't regret it.