Read What Others Are Saying
Wednesday 12 June, 2019
David Flanders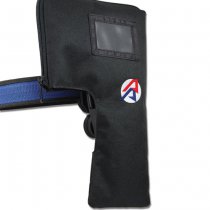 DAA Dust Cover
Good product especially when its raining. Easy to pit on and remove.
Wednesday 12 June, 2019
Keith Harter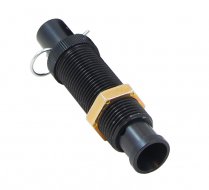 Mr.BulletFeeder by DAA Die Assembly Only
Have the rifle and pistol Die Assembly and it is the bomb! Load the bullets and pull away, no jams, no problems. The best thing for the XL 650 press.
Wednesday 12 June, 2019
Darren Mabe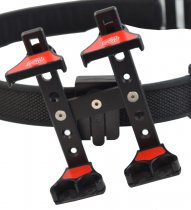 DAA Twin Quad Loader
My first quad loader, but has me spoiled. Tried using a friends Taccom and found I was dropping shells on the ground much more often. Super slick on-off tooless mount. High quality, expect it to last for years.
Wednesday 12 June, 2019
Darren Mabe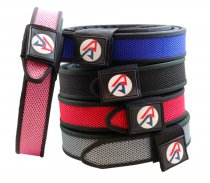 DAA Premium Belt
Extremely stiff, comfortable, high quality. Simply one of the best you can buy.
Wednesday 12 June, 2019
Darren Mabe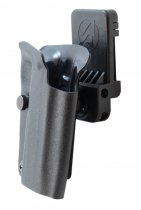 PDR PRO-II
Overall very nice, smoother and much quicker draw than any other Kydex holster I have. Adjust ability is great and settings stay locked in. Belt attachment screws tend to get loose, thread locker is a must. Firearm retention is what keeps this from being 5 star, the tension adjustment screw bottoms out/locks up before I can get it tight enough to keep my CZ SP-01 safely retained during running/gunning in 3 Gun. Its great for USPSA/Steel challenge but not good enough retention to be running with the gun holstered.
Tuesday 11 June, 2019
John Jones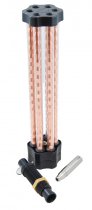 DAA Mini Mr. Bulletfeeder - Pistol
Excellent product. Just installed on my Dillon 650. Speeds up the reloading process . Also it allows me to keep my left arm on the bench, making it easier on my back. Money well spent . Thanks !
Tuesday 11 June, 2019
ken Redding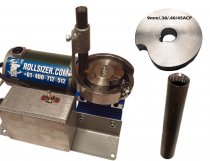 Rollsizer - Complete DC Drive Mini Roll Sizer with Caliber discs and Drop Tube
cant say enough about this little machine.. If you are a serious pistol shooter and reload, then you need this. Nothing worse then being at a match right in the middle of a string and that bulged round wont go into battery, worse getting stuck there for costing you that stage and the match. Say good by to that now, an affordable "Automated", yes dump the brass in your 650's hopper and your off to the races.. Mine roll 24 brass a minute that's 1440 saami spec cases an hour.. Its small compact, not much room was lost, and super easy to use.. it's definitely one of those toys you need in you reloading room..Oh 1 more thing it's built like a tank it will be passed down many generations, I'm sure
Tuesday 11 June, 2019
Luciano Bianco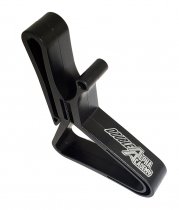 DAA Magnetic Belt Clip for Ear Defenders
Best clips on the market. Wide enough to fit most ear muffs and has a solid build.
Tuesday 11 June, 2019
Thjc willems
DAA Magnetic Magazine Pouch
Works great, nice product. Easy to use at training and competition.
Tuesday 28 May, 2019
Ronald Simons
Dillon Aluminum Roller Handle
Great product and service bought this handle and it was lost in shipping DAA promptly sent out a replacement Thanks for your Great customer service.
Tuesday 28 May, 2019
stephen wolfe
CED Brass Chute
love it so do my fellow shooters. do not have to bend to pick up brass my back thanks you.....steve w.....
Tuesday 28 May, 2019
Jim McEwen
CED7000 USB Charge Cable
Great addition to my range bag, no excuse for a flat battery in my timer now. Arrived on time as usual great service from DAA
Sunday 26 May, 2019
Barry Whaley
SHOTMAXX-2 Watch Timer
Does everything my handheld timer does and is louder
Saturday 25 May, 2019
Bob Perzel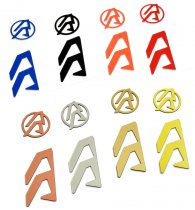 Alpha-X Holster Logo Color Inlays
Color Inlays were great...precisely cut and fit perfectly
Friday 24 May, 2019
Mick Souza
DAA Magnetic Magazine Pouch
These are perfect. I shoot competitively and I have always used plastic pouches, these are better. They can be canted to any angle just by placing them on the magnet, no more adjusting. They also work for any magazine, any caliber, single stack or double stack. I am ordering more to replace the rest of my plastic pouches!!!
Thursday 23 May, 2019
Jack McArdle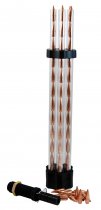 Mini Mr.BulletFeeder by DAA - Rifle
Although I have very little experience with the Mr. BullerFeeder, I currently have it mounted on my Lee Auto Breech Lock Pro and have used it with 2 different bullet profiles in .308 and seems to have no issues with either. It is one of the most user friendly dies to make changes and set to what you require for smooth feeding into your press. I'm actually thinking about getting one for pistol caliber and converting my Lee Loadmaster instead of the Lee bullet feeder.
Wednesday 22 May, 2019
Robert Jahn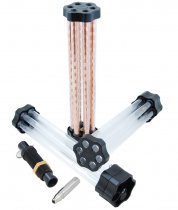 Combo: Mini Mr.BulletFeeder + 2 additional 6-tubes
Oh my this just made my life so much easier. Loading up the tubes is fast, and each tube holds 14- 9mm 147 gr bullets, so that's 84 per magazine. It took a little bit to get the drop and powder dies setup, but it worked flawlessly once it's dialed in. Just a note, if you follow the drop die instructions and the bullets don't drop everytime, just add a another 1/4 turn down until it drops everytime.
Tuesday 21 May, 2019
Bill Magyari
CED Brass Chute
Very cool idea- works well - could be a little wider. I am using it with two of the mats and my life is much easier. Would recommend it if you are going out for a long day of practice
Tuesday 21 May, 2019
Bill Magyari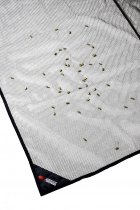 CED Brass Mat
Handy and big- the pockets work well- I use a handful of 124 gr heads to fill the pockets to keep it weighted down- could use a Velcro fold to seal zipper. Makes life easier- pricey but worth it I have two and the chute .
Sunday 19 May, 2019
Neil Gift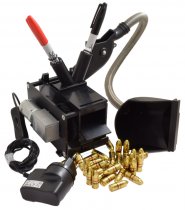 DAA Automatic Brass Marker
I have used this for about 500 rounds and it has performed really well. There are a lot of adjustments and thank goodness. I have found that certain marks get wiped off at certain parts of the brass wall, so I can move accordingly. Really helps me find my 38 Super Comp brass doing the club matches. Well worth the price.