Read What Others Are Saying
Friday 06 December, 2019
Yannick Mol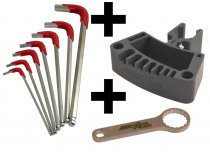 Combo: DAA Reloading Press Tool Holder, Hex Key and 1" Die Wrench
Nice set for on the 650, all the wrenches you need. although you need a metric hex key to mount the brace...
Friday 06 December, 2019
Yannick Mol
Dillon Primer Flip Tray
Nice heavy duty metal flip tray. Feels like you're handling quality that'll last a lifetime.
Friday 06 December, 2019
Yannick Mol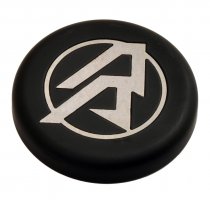 DAA Magnet Cover
Very convenient cover. Now my keys don't have the tendency to bang lock against my belt when it's on my bag. Looks neat too, in the same style as the pouches.
Friday 06 December, 2019
Erven Helser
Mark 7 650 / 750 PRO Autodrive
Wow! Been running Dillons for about 5 years, XL650. Decided to buy the new 750 so I could set one up for large primers and one for small. Stumbled on to a mark 7 video on you tube, did a little research and went ahead and bought one. Took about an hour to set up and calibrate. Took it slow to make sure it was right. Very very smooth can't believe how nice this works. I have made 1000 40's, 3000 9's and 1000 357. Very easy to set up and customize the speed for the caliber. Not much more to say. Works as advertised. I highly recommend this product!
Thursday 05 December, 2019
Joe Neumann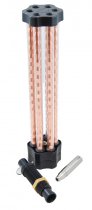 DAA Mini Mr. Bulletfeeder - Pistol
What a great product! What a time saver I was always worried about setting up the bullet drop die. It seemed either too complicated or too 'fragile'. When the unit arrived I read the instructions a few time. It was obvious that this is a well thought out system and would work. Went to the garage and followed the directions and 30 minutes later it was working perfectly! Waiting on more bullets to continue! Have already recommended it to my friends. Joe
Thursday 05 December, 2019
DARYL FITZPATRICK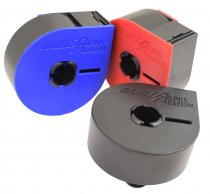 DAA Patch Dispenser
This is an outstanding product. As a long time at USPSA shooter taping targets has become automatic and very fast. If you start using it at the beginning of the match by the end of the match you don't even look at your hands you just pull a paster. Your eyes are always on the hole .
Wednesday 04 December, 2019
Phil childress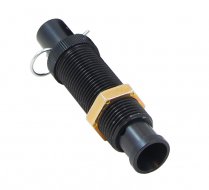 Mr.BulletFeeder by DAA Die Assembly Only
High quality bullet feeder die. Impressive to say the least. Buy with confidence!
Tuesday 03 December, 2019
Robert Jones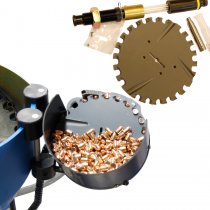 Combo: Mr.Bulletfeeder and Conversion Kit
When it works, it's fantastic.The stuffer part that screws into the (650) press has a tendency to hang (9mm, jacketed) bullets and so a bullet is not always inserted into the case. I have hopes of tensioning the spring that feeds the stuffer, so it becomes reliable.
Tuesday 03 December, 2019
Michael Hansen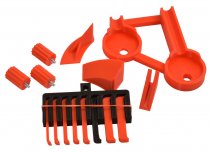 Mr.BulletFeeder Optimization Kit
LOVE IT! Saves hours of adjusting headaches. No more standing on a chair to make adjustments. Can change calibers in seconds now! Works great with long rifle bullets also.
Sunday 01 December, 2019
Noel Zarza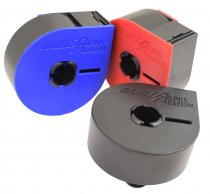 DAA Patch Dispenser
These are great for protecting the white and black pasters as they rattle around in your range bag, but if you're a real baller you would get the tape gun for the brown pasters. Go ahead and do it! You know you want to! Imagine the time you'll save thinking about your range plan rather than pasting manually.
Sunday 01 December, 2019
Noel Zarza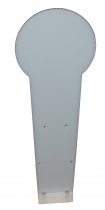 DAA Airsoft Falling Popper with base
Good for the price. Wish they had pepper poppers at the same price point.
Sunday 01 December, 2019
Noel Zarza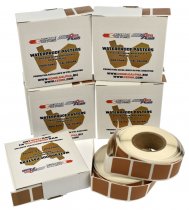 CED/DAA Waterproof Target Pasters
Just okay. They don't work as well as the "other" brand in cold weather. They tend to pop off if it's colder than 48 degrees.
Sunday 01 December, 2019
Noel Zarza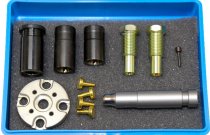 Dillon Square Deal Conversion Kit
I converted my 650's back to processing and loading 9mm. My Dillon SDB was on the floor collecting dust. Decided to make 45ACP again. Needed SDB dies to make that happen. I forgot how much fun it is to manually do everything thing with the SDB. These dies are awesome!
Sunday 01 December, 2019
Noel Zarza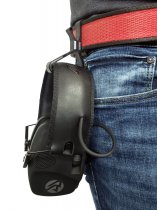 DAA Magnetic Belt Clip for Ear Defenders
Awesome! Works very well. It's robust enough to last. It's lightweight so it won't add more weight to the heaviest belt rig. Get one!
Saturday 30 November, 2019
Ken Hoffman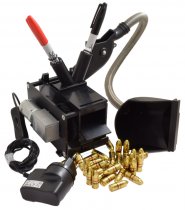 DAA Automatic Brass Marker
Works wells but it falls short of the quality and reliability I've come to expect from the DAA product offerings. First it took a lot of time to tune it in to mark brass with a consistent stripe. Secondly if using a 650 XL the unit would be better served if the ejection part was 180 degrees offset since the 650 XL ejects to the right rear and brass marker is oriented to eject towards rear of machine instead of toward the front. Overall I'd consider this to be a neutral review. Neither overly impressed or disappointed.
Saturday 30 November, 2019
Ken Hoffman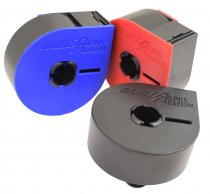 DAA Patch Dispenser
Works as advertised. Be aware if paster on the roll used aren't very sticky they can roll off inside the unit and cause it to jam. Just open lid remove paster roll and clean the unwanted paster from inside then reload and go.
Thursday 28 November, 2019
Hugh Daly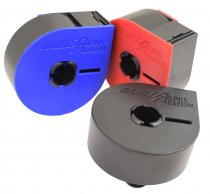 DAA Patch Dispenser
Great piece of kit. Keeps your roll of patches secure, and stops them unraveling. Worth the price.
Thursday 28 November, 2019
massimo angelini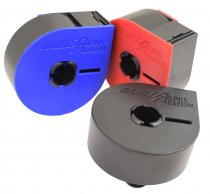 DAA Patch Dispenser
ottimo prodotto molto utile per chi si allena moto spesso
Wednesday 27 November, 2019
Alex Chua
DAA Magnetic Magazine Pouch
I have to return and replace this with another racer pouch. Magnetic pouches are not allowed in production division. Too bad. Its very versatile.
Wednesday 27 November, 2019
Alex Chua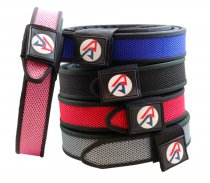 DAA Premium Belt
Its my first competition belt and it will be my last as long as this belt lasts. No regrets as in no regrets buying this.