Read What Others Are Saying
Wednesday 07 October, 2020
Erik Centner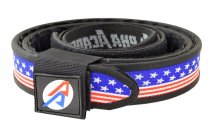 DAA National Flag Belt
Excellent product widely used in competitive shooting. Fits well and holds equipment securely in place. The quality is excellent and it looks great.
Wednesday 07 October, 2020
Joshua Frost
Brass Tornado Replacement Drum
I used the chat feature to assess the broken one I purchased from someone on ebay. They were willing to help since it was still their product. I did order a replacement just to be safe. Everything was perfect on it. I still find a little leaking off an on, but it's going to happen from time to time.
Wednesday 07 October, 2020
Jeremy Henderson

Mini Mr.BulletFeeder - 6-tube Magazine - for pistol calibers
This really cut my reloading time tremendously! Very simple and efficient.
Tuesday 06 October, 2020
Gary Wolff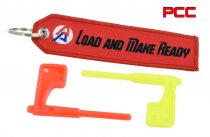 Chamber Flag, 2-pack with DAA keychain
A must have for shooting PCC, Another great product from DAA
Monday 05 October, 2020
Michael Houle
DAA PRIMAFILL
I have used the hornady, frankford arsenal, and now the primafill primer loaders in that order. The hornady would not load large winchester primers no matter what mod I tried. The frankford was the same result with the winchester primers, only worse. Then I bought the DAA primafill. It loaded small primers, but not the large winchester primers again. But once I used a vld reamer, or chamfer, on my dillon tubes the winchester primers flew in the tube. So I chamfered all my large dillon tubes and no hicups with the winchester large primers. After doing some research on the net I found out that a lot of people were having problems with winchester primers with whatever loader they were using. Well, the primafill now handles winchester primers perfectly, every time. I couldn't be happier, especially after fighting to find something that will handle large primers for the past year. I also put a slight vld chamfer on all my small dillon primer tubes to make the primers fall in even faster. I would highly recommend the primafill to anyone who doesn't want hand peck to fill their primer tubes.
Monday 05 October, 2020
Jeremy Henderson
DAA Magnetic Powder Check
This really gives me piece of mind when loading so I do not have to worry about over and under charges!!
Monday 05 October, 2020
Chester Irvin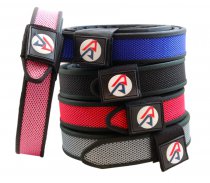 DAA Premium Belt
Love this belt. Easy to set up and easier to use. Would recommend this to anyone!!!
Monday 05 October, 2020
Chester Irvin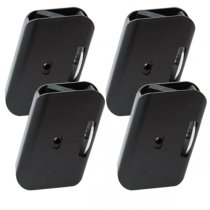 Combo: 4x Racer Pouch
Great products. Very durable and easy to work with.
Monday 05 October, 2020
Chester Irvin
DAA Racer Magazine Pouch
Great pouches. Very durable and easy to work with.
Monday 05 October, 2020
cafe milano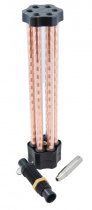 DAA Mini Mr. Bulletfeeder - Pistol
Un gain de temps considérable ! Ne pas hésiter si vous voulez optimiser vos rechargements !!
Sunday 04 October, 2020
John Starck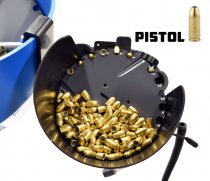 Mr.Bulletfeeder by Double-Alpha - Pistol and Rifle
I recently (9/20) purchased a Mr. bulletfeder for my Dillion 650 press. What a life changer and how it works with my equipment.I watched several of your on line videos along with utlizing the instructions manuals.The unit went together with ease. Took me about 11/2 hour to fully get working. This addition has made my reloading so much faster and enjoyable , would recommend to anyone to purhcase as it is truly worth the buy. I also want to give recognition to Josh and Tom at Alpha as I had trouble shooting questions along the way and they were able to walk me thru the proces in our phone conversation
Sunday 04 October, 2020
Randy Viglienzone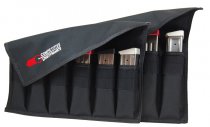 CED Magazine Storage Pouches- Standard 6/Extended 6 pack
Pouches are excellent and keep mags very secure. Well built.
Sunday 04 October, 2020
David Johnson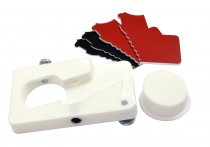 Mr.Bulletfeeder/Pro by DAA Point-Down Conversion Kit
Our casting company Red River Bullets use this collator to feed our commercial sizing machine. Does a very effective job once properly calibrated. I suggest ordering multiple nose down kits, one for each bullet caliber.
Sunday 04 October, 2020
Kasper Kristoffersen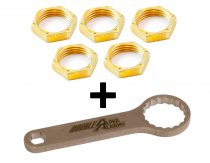 Combo: 1" Die, Box-End Wrench and 5x Lock Ring Nut 1"
So easy to lock you dies in place, no more need to worry about dies getting loose
Sunday 04 October, 2020
Kasper Kristoffersen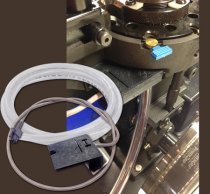 Mark 7 Optical Decapping Sensor for Evolution Machine
A must have, if you dont deprime every time, a really time saver
Sunday 04 October, 2020
Kasper Kristoffersen
Mark 7 BulletSense Sensor For Evolution Machine
Really nice, works flawlessly wish i had bought one way sooner! Worth every peny
Saturday 03 October, 2020
andrew hudson
DAA Racer Magazine Pouch
I've had nothing but good a good experience with them: there are inserts to fit just about any style mag and likeness of mag pouch-grippiness. My CZ mags fit great with a couple simple swaps of inserts and their height on my belt is easy to grab. They're pretty simple to adjust in terms of orientation on your belt, and they stay in place when running and gunning. Special thanks and shout out to DAA— I actually lost a couple screw when adjusting my pouches at a match, DAA sent me a new set and they arrived in two days. Much thanks!
Friday 02 October, 2020
Trenton Peterson

Mini Mr.BulletFeeder - 6-tube Magazine - for pistol calibers
It's so handy to have an extra tube. My hands are arthritic and I struggle to hold the projectiles. It really slows down my processes. This feeder has saved the day. I can load up a couple of these hoppers in advance and it's much easier for me. I wish I would have purchased them sooner.
Friday 02 October, 2020
Stanley Hodes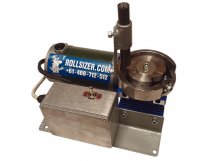 Rollsizer - DC Drive Mini Roll Sizer Machine - Base unit only!
I am very pleased with the ease of use and performance of this unit. I was up and running within 30 minutes. Read the instructions and you will have many trouble free hours. Can't wait until .380 conversion is available. Nice job Kevin!!
Thursday 01 October, 2020
Terry Jones
DAA Magnetic Powder Check
This is a must have for safety as to make sure you dont over load the powder or under load the powder nice loud alarm have tested it and it appears to be pretty accurate with in +/- 1 grain or so it is very easy to change over from rifle or pistol ether way installing is fast and easy then i just take my time to adjust sensor rod and test 10 or 15 times to make sure i have rod placed perfect for both over and under load worth every cent if for no other reason to keep from getting an over load and blowing up your gun.