Read What Others Are Saying
Saturday 16 September, 2023
Alexander Santiago ***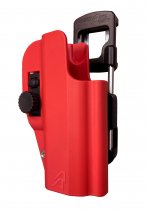 Max Holster by DAA
Best holster that I have. FITS MY 1911 PERFECT. YOU BE VERY HAPPY WITH THIS HOLSTER .
Friday 29 September, 2023
Eugene D***o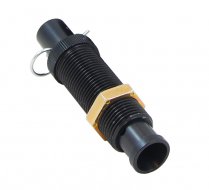 Mr.BulletFeeder by DAA Die Assembly Only
Always an awesome product; this was my second purchase; using one for 8.6 BLK (.338) and the other for .357 Sig (.355). Time saver for sure!
Friday 29 September, 2023
Antonia M***s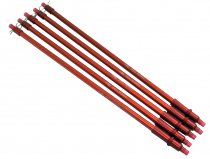 DAA Primer Pickup Tubes, 5-Pack
Tubes are nice, but the plastic ends are to tight. Even after a couple of loading sessions, the primers wont fall freely into the Dillon 750 press.
Easy fix: I use the Dillon primer rod to push the last primers out.
Thursday 28 September, 2023
Richard G***r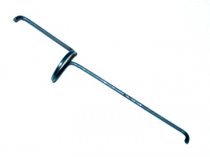 Reverse Plug Retention Clip
It's like having a third hand. Disassembly for cleaning is easy and convenient. I am glad that I bought this little gem.
Wednesday 27 September, 2023
Peter V***r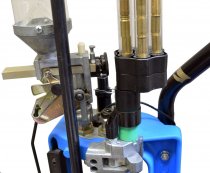 DAA Mini Multi-Cal XL650 / XL750 Case Feeder
I like it. It works great. There room for improvement. It needs more support. The ring It sits in broke on me. I would make a bracket to to tie it to where the case feed bracket goes. The case feeder for 550 is more secure and the 650 one needs some more support
Wednesday 27 September, 2023
Chris C***e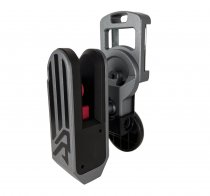 Flex Holster, RH
I bought this for my Canik rival s that I built for open competition. After a few minutes of getting it all set up it was ready to try. I and everyone that has seen it is extremely impressed as I wear it with a matching suit (red). It works flawlessly and the lock is extremely secure. With the lock off the retention is about perfect as well. This is truly exactly what I was looking for and did better than I hoped while using it.
Tuesday 26 September, 2023
Jim G***l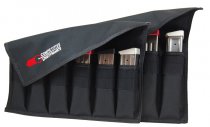 CED Magazine Storage Pouches- Standard 6/Extended 6 pack
Very nicely made and finally have my mags organized. Easy to transport and stack, really glad I found these.
Sunday 24 September, 2023
John J***s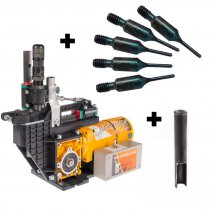 Combo: Rollsizer - Automatic decapper, drop tube and decapping pins
Hands down the best decapper on the market. I also have the Rollsizer. Owner Kevin is a stand up guy. He will answer any questions that you might have. Get one !
Saturday 23 September, 2023
Georg G***s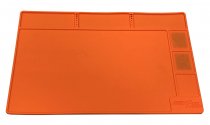 DAA Silicon Work Mat
just nice.... and i like the to compartments with the magnets...
Saturday 23 September, 2023
Georg G***s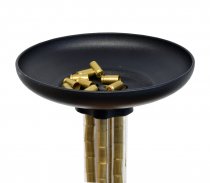 DAA Mini Case Feeder Loader Bowl
A must buy if you have the case feeder... speeds up loading the tubes dramatically.
Saturday 23 September, 2023
Georg G***s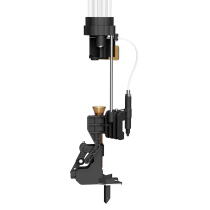 DAA 550 Mini Case Feeder
Nice extension for the dillon 55o press. The only 3 wishes I would have are:
1) there should be some kind of "spingy holdeng the cases back in the shell plate device" like the normal dillon has. Somtimes the cases bounce a little back from the shell plate an interfere with the calibration die. (ok I know, when you actuate the press quite slow, this rarely happens)
2) a better setting up manual... the yt-video is nice, but you have to watch it 3x to get all the details ( and I do not have a computer in my reloading cave)
3) an explanation , why the rail roller has a magnet.
Otherwise: the Mini case feeder is just a genius inventions, which works quite well
Saturday 23 September, 2023
Raymond A***e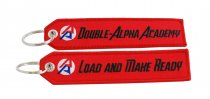 DAA Key-Chain holder
Voor allerlei gebruik, en door de omvang nooit zoeken naar dingen die ermee zijn verbonden
Friday 22 September, 2023
Brody S***t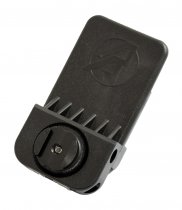 PDR PRO-II Ambidextrous Hanger
Bought this to mount on a trex arms holster, but the t-slot was needed. DAA discontinued the T slot, so the mount is unusable
Friday 22 September, 2023
MICHAEL C***T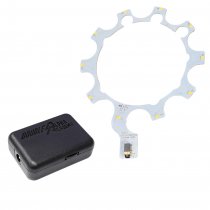 Complete Unit - DAA Toolhead LED Lighting System - Mark 7 Apex/Evo/Revo
éclairage de bonne qualité
pratique a installer
dommage que l on ne peut pas en trouver pour d autre marque
Friday 22 September, 2023
MICHAEL C***T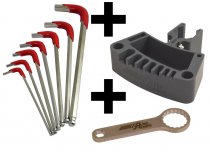 Combo: DAA Reloading Press Tool Holder, Hex Key and 1" Die Wrench
pratique pour avoir tous sous la main
se fixe sur une mark7 apex 10 mais le système de fixation est un peux faible
Friday 22 September, 2023
MICHAEL C***T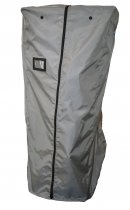 CED Reloading Machine Cover
bien adapter a une mark7 apex 10 avec Mr bulletfeeder et Mark 7 Primer Xpress
Friday 22 September, 2023
MICHAEL C***T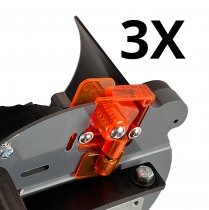 Combo: 3x DAA MBF Pre-Set Nose Guide
très pratique pour changer rapidement de type d ogive
vu qu' il est transparent cela permet de voir si les réglage son correct
facile a régler
Thursday 21 September, 2023
Rolf B***s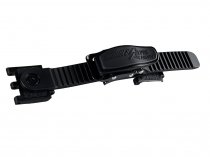 Lynx Belt Ratchet Buckle
Excellent upgrade to an already superb belt.
However, I did my own upgrade: since my belt was completely made up out of grey links, I ordered some extra and replaced the black links on the ratchet buckle with grey ones.
This way I have a completely matching belt.
Might be an idea to add this as an option when buying the ratchet buckle.
Wednesday 20 September, 2023
Ray W***y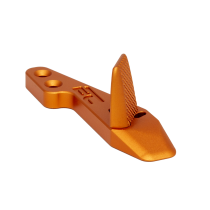 BC 2011 STI Adjustable Thumbrest
Disappointed, while it seems like a solid product, it will not mount directly to the frame. I was looking for something for Limited/Limited Optics in USPSA.
Wednesday 20 September, 2023
TOMOHIRO M***I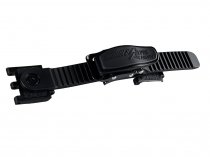 Lynx Belt Ratchet Buckle
This is a must have for Lynx Belt users.
What pants are you wearing? Are you hungry or full? Did your diet succeed or fail?
it will solve them.