Read What Others Are Saying
Monday 18 October, 2021
Craig R***l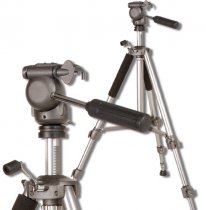 CED Heavy Duty Professional Tripod (H1555)
This is by far the best tripod to use for a chronograph. It is heavy, which is a good thing when mounting chronograph screens. I would highly recommend this tripod for any uses which needs a well made, heavy duty, stable tripod.
Monday 18 October, 2021
Jens H***g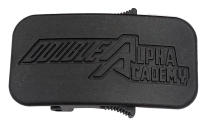 Buckle Kit - Lynx
This review relates to the entire Lynx Belt System. It's a great idea but it ends up poorly (for me). The pouches and the holster simply don't sit stable if I mount them directly on the link centers (they will wiggle back and forth), and if I mount them on the edge of two links it will impact the fitting of the belt at that position.
The buckle itself is nice in theory as well, in practice it often happened that the rubber ring flew away when closing and in general the buckle does not hold the belt stable enough. The rubber creates moreless a weak bindage and I'm afraid that it will break soon (probably why some replacement rubbers are delivered - which is nicely, but if they are NEEDED it just counters the general idea).
Overall I will probably convert back to the "original" belt system, even though I really love the idea of being able to reduce the packsize compared to the stiff belts. It's a pity.
[DAA Reply]:
Thank you for your feedback Jens. Some of our customers found that attaching the mag pouches to the link hinges (i.e. in between two links) has solved that problem and unless you are running a VERY small belt size, say 25" or smaller, it won't affect the placement or the binding between the outer and inner belt. Try that for a little while and see how that works for you.
Sunday 17 October, 2021
Wai Ho Y***u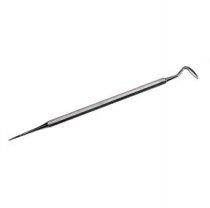 CED/DAA Double-Head Cleaning Tool
This is the ultimate tool for cleaning the compensator, I can't believe with a very low price, the material actually very strong.
Sunday 17 October, 2021
Jerry A***e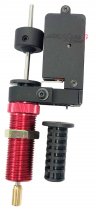 DAA Magnetic Powder Check 2.0
Using it on 6.5cm with h4350 it is not repeatable. All powder charges were verified on a sartorius scale with resolution to 0.02 grain, about 1 kernel of powder. The daa powder check sometimes sounded off and sometimes not on verified charges.
After the powder was weighed on the sartorius scale the case was filled thru a forester long neck powder funnel then placed back in the Dillon 750 for further cycle . The first of which was the daa powder check.
The brass end of the daa powder check would not fit thru the case neck so I had to use the plain rod end. There should be something in between using the plain steel end of the rod and the supplied larger brass end which was too big for the 6.5cm case neck. A bigger foot over the plain steel rod end may have been more repeatable.
Also the sensitivity of finding the sweet spot of the alarm can be a pain to find with the rod setting on a good powder charge. By the time you get the wrench into the magnet set screw you are compressing the powder charge, which makes the adjustment of the magnet void. Even pulling the rod out, marking magnet location and then adjusting magnet position was no help. They should have kept the sensitivity adjustment screw on the unit itself, or one that fine adjusts the center point of the go and no go point of the height range.
In short they need to come up with another brass end that will fit 223 and 6.5, they need to come up with a fine screw adjustment on the daa not the rod that adjusts the center point of the magnet sweet spot of the desired powder charge. As it now comes it may be 50% reliable, but 50% for a alarm is not acceptable. Concept is good, it just is not ready for prime time, needs more refinement. Tried for a 50% rating in stars like the unit performs but the program will not allow, so I settled at 2.
Friday 15 October, 2021
Russell B***s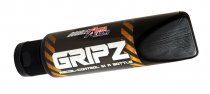 DAA GRIPZ – Recoil Control in a Bottle
Works good but it does leave a white residue but not as much as other similar products.
Friday 15 October, 2021
Russell B***s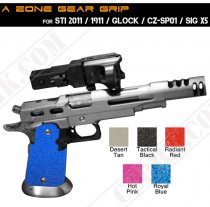 A-Zone Solid Color Gear Grips
This is the only disappointing product I have purchased from DAA. I bought the "x5" verisimilitude thinking it was for the 320 but it is not. I contacted support and did not get a resolution so the grip tape is sitting in a pile of junk.
Friday 15 October, 2021
Russell B***s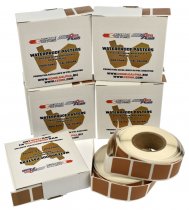 CED/DAA Waterproof Target Pasters
These are nice pasters that work as advertised. They do stick better than most other pasters out there.
Friday 15 October, 2021
Russell B***s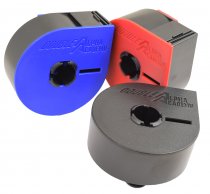 DAA Patch Dispenser
This really is a great product. No more digging around in a squad bucket for pasters or fishing them out of your pocket during or after a match. It's easy to used and store on your shooting belt and won't fall off. Highly recommended.
Friday 15 October, 2021
Stuart B***r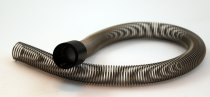 Mr.Bulletfeeder output spring and extension adaptor
Corrected an issue with my 30 plus year old Dillon RL1050. New case feeder didn't quite line up. Mr Bulletfeeder output spring...Problem Solved!
Thursday 14 October, 2021
Jack A***y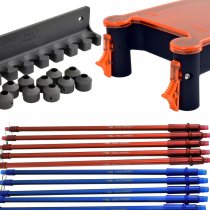 Combo: PRIMAFILL, 2x 5 pack DAA Primer Pickup Tubes and Primer Rack
Time saving tool and a must have for volume reloaders. I'm totally satisfied with the entire kit.
Thursday 14 October, 2021
Jack A***y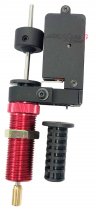 DAA Magnetic Powder Check 2.0
Awesome addition for your safety! Well made, and very easy to adjust for close monitoring of your powder charges during the reloading process.
J.A.
Wednesday 13 October, 2021
James C***y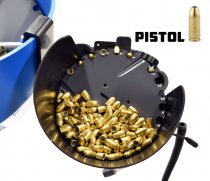 Mr.Bulletfeeder by Double-Alpha - Pistol and Rifle
Takes awhile to set up, but ounce it's set up reloading is much easier and faster, I have two on different presses and really happy with them
Wednesday 13 October, 2021
frank s***r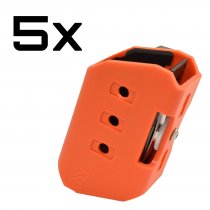 Combo: 5x Alpha-XiP Pouch
I really like the pouches, how they attach to the belt and adjustability. The one concern I have is that once in a while the pouch insert and spring pop out as you pull out a mag rapidly. DA recommended giving the spring a little more bend and adjust the tension with the knob.
Tuesday 12 October, 2021
Ed B***s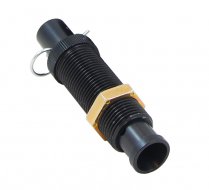 Mr.BulletFeeder by DAA Die Assembly Only
A great time saver. I have one for 223, 9mm and 45acp. Works great. The 223 die also works for loading Ruger 204.
Tuesday 12 October, 2021
Paul S***e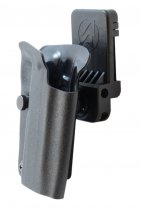 PDR PRO-II Holster
Great holster! Very easy to adjust and my gun is held securely in place and is easy to draw.
Tuesday 12 October, 2021
Alexander D***v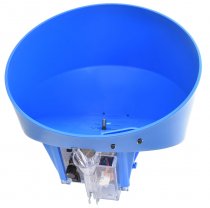 Dillon XL 650/750 Variable Speed Case Feeder w/o Plate
Got the feeder as part of a bundle purchase with XL750. Initially it wasn't working, but the DAA send me a replacement parts as a warranty claim. They also did not charged me for delivery on the spare parts (a motor assembly). Now my case feeder works great, does what it intends to do with a 100% proper feeding. Definitely I recommend to all of the reloaders to automate the process of case feed.
Tuesday 12 October, 2021
Alexander D***v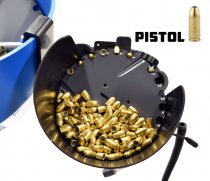 Mr.Bulletfeeder by Double-Alpha - Pistol and Rifle
I have purchased Mr Bulletfeeder as part of a bundle with xl750. With very small adjustments I have managed to achieve 100% proper bullets feeding.
Monday 11 October, 2021
Leeland O***r
CED Deluxe Quick Patch Tape Gun
Danger!
Made the mistake of following the RO once and taping every hole as he called scores. Now the squad thinks I'm in charge of taping everything. Yes, it's fast but do you really want yet another excuse for the rest of your squad to be lazy?
Now I just watch for who's not doing their share of setup and slap it into their hand with a menacing glare.
Monday 11 October, 2021
Christopher R***s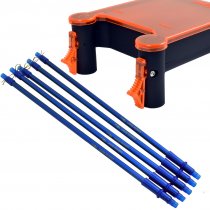 Combo: PRIMAFILL and DAA Primer Pickup Tubes - 5 Pack
Filling primer tubes really slows down the loading process. After I automated my Dillon 1050 it went from bad to unbearable. I'd tried the VibraPrime, but it only has 1 tube and it's very fickle.
The Primafill really works. It sits flt on the bench to put in the primers (unlike the Vibra, RCBS, Lee type tools). Unlike the RCBS tools, the lid doesn't snap and cause all your primers to tip over again. It will fit the Federal Primer trays. Being able to swap tubes is awesome AND the tubes hold 100 not the 99 you get in a Dillon tube with the tip removed.
I wished the tube was 1/4 longer. The top primer is right at the top. You need somewhere to put the full tubes that keeps them vertical so they don't spill. If they were 1/4 longer a cotter pin in the top would keep them loaded and ready to drop in the press.
Overall really happy with this, filling primers is now as easy as adding powder or bullets. I'd give 4.5 stars if I could. The short tubes are the only complaint.
Saturday 09 October, 2021
philip h***k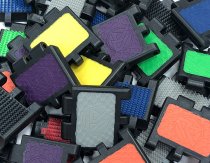 Individual Lynx Link
im a GM in open division USPSA. I've used every belt on the market in the past few years. This is hands down the stiffest and best competition belt. It fits my Alpha X holster and Alpha X mag pouches perfectly. There is no flex so when you go to draw your belt doesn't come with you. This is truly an innovation that should change the market so the industry can start to make belts like this.
10/10 would buy again. Amazing product. Cant say enough good things about it.