Read What Others Are Saying
Friday 30 September, 2022
William A***s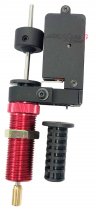 DAA Magnetic Powder Check 2.0
Can be very sensitive with certain powders. Constantly adjusting it. Hoping DAA will allow me to return it, as it didn't work for me.
DAA has a lot of great ideas, and I've purchased many of them over the years.
Thursday 29 September, 2022
Olivier N***l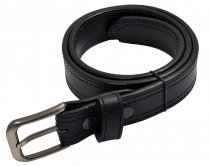 DAA IDPA Belt
A very good belt, very rigid.
I wear it every day and to hold my holster and magazines it is perfect. I also bought one for my wife. Be careful, it's an American size. The holes for the belt buckle start 10 cm after the end of the belt and end at 30cm.
Thursday 29 September, 2022
Sandy P***i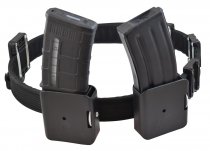 DAA AR-15 Racer Pouch
Perfect fit for AR15 mags, comfort design and easy to install
Wednesday 28 September, 2022
Mark H***y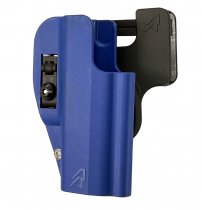 DAA Max IDPA Holster
Love these holsters. I use it for Glock and CZ Shadow. Awesome mechanism and hanger
Monday 26 September, 2022
GREG S***R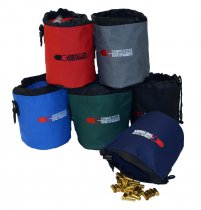 CED Ammo Brass Pouch
These pouches are very durable and also have a mesh bottom! The dirt and debris that are often collected with the brass can shake free while retaining the precious cargo!
Monday 26 September, 2022
GREG S***R
Ammo Brass Collector
I finally pulled the trigger on this product! Works wonderful! I work the out door Glock matches and it picks up the brass as advertised! For best results put down a mesh tarp. Very pleased with the quality of this product.
Monday 26 September, 2022
Andre TRUONG VINH T***G
DAA PRIMAFILL
This needs a learning curve to be 90% good. The way you hold the good is important and ease the primers to gently slide to the exit hole. Move the primers to be in line and not on several layers which may create a jam.
The primer which reaches the exit hole may go nearly upside down and needs to be manually set properly. So, I have drilled a small hole just above the hole to introduce a needle to do that. Otherwise, this product is much more efficient than the 100% manual picking and has 1 to 2% upside down position.
Monday 26 September, 2022
Andre TRUONG VINH T***G
Sordin Silicon Gel Replacement Ear Pads
good comfort but a bit fragile. To replace aftyer evry 3 to 4 years
Saturday 24 September, 2022
Sylvain G***r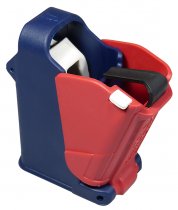 UPLULA Universal Pistol Magazine Loader
Very useful , strong built and faster than « with the fingers ». A must have in other range bag!!
Monday 19 September, 2022
JUAN C ORTIZ M***M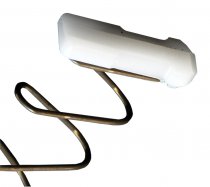 DAA 2011 38/40 Follower
used in STI 1srt gen 40SW , with DAA springs 11 coils, installation without troubles, shoot without jamming
Monday 19 September, 2022
Warren D***o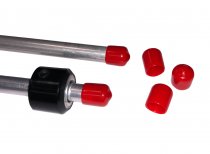 DAA Primer-Tube Cap, 5-pack
Cuts primer tube filling by more than half. Easy on, easy off.
Monday 19 September, 2022
Alf K***l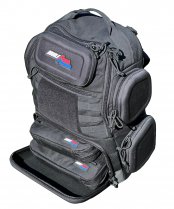 DAA Carry It All (CIA) Backpack
TOP SERVICE TOP PRODUCT EASY PAYMENT shipment arrived during 2 days !!!!!
PERFECT !!!!!!
Thank you very much
best rgds
Alf Klingbeil
Sunday 18 September, 2022
Aleksej S***v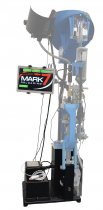 Mark 7 650 / 750 PRO Autodrive
Great product, work as advertised. You can fine-tune basically every aspect of the stroke: stroke speed itself index speed, pause on the top, etc. As a result, powder drops became even more consistent than I had with manual operations. Not to speak about productivity - with autodrive you make more, while just drinking beer (or coffee), instead of pulling that bloody handle :)
Things to be aware of:
1. Your press should be set up and run absolutely perfectly!
2. On mine, autodrive didn't seat capsules to the end. Armanov IBSLXL750 Index Bearing Cam Block for Dillon XL750 that allows regulating capsule seating depth on XL750 had solved the problem.
Saturday 17 September, 2022
Stefan L***s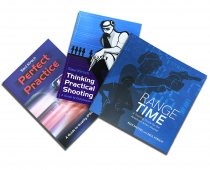 Big 3 Bundle: Range Time, Perfect Practice, Thinking Practical Shooting
Great books with loads of standard drills, tips and tricks
Saturday 17 September, 2022
Michael F***r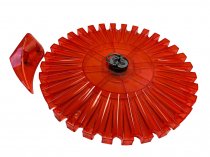 DAA Turbo Case-Feeder Plate - pistol calibers
Works great and good quality. Would recommend. Nice to use for pistol most pistol calipers.
Friday 16 September, 2022
steve j***s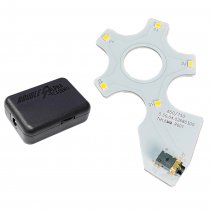 Complete Unit - DAA Toolhead LED Lighting System - Dillon 650/750
This is a nice addition; I really like that I can put one on every head and use the same power supply.
Friday 16 September, 2022
steve j***s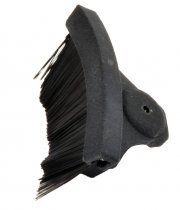 DAA PSP Brush
seems to work fine. just another little addition to make life easery
Friday 16 September, 2022
Steven S***o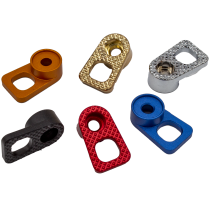 BC STI 2011 Staccato/BUL Armory Extended Mag Button
Definitely helped my reload speeds. I no longer have to change my grip to drop a mag. Good proxduct.
Thursday 15 September, 2022
Robert C***y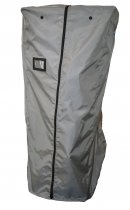 CED Reloading Machine Cover
Without a doubt Dillon Precision makes outstanding presses and has the best warranty and excellent customer service. Their press cover, in my opinion leaves a a bit to be desired. The Dillon XL650 cover is a snug fit and does not cover any handle except the original "8-Ball" handle. If you upgrade, you are only partially covered. Dillon Precision could take a lesson from this cover. It is easier to put on and covers everything . . case feeder, two left side bullet trays, roller handle, Mini Mr Bulletfeeder, and the output tray. A great product at a reasonable price. I only wish it was available in "Dillon Blue"!
Thursday 15 September, 2022
Steven H***l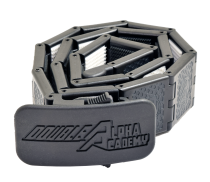 Lynx Belt by DAA
BEST.COMPETITION.BELT.EVER. From the first time I but it on I knew it was a keeper.
No more holster pulling away from the body when drawing and a perfect fit. Storage in my range bag is perfect. I hang the innerbelt on the outside of the bag with a carabiner and roll up the outer belt and right in the bag it goes. All my attachment fit great the first time installed.
Color choices were spot-on as my belt is Navy Blue & Gold (OK, yellow). I may not run a course of fire faster, but I look better doing it.