Read What Others Are Saying
Thursday 02 February, 2023
John M***o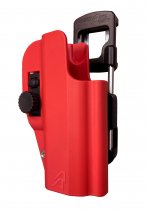 Max Holster by DAA
I have had the new holster, mags, and belt for a month now I have been dry firing, so I can get it adjusted properly. The holster is excellent, and my only issue is the length of the hanger. If the adjustment could be lengthened another inch, it would be perfect for me. It may not be an issue for a lot of individuals.
Thursday 02 February, 2023
Vincent L***i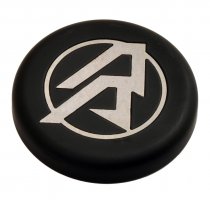 DAA Magnet Cover
Pleasantly surprised that it holds my 23 round Glock magazines so tightly with the cover on. Hopefully a game changer come next season!
Tuesday 31 January, 2023
Mark I***n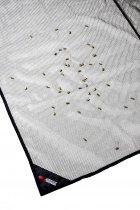 CED Brass Mat
Great way to stop picking up mixed brass while practicing.
Tuesday 31 January, 2023
Neil c***e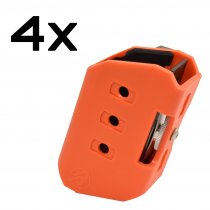 Combo: 4x Alpha-XiP Pouch
So far there great they are ease to set up I have them for my Sti 40 cal and for my canik 9 mm very smooth
Tuesday 31 January, 2023
Neil c***e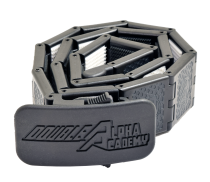 Lynx Belt by DAA
Very ridged belt yet very comfortable to have on very easy to adjust add a link or take one out love it
Tuesday 31 January, 2023
Neil c***e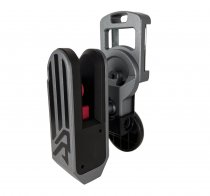 Flex Holster, RH
If you are buying for Sti older model wait till they have the Muzzle support trigger gaurd is to round and rocks back and forth also a
block could be a little deeper
Tuesday 31 January, 2023
Joseph M***r
DAA PRIMAFILL
I'm updating a review from 11/24/22 where I said primers occasionally don't feed correctly or go in upside down. I figured out it was pilot error so I changed from 4 stars to 5 stars. The tube has to be fully seated in the Primafill. I also had to chamfer the mouth of one primer tube to keep the primers from sticking. I've loaded Federal, CCI and Winchester small pistol primers so far and I am using RCBS, Dillon and FA tubes with the Primafill. They all work very well. This loads 100 primers so fast it's hard to believe. I have loaded about 7000 primers and after I figured out my problem I have not had ANY issues. I would and do highly recommend this to my friends.
Monday 30 January, 2023
George B***y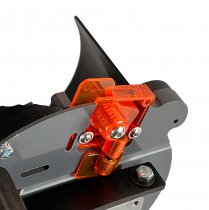 Mr.BulletFeeder Pre-Set Nose-Guide
Well this is just a fantastic bit of kit. My bullet supply is a little dry at the minute and I'll buy what I can get my hands on. This meant constant fiddling with spacers and I still wouldve got the odd upside down head. Not any more! This is a great upgrade to Mr Bullet Feeder and allows me to make minor tweaks with a turn of a screw or two.
They're cheap enough to have a few for different calibres so I'll be picking up a couple more with my next order.
Monday 30 January, 2023
George B***y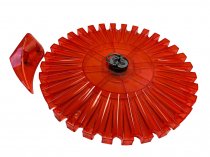 DAA Turbo Case-Feeder Plate - pistol calibers
Haven't had a case jam or upside down feed since changing to this plate. I don't usually run the case feeder at full speed because I take my time reloading but I'd be confident that it would go at full tilt without any issues.
Would highly recommend this as an upgrade.
Sunday 29 January, 2023
Craig W***y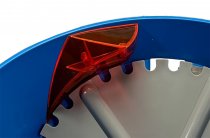 DAA Dislodge-Wedge for Dillon Variable Speed Case Feeder
A huge improvement over the shorty little dillon blue wedges and is an easy inexpensive upgrade for any caliber dillon feeder. For high speed 9mm use, also get the plate. It will easily outrun a roll sizer set at full speed.
Sunday 29 January, 2023
Craig W***y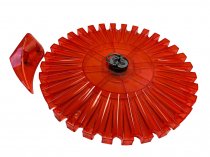 DAA Turbo Case-Feeder Plate - pistol calibers
An easy 5 stars. I roll sized 2 full 5 gallon buckets of 9mm brass and only had 3 jams and NO cases upside down. This plate will outrun using 6 bolts on the roll sizer while the case feeder is not even close to full speed. With this thing having many more slots for the holes, it does not have to run anywhere as fast as the dillon plate to deliver a much higher output of cases. And the pull ring to remove it is a convenient nice touch. If you are tired of the Dillon plate jamming with the 9mm case between the plate and the little blue wedge, this combo is a no brainer and worth every penny.
Friday 27 January, 2023
Craig W***y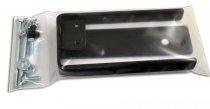 Mr.Bulletfeeder 2018 Hanger Assembly
This is a huge improvement to the ridiculous hockey puck mount. There is not much to the hanger which makes it easy to assemble and install. The only reasons not 5 stars is that you can't get a wrench on the angle adjustment screw while its on the case feeder bowl and the hardware is apparently metric.
Friday 27 January, 2023
Craig W***y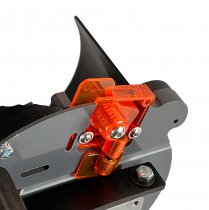 Mr.BulletFeeder Pre-Set Nose-Guide
If you have an older Mr. BulletFeeder then its totally useless. You'll have to do more than a little fitting. One screw hole on the back of it is totally covered so you have to remove the screw for it to even slide in and the clicker thing gets jammed on it as well since this new nose guide is too high. That means you'll have to do considerable mods to your feeder to make it fit. Bottom line is unless you have a newer model and they guarantee that it will fit and work for the one you have, don't waste your time or money on it.
Friday 27 January, 2023
Marc L***r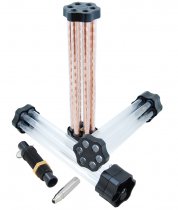 Combo: Mini Mr.BulletFeeder + 2 additional 6-tubes
So easy to install. Works great. Save a lot of time. I got the 2 more tube feeder. A no brainer !!
Friday 27 January, 2023
Alexander D***v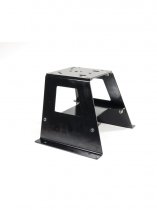 Lyman Universal Press Stand
Will XL750 fit this universal press stand out of the box?
Thursday 26 January, 2023
Luis S***a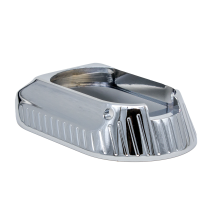 BC STI 2011 Staccato Magwell - Open (Brass)
The best magwell i ever had, due to the weigth price and looks. With almost 6oz of weigth it helps me with the balance on my pistol.
Thursday 26 January, 2023
chris s***a
Race Master/Alpha-X Insert Block
Before purchasing I called to make sure this would fit the NEW model p226 x5. I was told that it would fit the made in the US p226 x5. When I received the alpha-x insert block I spent several hours trying to make it work but was unsuccessful. I then called back again to tell them about all the problems I was having. This time I was told that it would not work on the made in the US models.
Thursday 26 January, 2023
Lior B***n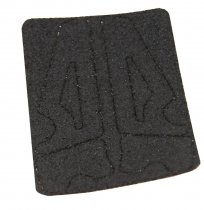 3M Grip-Tape laser cut for DAA CZ Grip
Transformed my grip so much that it feels like cheating! Excellent texture.
Wednesday 25 January, 2023
Gary H***e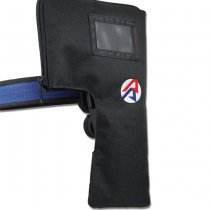 DAA Dust Cover
Nice firearm cover for events. Keep your firearm protected.
Wednesday 25 January, 2023
Gary H***e
DAA Magnetic Magazine Pouch
Magnetic magazine holder is nice ???? but wish the belt slot is little bit bigger. Had to modify my belt.