Arredondo Powder-drop slide bar
Arredondo Powder-drop slide bar
Reviews:
(Current Reviews:

4

)
Fits Dillon Precision powder measure for 550/650/1050 machines

Eliminate galling problems when loading with Vectan powder SP-2
Eliminate sticking powder slide
Easy calibration knob and indicator
* Does not include steel parts - use the original steel parts from you Dillon.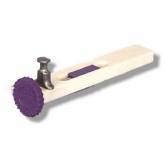 stephguyane@hotmail.com
Date Added: Thursday 07 March, 2019
Fait son travail une fois poncé et remis aux bonnes dimensions ; sans un peu de bricolage, ne rentrait pas dans ma doseuse. Utile pour la SP2.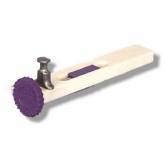 Vincent
Date Added: Monday 17 April, 2017
Waste of money. Cheap peace of plastic, fits to tight so wil not go back and forward all the way during operation. I removed it after making around 400 rounds, only the knob for adjusting loads is now in use.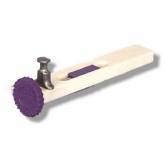 Philippe 75
Date Added: Friday 04 April, 2014
Un excellent produit pour ceux qui utiltse la sp2.Plus de "fuite"de la doseuse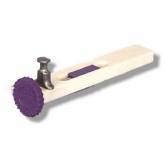 malcolm
Date Added: Friday 22 June, 2012
This charge bar fit very well and only allows the smallest amount of sp2 to spill out,this does not affect the shellplate on a Dillon 650 at all. The calibrated adjuster is a real bonus, no more guessing.
Arredondo Powder-drop slide bar
Double-Alpha Academy BV
Elzenweg 33b, 5144MB, Waalwijk
The Netherlands
Phone: +31 (0)416 660 464
Fax: +31 (0)416 392 040
E-mail: daa(at)doublealpha.biz