DAA PSP Brush
DAA PSP Brush
Reviews:
(Current Reviews:

11

)
The DAA Powder-Spill-Prevention (PSP) Brush is a simple yet efficient reloading accessory that solves a real issue: How to prevent small amounts of powder being spilled out of the case, as the tool head of the progressive reloading press indexes?
This problem is even more acute for reloaders using Autodrive systems on their Dillon machines, in which case you cannot use your hand to stabilize the case, as the shell plate indexes forward. Especially when reloading very full cases, powder spill can have a real influence on the accuracy of the ammo you are producing, and the accumulating powder on your shell plate can prevent the smooth function of your press, and require frequent cleaning.
Introducing the DAA PSP brush solution. Just click this part onto your Dillon press, and immediately your powder spill issues will be greatly reduced or completely eliminated. You'll be able to index your shell plate faster, and produce more consistent, accurate ammo, while keeping your shell-plate clean and powder free.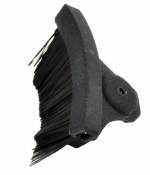 Noop van de Ven
Date Added: Thursday 21 February, 2019
This part must be placed on every dillon,it make the machine better. Almost no powder spill, and whit bulledfeader less corrections.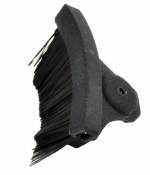 Pierre Roinel
Date Added: Friday 08 February, 2019
simple but great product, especially with Vectan A1 powders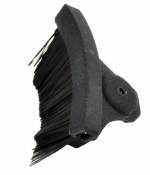 sert
Date Added: Saturday 12 January, 2019
It works fine but it had been better if it was a Little bit longer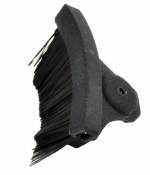 sert
Date Added: Saturday 12 January, 2019
I bought one for my xl650 and it works fine no spilling of powder.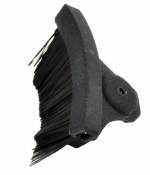 David K
Date Added: Thursday 27 December, 2018
Bought 2 for my two xl650s. Both worked well. No powder spill at all. But you need to break it in with about 100 rounds then it works perfect.
DAA PSP Brush
Double-Alpha Academy BV
Elzenweg 33b, 5144MB, Waalwijk
The Netherlands
Phone: +31 (0)416 660 464
Fax: +31 (0)416 392 040
E-mail: daa(at)doublealpha.biz