Read What Others Are Saying
Friday 31 July, 2020
Edward Johnson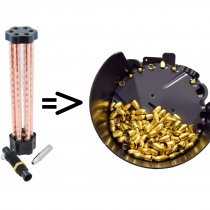 Mini Mr.Bulletfeeder to Full Mr.Bulletfeeder Upgrade Kit
Reliable operation. Nice to have a bullet feeder that rotates a bullet that is in the wrong orientation to the right orientation rather than rejecting it back to the hopper.
Friday 31 July, 2020
Raymond Pierce
DAA PRIMER-PRO Collator
What a disappointment the DAA Primer-Pro Collator is for the price. If you only want to do small primers and chose a non-sticky primer it seems to work. But it will not do large primers and you have to spend a lot of time cleaning and waxing to get it to process Winchester primers. In my opinion, it is way overpriced for its capabilities. (not as fast as UR said in the video)
Friday 31 July, 2020
Raymond Pierce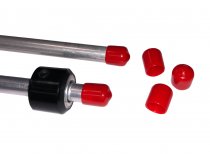 DAA Primer-Tube Cap, 5-pack
Now that I am hanging up my primer tube these handy caps keep the dust out of my tubes. I wish I had them long ago.
Friday 31 July, 2020
Raymond Pierce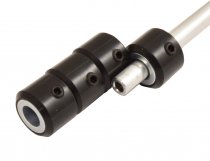 DAA 4-Pack Magnetic Collars for Primer Tube
The form-fit and function of the primer tube magnetic collars are great. Easy to install and ready to use.
Friday 31 July, 2020
John Carlino
DAA Extra-Short Dillon Powder Bar
Great idea! Solved the problem of the powder drop interference. Only bad thing is I have to buy more of them. Thanks DAA. Running both 750's as they are designed.
Friday 31 July, 2020
Matthieu Marchand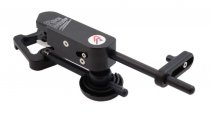 Alpha-X/Race Master/Racer Muzzle Support assembly
As usual, lean and efficient design, perfect manufacturing. Very sturdy. The set screw bites into the aluminum so you'll never have to worry about the adjustment once you're set. The extension is needed if you want to use the muzzle support for a 6.5" barrel.
Friday 31 July, 2020
Germain Yung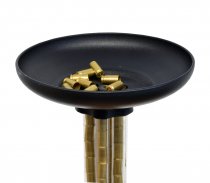 DAA Mini Case Feeder Loader Bowl
This bowl saved me lots of time. Just got it today and tried few times not a single up side down brass. It cuts my time 90% faster. Highly Recommended.
Wednesday 29 July, 2020
Keith Barclay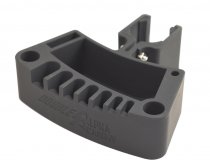 DAA Reloading-Press Tool-Holder
Works like it is supposed too. Mounts out of the way and is easily accessible. Like the magnetic side to allow use of placing items there. That was a plus.
Wednesday 29 July, 2020
Roberto Paracchini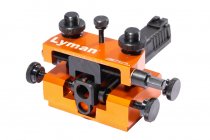 Lyman AccuSight - Pistol Sight Installation Tool
The pictures of online products never do the product justice. I was very impressed with the solid build quality of the sight tool. I used it on my Glock and CZ Shadow 2 to replace Dawson Iron sights. The sight tool is like a vice that easily moves stubborn dovetail sights without having the need to take a hammer and punch to it. The part of the tool that I like is the fact that the twist handle allows you to slowly adjust the sight with a millimetre ruler printed on the sight-tool to allow for that fine adjustment and visually compare the movement. This product was a good investment and worth the money.
Tuesday 28 July, 2020
Gary Gallo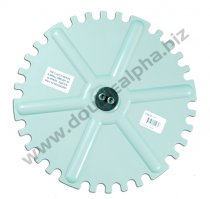 Dillon Case Feeder Plate
worked perfect as expected with dillon . great service from AA
Tuesday 28 July, 2020
RICHARD BENDER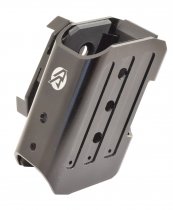 Alpha-Xi Pouch without Inlay
HAS SOLVED MY PROBLEM, PERMANENTLY I HOPE. THE NEW DESIGN SEEMS TO BE A GREAT RE-DESIGN. GLAD I BOUGHT THEM. I REMOVED THE PREVIOUS MODEL THAT HAD WORKED SO WELL UNTIL CONSTANT USE MADE ONE POUCH UNDEPENDABLE TO STAY ON MY BELT. I DO NOT HINK YOU WOULD BE SORRY PURCHASING THIS NEW MODEL.
Tuesday 28 July, 2020
RICHARD BENDER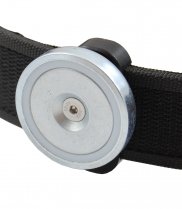 DAA Magnetic Magazine Pouch
WORKS PERFECT FOR MY PISTOL THAT I CANNOT FIND A MAG POUCH FOR.
Tuesday 28 July, 2020
danny moore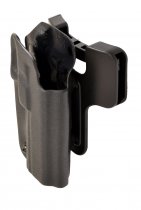 IDPA PDR PRO-II
Fit my gun perfectly and holds if firmly while it still comes out smoothly. Great holster
Tuesday 28 July, 2020
Jon Toreheim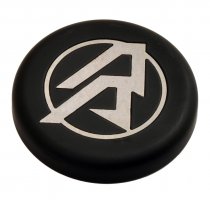 DAA Magnet Cover
Finally something that protects the extremely strong magnets from sticking to every metallic piece in the county.
Tuesday 28 July, 2020
Jon Toreheim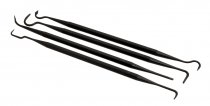 DAA 4-pcs Plastic Hook Set
This product did not meet my expectations. It is not stiff enough to remove dirt since it tends to bend. It is also quite fragile and can brake in your range bag which is exactly what happened to me. I would not recommend anyone to purchase it. [DAA Reply]: The plastic hooks are just that – thin plastic hooks. They are meant to be flexible, and yes, they therefore can break. They are designed to allow access to hard to reach corners of your firearm, to scrap or clean gently where you cant use steel tools from fear of scratching or marring your surface. They should be transported in a cleaning kit or box to prevent possible damage. Sorry to hear you misunderstood the purpose or use of this tool and therefor it failed to meet your expectations.
Tuesday 28 July, 2020
Jon Toreheim

DAA Magazine Brush
Great product. Keeps the magazines clean in an efficient way.
Monday 27 July, 2020
Jack Whelan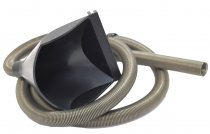 DAA Output Chute and Spring
The idea is nice, but even with a gradual slope I ended up with rounds setting eachother off. As the round goes down the spring it picks up a good amount of speed and smacks into the loaded round bin. Scared the crap out of me and sent shrapnel everywhere.
Monday 27 July, 2020
Keith Holcomb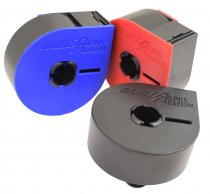 DAA Patch Dispenser
These are a must have-indispensable for the regular shooter. Why these are not at every match on every person I don't know.
Saturday 25 July, 2020
Dino Picollo
DAA Magnetic Powder Check
I use this on a Lee Auto breech lock pro. Works fantastic. Very easy set up, just watch video. Once you have it set you will never hear it unless you have a charge error. Battery should last year's. DAA hit a home run with this
Saturday 25 July, 2020
Jim Swindle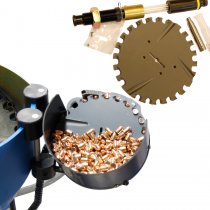 Combo: Mr.Bulletfeeder and Conversion Kit
Very pleased! Works well and sure makes it quicker making ammo.