Contact Us
Prices shown in USD | All items shipped from PA, USA
Mr.BulletFeeder by DAA Die Assembly Only
Reviews:
(Current Reviews:

31

)
Mr.BulletFeeder by DAA Die Assembly Only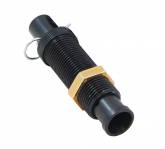 Michael McBride
Date Added: Monday 07 May, 2018
I got this die for my Hornady LNL AP after reading other reviews about how simple to use and reliable. Believe me, those reviews are all "spot-on". Had this up and running in no time. Once set for your case, nothing more to worry about. One thing of note, I could not thread the Hornady steel sure-lock lock rings onto the aluminum body of the die freely. Had to use the lock-nut provided. Other than that, am very pleased with this purchase.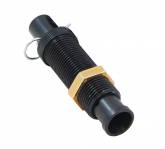 Michael Lieberman
Date Added: Wednesday 25 April, 2018
I have loaded thousands of rounds with my past die, which was a Hornady. It caused me so many problems due to loading cast bullets. The Mr. Bulletfeeder die doesn't have any of those issues! I wish I had tried this die sooner! With this dies it doesn't matter if you're loading FMJ, or coated bullets, it just works!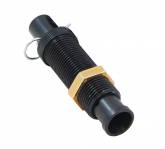 Mike
Date Added: Monday 19 March, 2018
Great product. Works flawlessly. No more tipped rounds. No more misfeeds. Very happy customer.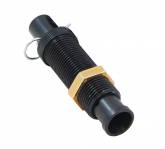 Thebudster
Date Added: Wednesday 07 March, 2018
Great product I have 4 mister bullet feeders they are awesome have use other and they are junk the have a high fail rate my mister bullet never fail I load 9 40 45 223 308 it is just great never have to adjust it the they jus work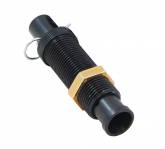 Robert LaFontaine
Date Added: Tuesday 06 March, 2018
Excellent company...Excellent product... Shipping was very fast...I have hornady bullet feeder dies for 9mm,45,44 if they ever fail I well replace with Mr bullet feeder dies I just cant believe how full proof and well made they are...
Mr.BulletFeeder by DAA Die Assembly Only
Alpha Dynamics USA
2908 Betz Court, Orefield, PA 18069

Phone: (888) 628-3233 or (610) 366-9752
Fax: (610) 366-9680
E-mail: sales(at)doublealpha.biz