Combo: Pro Brass Cleaning Kit
Combo: Pro Brass Cleaning Kit
Reviews:
(Current Reviews:

8

)
The Professional Brass Cleaning Kit Combo offers a great value for any serious reloader!

The Combo includes:
1x Large Dillon Tumbler
1x Dillon Rapid Polish
4kg of Corn Cob Media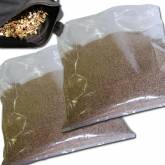 Corn Cob Media 4KG
Paul VC
Date Added: Monday 13 August, 2018
I dry clean every week 400pcs in the tumbler with this corn. After 2 years I had to replace the corn. Works very good.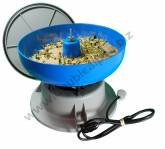 Dillon Large Tumbler, CV2001
Anton Sergeev
Date Added: Thursday 28 June, 2018
Very well made high quality tumbler and very quiet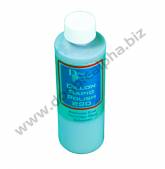 Dillon Rapid Polish 8 oz.
Chris Lawrence
Date Added: Friday 20 January, 2017
Works very well. There is also no bad smell on this product.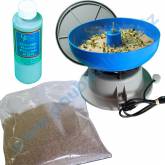 Combo: Pro Brass Cleaning Kit
D. Catsburg
Date Added: Tuesday 19 April, 2016
Excellent kit for a good price. Works very well. Easy to assemble and a breeze to use. Highly recommended.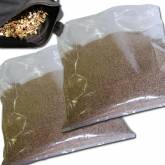 Corn Cob Media 4KG
Oleg
Date Added: Sunday 06 March, 2016
It tumbles well but the grains are too big, they get stuck in a empty primer hole (small primer, .223 in my case). About 1 in 5 cases has a grain in it afterwards. I also use Dillon corn cob, which is about half the size. This tumbles as well but doesn't get stuck. If you reload for pistol, this usually does not pose any problem, since you tumble case with the spent primer still in place but with .223 the cases are already deprimed (the way I reload anyway). Now I have to add a decapping die in my toolhead.
Combo: Pro Brass Cleaning Kit
Double-Alpha Academy BV
Elzenweg 33b, 5144MB, Waalwijk
The Netherlands
Phone: +31 (0)416 660 464
Fax: +31 (0)416 392 040
E-mail: daa(at)doublealpha.biz