Corn Cob Media 4KG
Corn Cob Media 4KG
Reviews:
(Current Reviews:

4

)
4 kg of top quality corn cob media which will remove grit, dirt and powder residue from your cases, bringing the brass to a beautiful shine.

The media can be used repeatedly, but should be replaced periodically for optimum results.

The small grain media is perfect for use in small to mid size tumblers/vibrators and will clean even the smaller recesses of case rims and primer pockets.


Works great with the Flitz polishing additive. just a few squirts of Flitz onto the media and then an hour or two in your tumbler – and your brass with come out looking like new!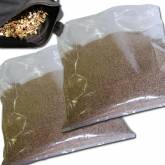 Paul VC
Date Added: Monday 13 August, 2018
I dry clean every week 400pcs in the tumbler with this corn. After 2 years I had to replace the corn. Works very good.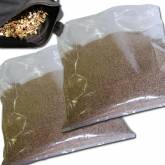 Oleg
Date Added: Sunday 06 March, 2016
It tumbles well but the grains are too big, they get stuck in a empty primer hole (small primer, .223 in my case). About 1 in 5 cases has a grain in it afterwards. I also use Dillon corn cob, which is about half the size. This tumbles as well but doesn't get stuck. If you reload for pistol, this usually does not pose any problem, since you tumble case with the spent primer still in place but with .223 the cases are already deprimed (the way I reload anyway). Now I have to add a decapping die in my toolhead.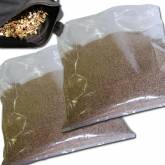 Peter
Date Added: Saturday 20 September, 2014
Good stuff and nicely priced. I run the stuff 'dry' and it cleans very well.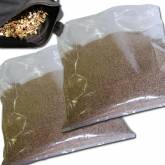 Stéphane
Date Added: Monday 02 June, 2014
Working great, I clean a lot of cases yet and the media work fine, hope it will work a long time more
Corn Cob Media 4KG
Double-Alpha Academy BV
Elzenweg 33b, 5144MB, Waalwijk
The Netherlands
Phone: +31 (0)416 660 464
Fax: +31 (0)416 392 040
E-mail: daa(at)doublealpha.biz
Also available in Combo(s)