SensGard ZEM Hearing Protection Model SG 31
SensGard ZEM Hearing Protection Model SG 31
Reviews:
(Current Reviews:

7

)
This new item from SensGard, takes the excellent Zems to a whole new level! The sound chambers are considerably larger and so offer a much increased level of sound protection (increase to 31 NRR!!!)

It you liked the Zems, but found them a little too load on an indoor range - give these a try - you won't be disappointed!

Available only in Black

Lets you hear what you need to hear. Protects you from what you don't.

Enter the ZemZone where loud damaging noise is suppressed yet you can hear the conversation of others around you. You will improve your concentration, be more productive and feel better at the end of the day. The ZemZone. It's the safe sound world for your ears.

A quiet revolution at work, at play, at home Improved Performance

High noise reduction across all frequencies
No distortion of sound
Blocks harmful noise but allows speech and other useful sounds to be heard
Greater Comfort
Lightweight (less than 2 ounces)
Adjustable head band
Comfortable for extended use
Increased Safety
High speech intelligibility
Hear shouts or warning signals
No need to remove hearing protection to have a conversation
Convenient
Folds for easy storage in shirt pocket
or
Drop around the neck while not in use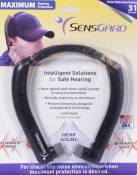 Сергей
Date Added: Tuesday 22 December, 2015
Не для использования в помещении тира. для открытого стрельбища нормально.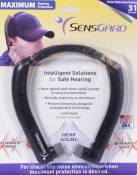 Phill B
Date Added: Friday 07 March, 2014
A fantastic product. I have been sold on my Dillon muffs for years but have to say, the Zem's are a step up, very light and comfortable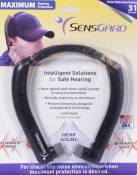 Dave Bodel
Date Added: Wednesday 15 August, 2012
Have the previous Zem and this is much superior. Still as light as before but with better protection. Easy to wear all day when RO at practical pistol competitions and also when shooting full bore rifles. Would reccomend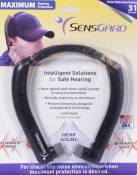 Joseph Andrew Baloja
Date Added: Wednesday 07 March, 2012
Very light & compact. Better than headsets. I'll recommend this product to my friends.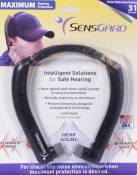 Lior Bar-On
Date Added: Wednesday 15 February, 2012
An unusually good product. Lightweight, compatible with hats and glasses, reduces shooting reports but allows you to converse with others during shooting, sufficiently unintrusive to wear throughout a match, no batteries required. Recommended.
SensGard ZEM Hearing Protection Model SG 31
Double-Alpha Academy BV
Elzenweg 33b, 5144MB, Waalwijk
The Netherlands
Phone: +31 (0)416 660 464
Fax: +31 (0)416 392 040
E-mail: daa(at)doublealpha.biz