ZEM Hearing Protection Device
ZEM Hearing Protection Device
Reviews:
(Current Reviews:

3

)
Lets you hear what you need to hear. Protects you from what you don't.



Enter the ZemZone where loud damaging noise is suppressed yet you can hear the conversation of others around you. You will improve your concentration, be more productive and feel better at the end of the day. The ZemZone. It's the safe sound world for your ears.

A quiet revolution at work, at play, at home Improved Performance


High noise reduction across all frequencies
No distortion of sound
Blocks harmful noise but allows speech and other useful sounds to be heard
Greater Comfort
Lightweight (less than 2 ounces)
Adjustable head band
Comfortable for extended use
Increased Safety
High speech intelligibility
Hear shouts or warning signals
No need to remove hearing protection to have a conversation
Convenient
Folds for easy storage in shirt pocket
     or
Drop around the neck while not in use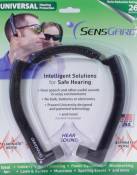 Charles Stellini
Date Added: Friday 18 May, 2012
Tried these out at the range and i was impressed, great proction and very lite, great item.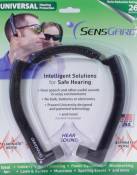 Michele Balduzzi
Date Added: Thursday 22 October, 2009
Leggeri e funzionali.Prestazioni elevate. Consigliati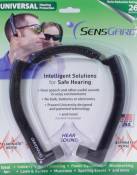 ATHANASIOS ATHANASIOU
Date Added: Thursday 15 October, 2009
Very fast service, good communication skils and for sure..a smart 'tool' for the sport ! Nasos Athanasiou, Athens
ZEM Hearing Protection Device
Double-Alpha Academy BV
Elzenweg 33b, 5144MB, Waalwijk
The Netherlands
Phone: +31 (0)416 660 464
Fax: +31 (0)416 392 040
E-mail: daa(at)doublealpha.biz