Timer Builder
Timer Builder
Reviews:
(Current Reviews:

6

)
This Builder requires a Shot Timer and at least 2 Timer accessories to be activated.
Our "BUILDER" tool is an online "Custom Bundle" creation tool, which allows you to create a bundle of products to benefit from available discounts.
Our Timer Builder is bundle designed to allow you to add a Shot Timer of your choice and Timer accessories together in a single place.
No longer are you restricted to choosing from pre-defined packages to take advantage of the savings offered on these items.
As you build your Timer Bundle, the full price of the items chosen is displayed, as well as the discounted price you will be paying.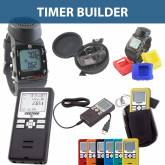 Eduardo Dressler
Date Added: Tuesday 19 March, 2019
Good product, fast shipping, great choice. IPSC brasilian shooter.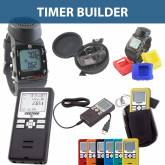 Pierre Valiquette
Date Added: Thursday 14 March, 2019
Thanks for the quick turnaround. Bought the CED7000 which works as advertised. Used it at home for dry fire exercise and at the range for some IPSC training. Nice and compact. Thanks.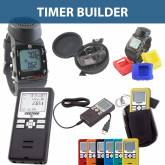 John H
Date Added: Tuesday 21 August, 2018
Great product. I love that you can set all of your par times for running stages for different Qual courses.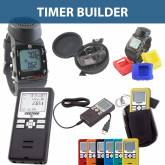 Brett Preston
Date Added: Sunday 17 June, 2018
I Bought The CED7000 Timer,Under The Timer Builder Option, I Had Great Service and The Product Got Here In Good Condition And In Less Than Two Weeks.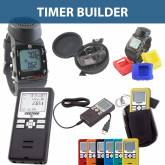 Paul
Date Added: Sunday 18 February, 2018
After buying the shotmaxx2 I was a little disappointed when using it on the range (50 meter x 5 concreet cellar) as it counted much more shots then shot. Even after covering the micro and setting the settings on less sensitive it counted not correct. It works very good for dry training as the micro is very sensitive. Perhaps on open ranges with no echo's it will work correctly? So I had to search for another solution, and DAA had one. With the timer builder I bought the CED7000 as it was already used by another shooter on the range and this one works perfect. Easy to use as range officer. Battery has to be charged after 5 sessions of approx. 2 hours continuous work. Cover is necessary as well as the screen protector to have a good protection and to keep the CED in a perfect state. I use the long strap around my neck to prevent it from falling on the ground, and the strap has enough length to enable a free use of the timer. This is by fare one of the best timers available....
Timer Builder
Double-Alpha Academy BV
Elzenweg 33b, 5144MB, Waalwijk
The Netherlands
Phone: +31 (0)416 660 464
Fax: +31 (0)416 392 040
E-mail: daa(at)doublealpha.biz