IPSCore - IPSC / USPSA Scoring Application
IPSCore - IPSC / USPSA Scoring Application
Reviews:
(Current Reviews:

12

)
IPSC has changed its name to IPSCore Pro. Get your copy now for only $19.99 / €15.99. Customers who purchased IPSCore V.1.3 should not purchase IPSCore Pro.

This is, as you have probably guessed, a scoring program for IPSC and USPSA. But trust us when we say it is light-years ahead of anything else out there! The iPhone interface is just so cool and easy to use, and we put it to good use in this applications. You can create stages and matches in seconds, score shooters, remove shooters, deactivate stages or shooters.

Of course it takes into account Power Factors, Categories and Divisions as well. You can view stages results per division, and even see a verify list per shooter. Also - with a click of a button you can email all the results to any email address, either using your phone or WiFi connection. You will want one of these!

Features:
- Virtually unlimited match, stage and shooter storage space
- Auto Complete: need to enter 24 A's? tap on "Auto Complete" and get it done in a sec
- Export results: send match results by email
- Show results: overall and stage results by Division. Tilt the screen right or left for more data!
- Disable/Enable stages and shooters: wonder how you end up without "shooter X or Y"? would you like to see where you end up if you disable stage No.7? simply use the disable/enable selector and view your results
- Verify list. Tilt the screen right or left for more data! - Color marked stages and shooters for ease of scoring

Article in the Caliber Magazine - Click here to download (German).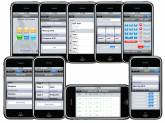 PALETOU René
Date Added: Tuesday 02 February, 2016
Efficace simple et très rapide. Résultats disponibles par mail pour tous les concurrents en deux clics. A recommander,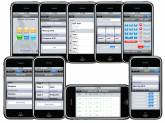 Charlie
Date Added: Wednesday 14 December, 2011
Good for impromptu pick up matches. Simple to use except for dealing with a stage that has multiple strings.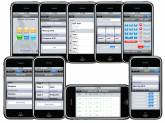 Suzy Soldini
Date Added: Monday 11 April, 2011
Fabulous product! My only minor disappointment is that I'm running it on my iPad and I can't increase the size of the display from the original size designed for the iPhone. Any chance this could be rectified in a later version?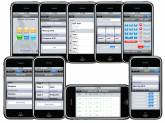 Edward Lee
Date Added: Thursday 24 February, 2011
Awesome product!! DAA has made it again with this fantastic, user-friendly, and fast scoring system. I've tried it for local matches and it runs fantastic, you can even email results to your peers in seconds!! I couldn't think of anything better, definitely a must have. Also besides being a great software, is backed up by double-alpha's awesome customer service! The best, 11 out of 10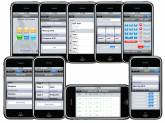 Per Bressendorff
Date Added: Thursday 06 January, 2011
Regarding sync. with other scoring programs: There are quite a few scoring programs out there. Don't just do a sync with one single one. Define a sync interface for other developers to use as well. You can write the sync for those you find interesting and other can then develop sync for your program as well.
IPSCore - IPSC / USPSA Scoring Application
Double-Alpha Academy BV
Elzenweg 33b, 5144MB, Waalwijk
The Netherlands
Phone: +31 (0)416 660 464
Fax: +31 (0)416 392 040
E-mail: daa(at)doublealpha.biz