DAA Self-Setting Steel Plates
DAA Self-Setting Steel Plates
Reviews:
(Current Reviews:

5

)
The DAA Self setting Steel Plates are made from 500 Brinell steel, and are 10mm thick, making them extremely durable and long lasting. These steel targets are rated for any pistol ammo, but are not designed to be used with Hi-Powered rifle ammo!

The DAA Self setting Steel Plates are professionally designed and assembled, with top quality welds, assuring reliable performance over time. The lower section of the target includes a sturdy deflection shield to protect the base and hinge area, and is pre-drilled with mounting holes to allow for attachment to floor or stand.

These targets are available in two configurations, a square 150x150mm or a round 200mm plate, complying with the legal IPSC plate dimensions.

Two powerful springs are calibrated just right to allow the energy of the bullet to rotate the plate down, and then quickly and smoothly lift the plate back up into its upright position, making these the perfect training targets! No more wasting time picking up steel or taping targets. With a few of these plates you can ensure that your time on the range in spent shooting, not setting up targets!

The springs can easily be removed, making this plate suitable for competition use as well.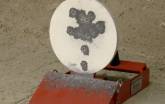 Jean-René Dulau
Date Added: Wednesday 21 September, 2016
Bon produit, très amusant et agréable à utiliser. Le disque-cible très solide et ne se dégrade pas, même avec des munitions puissantes.J'ai changé le clip par un boulon et le disque ne se coince plus. Une suggestion d'amélioration : remplacer le fer plat de rotation par un rondin.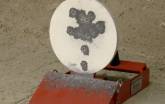 Frank Rodyns
Date Added: Tuesday 24 May, 2016
We have 5 of these plates now on the shooting range.. great stuff and lots of fun.. :-)) Good quality too !!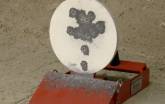 Sjoerd Minheere
Date Added: Saturday 28 March, 2015
We use two of these steel plates on our range to practice. It is super fun to use and a very good and time saving target for training.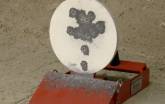 Heikki Koivisto
Date Added: Saturday 28 March, 2015
Great product ! It really improve my plate-shooting skills. Self-setting feature especially saves time for long walking distances. It also helps keeping concentration to repeat shooting techniques.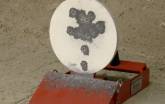 Bosko
Date Added: Friday 20 June, 2014
Great product, saves a lot of time! There is only a small weak point - the 2 clips of the axle are a little bit exposed. It happens that the clips gets a hit and gets twisted and stuck the rotation of the axle.
DAA Self-Setting Steel Plates
Double-Alpha Academy BV
Elzenweg 33b, 5144MB, Waalwijk
The Netherlands
Phone: +31 (0)416 660 464
Fax: +31 (0)416 392 040
E-mail: daa(at)doublealpha.biz