DAA IPSC Summer Pants
DAA IPSC Summer Pants
Reviews:
(Current Reviews:

5

)
The DAA IPSC Competition Summer Pant is constructed of a Super-Rabex type material, 80% Nylon and 20% Spandex, combining a durable thin outer with a stretch-woven inner. These pants are designed from the-ground-up specifically for IPSC Shooting in warmer weather.

They offer enlarged belt loops, zippered pockets, flexible stretch material for a wide range of motion, a custom magazine pocket, gusseted zippered cuffs and more.

The side and rear pockets close with a quality zipper to ensure they do not interfere with your gun or holster as you move or draw. Extra pockets down the side of the legs provide space for holding equipment sheets, stickers or other necessary items. A custom narrow pocket on the left side is perfect for holding that extra magazine or bottle of Progrip as you walk onto the stage.

As with many extreme performance pants, the DAA IPSC Pants offers gusseted zippered cuffs, which allow adjustment to the leg fit. Hand or machine washable in cold to warm water (30deg).

The perfect pant for your warm weather shooting!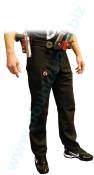 ANTENOR PINHEIRO BORGES JUNIOR
Date Added: Sunday 20 May, 2018
The products came in good order, good style. I´m happy for purchase them.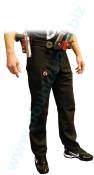 Andreas Mitschke
Date Added: Thursday 13 March, 2014
Great Product... very comfortable Pants with nice Details... pocket for Mag, Knife etc... excellent fit... free movement possible.. very well made... i love to wear it..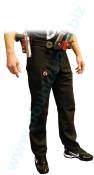 rolland
Date Added: Thursday 05 July, 2012
PANTALON BIEN CONCU - TAILLE US OK - DEVRAIT EXISTER EN COULEURS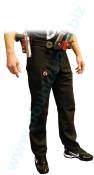 Malcolm Dowding
Date Added: Tuesday 26 June, 2012
Hi Having used various types of jeans and combat trousers over the year for shooting , I thought I'd buy some proper one's. I know have a pair of Summer and Winter DAA trousers and they are excellent . The summer one's are quite stretchy , so needed to be taken in a bit , but wear well , feel very comfortable and have enough pockets for bits and pieces. The winter one's were worn for an outdoor match and performed well . Combined with a DAA printed shirt , belt and holster kit I've had for a couple of years , I look 'the business' , and it all seems to be making me go a bit faster too !! These are well worth the cost. Thanks Saul and Eli malcolm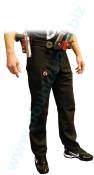 John Keppel
Date Added: Tuesday 11 October, 2011
I think it's a very nice pants which are very light touch. Unfortunately, I have short legs and the legs are a little too long. I look forward to the shorts version.
DAA IPSC Summer Pants
Double-Alpha Academy BV
Elzenweg 33b, 5144MB, Waalwijk
The Netherlands
Phone: +31 (0)416 660 464
Fax: +31 (0)416 392 040
E-mail: daa(at)doublealpha.biz
Also available in Combo(s)