DAA IPSC Winter Pants
DAA IPSC Winter Pants
Reviews:
(Current Reviews:

3

)
The DAA IPSC Competition Winter Pant is constructed of a soft-shell type material, 100% Polyester, combining a durable outer with a stretch-woven inner lining, for increased comfort and insulation. These pants are designed from the-ground-up specifically for IPSC Shooting in colder weather.

They offer sturdy belt loops, zippered pockets, flexible stretch material for a wide range of motion, a custom magazine pocket, gusseted zippered cuffs and more.

The side and rear pockets close with a quality zipper to ensure they do not interfere with your gun or holster as you move or draw. Extra pockets down the side of the legs provide space for holding equipment sheets, stickers or other necessary items. A custom narrow pocket on the left side is perfect for holding that extra magazine or bottle of Progrip as you walk onto the stage.

As with many extreme performance pants, the DAA IPSC Pants offers gusseted zippered cuffs, which allow adjustment to the leg fit. Hand or machine washable in cold to warm water (30deg).

The perfect pant for your cold weather shooting!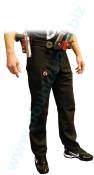 Doros
Date Added: Thursday 14 January, 2016
I used the pants in very cold weather and eaven in heavy rain. They were perfect warm! There are a realy good choice!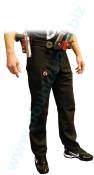 Flemming, SSIN DK
Date Added: Monday 31 December, 2012
Great pants, "very warm" in the winter days at the range and perfect for IPSC as they are so flexible. You can not live without (after trying them) when you are shooting in winter time in DK ;o) Eli recommended them and I am very pleased for the recommendation!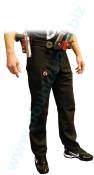 Lars P
Date Added: Wednesday 22 February, 2012
Nice pants, can be used for any outdoor activity winter time. When I ordered I just looked at my jeans size and ordered same size. I will soon order the summer pants, wishing I ordered them at the same time - saving some money.
DAA IPSC Winter Pants
Double-Alpha Academy BV
Elzenweg 33b, 5144MB, Waalwijk
The Netherlands
Phone: +31 (0)416 660 464
Fax: +31 (0)416 392 040
E-mail: daa(at)doublealpha.biz
Also available in Combo(s)