Combo: 50x IPSC Classic Targets and DAA Target Bag
Combo: 50x IPSC Classic Targets and DAA Target Bag
Reviews:
(Current Reviews:

23

)
Take advantage of this great Combo and save 10%:

50x IPSC Classic Targets
1x IPSC Classic Target Bag

DAA IPSC Classic Target Bag
This new bag is an answer to a problem many shooters are familiar with - targets rolling around all over the car! That, and not having a free hand to carry the targets, along with your range bag, ammo and other necessary gear. If you need to transport your own targets to the range - you will find this new bag a "must have" item!

Pack of 50 IPSC Classic Targets
A pack of 50 pieces, top quality, and IPSC legal cardboard targets, with well market score lines and firm wafer structure. These targets will take more hits than most, before needing to be replaced! The back side of the targets are white, which make them perfect to use as hard cover or No-Shoot targets.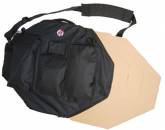 DAA Target Bag, Classic (IPSC) target
Miguel Frade
Date Added: Monday 21 May, 2018
Great product. I pack everything I need for seting the targets for training.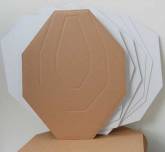 IPSC Cardboard Targets White Back - 50 Pack
Tony Cole
Date Added: Sunday 13 May, 2018
Good quality targets that take a lot of hits, great product.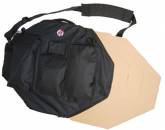 DAA Target Bag, Classic (IPSC) target
oscarperezleon@gmail.com
Date Added: Tuesday 13 March, 2018
Excelente producto y de buena calidad, muy practico, totalmente recomendable.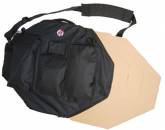 DAA Target Bag, Classic (IPSC) target
gianni
Date Added: Saturday 09 December, 2017
Ottimo: è il terzo che prendo (per dei colleghi). Non costa molto e oltre alle carte ha tre utili tasche per inserire la cucitrice, i punti e i nastri per tappare.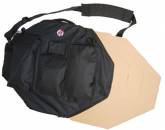 DAA Target Bag, Classic (IPSC) target
John T.
Date Added: Monday 03 July, 2017
Useful product, frees up space in range bag and also helps you organize so you know you have everything for IPSC shooting. Would give it full marks except as other reviewers commented it could be just a big larger to make sliding in targets easier. I would add maybe even using a wider and stretchable fabric on the edges that the zips are sewed to so that more or fewer targets can use carried snugly but still easier to load into the bag. An additional pocket for timer would be good too.
Combo: 50x IPSC Classic Targets and DAA Target Bag
Double-Alpha Academy BV
Elzenweg 33b, 5144MB, Waalwijk
The Netherlands
Phone: +31 (0)416 660 464
Fax: +31 (0)416 392 040
E-mail: daa(at)doublealpha.biz