Prices shown in USD | All items shipped from PA, USA
Combo: 4x Race Master Pouch and DAA Magnet
Combo: 4x Race Master Pouch and DAA Magnet
Reviews:
(Current Reviews:

46

)
Take advantage of this great Combo offer:
4 DAA Race Master Pouches
1 DAA Magnet to fit on the Race Master Holster
Save over 5%!

Now you can order your Race Master Aluminium mag pouches already pre-fitted with our Super-Strong pick-up magnet already fitted for you. We attach the magnet directly to the pouch body, using an M5 screw threaded into the front side wall of the pouch body. These magnets are now available separately as well, so you can add them yourself if you have already purchased your RM pouches. you will need to thread that front hole yourself!
Note: Will not fit Large Frame Glock (eg. G20/21) or .45 HK magazines
The Race Master Pouches will only fit 1.5" belt systems (will not fit Safariland 1.75" belts).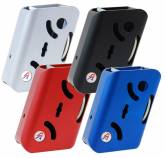 Race Master Magazine Pouch
Roman Hruska
Date Added: Sunday 23 September, 2018
always 100% satisfied with DAA product ! those pouches are great and work just perfect.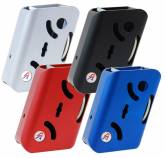 Race Master Magazine Pouch
James Smith
Date Added: Wednesday 06 June, 2018
Great magazine pouches! The best I have found out there. Super adjustable. A bit expensive, but made from aluminum so built to last. The screws that mount them to the belt leave something to be desired, they are easily stripped.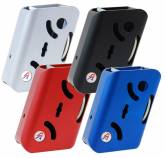 Race Master Magazine Pouch
Ben Whitmire
Date Added: Friday 26 January, 2018
This is hands down the best magazine pouch out there. This can be adjusted to any position you can imagine. Extremely sturdy with easy mag removal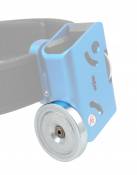 DAA Magnet with M5 screw for Alpha-X / Race Master pouch
NATHANIEL GRAY
Date Added: Friday 12 January, 2018
Very strong and a perfect fit for the race master mag pouches!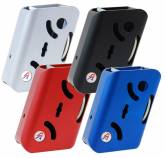 Race Master Magazine Pouch
Hamid Butt
Date Added: Friday 22 December, 2017
These are the best magazine pouch ever made available in the market. I just love them & they feel great .
Combo: 4x Race Master Pouch and DAA Magnet
Alpha Dynamics USA
2908 Betz Court, Orefield, PA 18069

Phone: (888) 628-3233 or (610) 366-9752
Fax: (610) 366-9680
E-mail: sales@doublealpha.biz