Arredondo +3 Base Pads
Arredondo +3 Base Pads
Reviews:
(Current Reviews:

6

)
These base pads will increase the capacity of your magazines by at least 2 rounds, and in most cases by 3. The base pads includes the inner plate to ensure positive lock up and prevent the follower from sticking under the mag-tube ribs.

Specify gun type and caliber when ordering.
Available for 1911 hi cap guns only.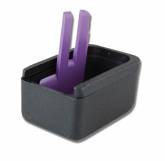 Ali
Date Added: Friday 15 April, 2016
Its fit my para18 ... Very nice item ... But the magwell need some modavie...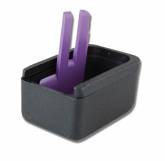 Matt
Date Added: Saturday 28 March, 2015
I used these on my Para mags. Was a nice addition to the round count. Easy to install and hold up well in the dirt, dust, sand of the range. A good investment.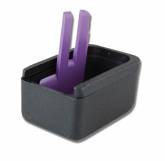 Aho
Date Added: Monday 08 September, 2014
It did add 3 more for the sti 140mm. Gotta buy more for the other mags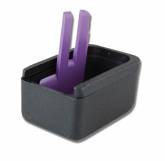 Bruno Grasso
Date Added: Saturday 07 September, 2013
A really nice basepad for Open mid-cap magazines. The first batch cracked after 3 years of continuous use, so it was time for a new DAA order...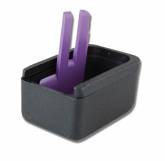 Peter
Date Added: Tuesday 08 January, 2013
Einwandfrei die Teile. In STI Mags passt nur eine mehr rein. Die zweite muss gequält werden.
Arredondo +3 Base Pads
Double-Alpha Academy BV
Elzenweg 33b, 5144MB, Waalwijk
The Netherlands
Phone: +31 (0)416 660 464
Fax: +31 (0)416 392 040
E-mail: daa(at)doublealpha.biz
Also available in Combo(s)