Arredondo 10 Coil Magazine Spring
Arredondo 10 Coil Magazine Spring
Reviews:
(Current Reviews:

5

)
The best possible spring to use in your magazines, custom made by Wolff springs for Arredondo design. This spring is longer and stronger than the originals supplied with most magazines. It is designed specifically with +3 base pads in mind. Will clip on to Arredondo followers, but can be easily fitted to work with most other followers as well.
Will outlast any other spring you have ever used!

Specify gun type and caliber when ordering.
Available for 1911 hi cap guns only.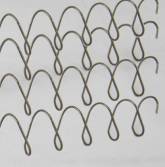 Peter Davis
Date Added: Thursday 07 May, 2015
Quick deliverance from DAA as all ways .. When this spring is to be used with the Arredondo 9mm teflon follower (can not fit any other spring)it is necessary to use the Arredondo spacer aswell. The spring is to wide, front to back to be used with an STI spacer or the metal ones in a STI 140 mm 9mm magazine. Cheers!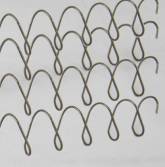 Tane Kuitunen
Date Added: Monday 24 March, 2014
They dont go in without modification to the teflon follower-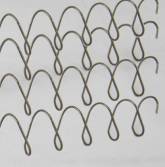 Joseph Daniel
Date Added: Saturday 23 November, 2013
I bought these for the 140mm SPS mags, it didn't go all the way up, so the last round is a bit loose anyway it's a lot better than the orginal SPS springs that weakens every time i use it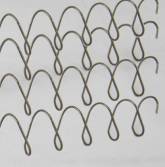 malcolm hyde
Date Added: Tuesday 10 April, 2012
These springs and followers transformed other wise useless SPS magazines into something i can now call reliable. Thanks. I hppe you soon stock springs for 170mm mags...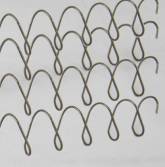 Themis Aronis
Date Added: Friday 01 October, 2010
Hey You ..... TOOK MY HANDS IN THESE SPRING A. .. AGADEMY and placed BE WORKED ON THE MAGAZINE 0,40 mm STI ... working perfectly ... Thank you Saul for me to suggest ...!!!!
Arredondo 10 Coil Magazine Spring
Double-Alpha Academy BV
Elzenweg 33b, 5144MB, Waalwijk
The Netherlands
Phone: +31 (0)416 660 464
Fax: +31 (0)416 392 040
E-mail: daa(at)doublealpha.biz
Also available in Combo(s)