Read What Others Are Saying
Tuesday 07 July, 2020
Tommy Fremner
DAA 1911 G10 Grips, Red
Hi, I bought these grips for 1911. They are very nice and have a nice feel of G10. I'm really happy with the purchase.
Tuesday 07 July, 2020
Tim Donig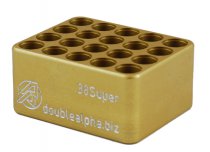 DAA Golden 20-Pocket Gauge
God idea and would be faster to check my rounds. But when tried it first time I realized that the holes are not made equal. In some holes the rounds did fit and in others the barely did not fit. But in my opinion the main purpose should be that a holes a equal. A guy I know bought this several years ago and he has no problems. Maybe Production was changed and now the quality isn't as good as it was. I had to send it back. I would have liked to be able to use it
Sunday 05 July, 2020
Randy Sneed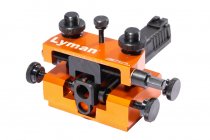 Lyman AccuSight - Pistol Sight Installation Tool
Excellent tool, I have removed and replaced front and rear sights on Classic P series SigSauer, XD, 1911, Canik, S&W etc. The XD took a lot of pressure but did not strain or damage the AccuSight tool. I would highly recommend it.
Friday 03 July, 2020
James Johns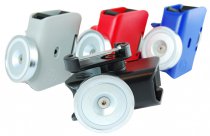 DAA Racer Pouch with Magnet
Crazy strong magnet! I didn't expect the magnet to be so strong. Literally I lifted a 35 pound dumbbell with it. I think it could probably lift 45-50 pounds. Crazy. Oh and by the way the pouch is very nice also.
Thursday 02 July, 2020
Giovanni Melo
Dillon Ammo Box, 100 rounds
Perfect product for safe storage of the ammunition.
Thursday 02 July, 2020
Giovanni Melo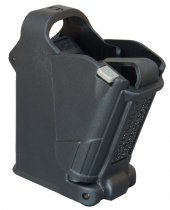 UPLULA Universal Pistol Magazine Loader
Very helpful product, reduces the time loading magazines and your thumb will appreciate it
Wednesday 01 July, 2020
Brian Chadwick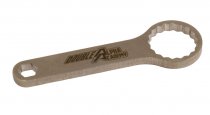 DAA 1" Die, Box-End Wrench
The DAA box wrench is what I needed to protect my dies. I was so frustrated with the Dillon open end wrench rounding off flats on die nuts. If you don't have one..get one, you'll thank me later. Fast friendly service from DAA..every time.
Wednesday 01 July, 2020
ANDRE MERLIER
Talon Strong Medium Backpack
il n'y a rien pour accrocher quelque chose de supplémentaire. Les poches de côté en haut s'ouvrent de travers quand on met quelque chose dedans on ne le voit pas et on a du mal à le ressortir. Les poches de côté du bas sont petites et leur ouverture est gêné par l'implantation des bretelles qui au lieu d'être cousues en dessous le sont à hauteur de ces poches. Je regrette profondément d'avoir acheté ce produit très très en retrait par rapport au modèle précédent
Tuesday 30 June, 2020
Jorgen van Harssel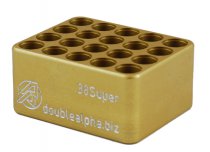 DAA Golden 20-Pocket Gauge
Great product, superb quality and works like a charm
Tuesday 30 June, 2020
Karol Falandys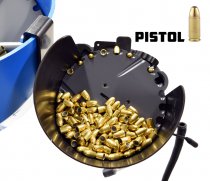 Mr. Bulletfeeder by Double-Alpha - Pistol and Rifle Calibers
I can't imagine producing ammunition without this device.
Tuesday 30 June, 2020
Karol Falandys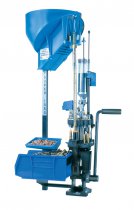 Dillon Super 1050
If someone is serious about producing more ammunition ...
Tuesday 30 June, 2020
Karol Falandys
Mark 7 SWAGESense Sensor
A useful sensor. However, it should be checked from time to time because he likes to unscrew.
Tuesday 30 June, 2020
Karol Falandys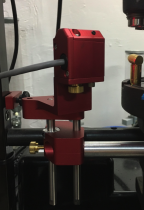 Mark 7 1050 BulletSense Sensor
A badly needed sensor. With it, you can save many scales from deformation caused by a twisted bullet.
Tuesday 30 June, 2020
Karol Falandys
Mark 7 PrimerSens - Low primer Sensor
Rzecz nieodzowna przy zakupie Autodrive do prasy Dillon
Tuesday 30 June, 2020
Karol Falandys

DAA Hi-Capacity Powder Hopper
Ten podajnik jest za krótki i należy go docinać, gdyż się nie mieści.
Tuesday 30 June, 2020
Karol Falandys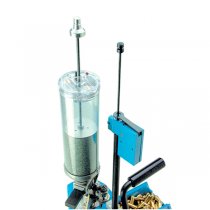 Dillon Low Powder Sensor 550/650/750/1050
Bardzo przydatny czujnik. Polecam dla każdego, kto dużo wytwarza amunicji.
Tuesday 30 June, 2020
guido de Waard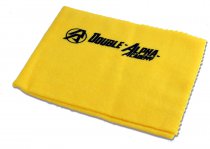 Silicone Cloth
When everybody on the range want to fondle your beautiful new gun with their sticky sweaty fingers, you definitely need these silicon rags!
Monday 29 June, 2020
kristof vansteenhuyse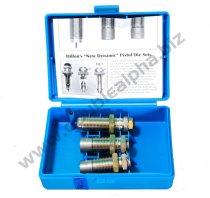 Dillon Carbide Pistol Die Set
38 sp/.357 werken zeer goed . totaal geen probleem mee..
Sunday 28 June, 2020
Calvin Jacobson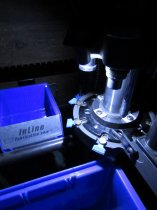 InLine Fabrication LED lighting system for Dillon 1050/1100/CP2000
This light works great. I installed it on my Dillon Super 1050 and it allows me to see the powder in the case. This light will help you to see and take care of a over-charge or under-charged case.
Saturday 27 June, 2020
A. Brouwer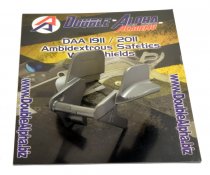 DAA 1911/2011 Ambidextrous Safeties with Shields
Way to bulky. Had to shorten mij extended slide release, the sides are so high that I could not properly grab the serration on the slide. Quality is good.