Read What Others Are Saying
Friday 30 April, 2021
robert l***z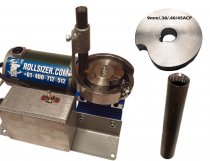 Rollsizer - Complete DC Drive Mini Roll Sizer with Caliber discs and Drop Tube
Got to say this is a nice addition of equipment to my operation for reloading ,
Thursday 29 April, 2021
Bud N***l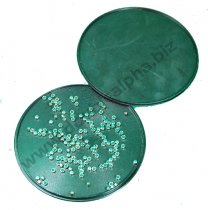 Dillon Primer Flip Tray
Heavy duty tray works well. Was looking for a tray that would last a lifetime and this one fits the bill.
Thursday 29 April, 2021
Robert H***d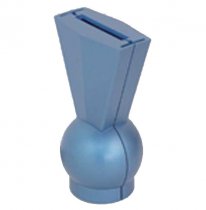 CED M2 Replacement Sensor M2002
Tech and Customer Support at CED has always been outstanding when I had a problem. There has been expert, spot on advise and same day shipping every time.
Thank you
Wednesday 28 April, 2021
Joe C***n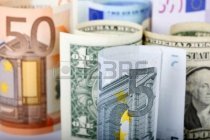 Special Payment
Excellent product ! Very fast shipping ! Great service ! My only wish would be a simple wiring diagram.
Thank you
Joe Claflin
Monday 26 April, 2021
Jorge R***s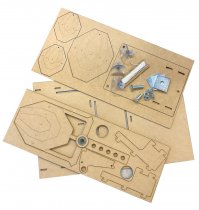 DAA Dry-Fire SWINGER Target Kit
Perfect for dry fire practice increased accuracy and good for training every day!!
Thanks to develop this class of targets
Monday 26 April, 2021
Peter Van D***e
DAA Extra-Short Dillon Powder Bar
These are great. They are easy to adjust and meter really well. I'm waiting for the large bars to become available.
Monday 26 April, 2021
Walter G***r
DAA PRIMAFILL
I've been loading on two Dillon 650s for around 25 years. I quickly decided that I didn't want to use a flip tray and pick-up tubes, so I bought a Frankfort Arsenal Vibra Prime. The VP worked okay, but is pretty flimsy. Several months ago, I bought a Primer Fill. What a great improvement over the VP!! I've loaded around 20k primers now with the Primer Fill. Much sturdier, more efficient design, compared to the Vibra Prime. A friend has loaded over 80k primers on his Primer Fill and has yet to change the battery. I highly recommend the Primer Fill!
Monday 26 April, 2021
Luca V***o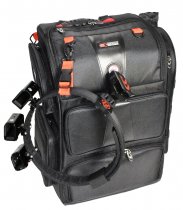 RangePack Pro - IPSC Backpack
Very comfortable, resistant and well-signed bag. Great materials and space for settling your things
Monday 26 April, 2021
Luca V***o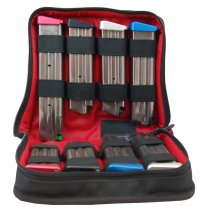 CED/DAA 8- Pack Deluxe Zippered Magazine Storage Case
Very nice, well-defined taste. I find it very useful instead of the loading door in the range pack pro.
Monday 26 April, 2021
Luca V***o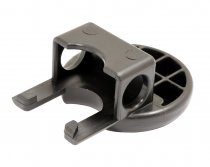 Thigh Pad for Alpha-X / Racer-X Holsters
A very useful Accessory. From further stability to the holster, without being cumbersome
Sunday 25 April, 2021
Paul S***e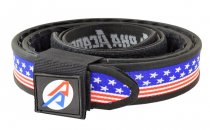 DAA National Flag Belt
Great Belt! Holds my heavy revolver very well and I received many comments on the flag design! Quick delivery too. Thanks for a great product.
Saturday 24 April, 2021
DANIEL W***E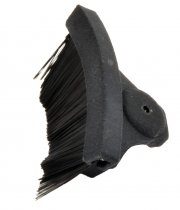 DAA PSP Brush
this works great in helping keep powder from spilling out. It keeps the case steady when advancing to the next station.
Friday 23 April, 2021
Ken T***s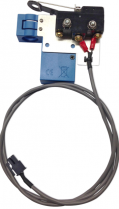 Mark 7 PrimerSens - Low primer Sensor
Great sensor great price ,spring tension is too heavy on micro switch to make it work correctly you have to add weight to top of the primer rod or it will not go off.
Friday 23 April, 2021
Charlton D***u
Race Master/Alpha-X Insert Block Assembly
I love this holster system. When you acquire a new weapon all you need to get is a new insert and not a new holster which is a great cost savings. This is the 3rd insert I've gotten and all have worked perfectly.
Wednesday 21 April, 2021
Jim P***i
Ammo Brass Collector
can't wait to work this baby on some spent brass!!! still to much snow up in the mountains to go shooting
Tuesday 20 April, 2021
Butch A***y

Mini Mr.BulletFeeder - 6-tube Magazine - for pistol calibers
I'd like The bullet feeder I just need he's crimp and seat dieBut everything else is fine I will definitely come back and buy more stuff
Wednesday 21 April, 2021
Alain J***t
Mark 7 Apex 10 Reloading Machine
Small problem with the priming, the factory setting was not great.
Misty from Mark 7 was very attentive, problem quickly resolved with advice from technical support.
Now it runs like clockwork.
Wednesday 21 April, 2021
Alain J***t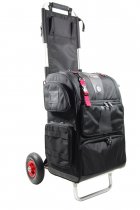 Combo: RangePack Pro and RangeCart Pro
The best purchase I made in shooting accessories
everything fits there and there is still room
Monday 19 April, 2021
Steve S***n
CED Deluxe Quick Patch Tape Gun
For competitive shooters, this is a must have for practice days. Less time resetting your targets means more time shooting.
Monday 19 April, 2021
Speros G***s
DAA Click-Adjustable Powder knob V2
Please look at the picture of the dial, the number's are backwards. Purchased 2 of them last fall and just started reloading for matches this summer and noticed the defect. Called customer support to have them replace and was advised that they will not restock with the corrected ones until they exhaust the current inventory. They want me to pay for return shipping and only give a store credit." I guess they unloaded
2 more."
[DAA Reply]:
Dear Mr. Speros,
In a previous production we had the numbers going the other way. Some customers complained about that. So in the last production, we switched the direction – others, like yourself, complain now that is incorrect. I guess we wont be able to please everyone all of the time. We have already decided that in the next production (which is not being "held back" it is simply not produced yet) we will not engrave any numbering all. we will just mark the + - directions as before and put lines to indicate the clicks. I hope that will keep everyone happy. thank you for your feedback.