Read What Others Are Saying
Friday 24 July, 2020
Ronnie Jeffries
Rig Builder
By far the best way to create your own personal belt setup. Hands down my favorite products I have purchased from AA thus far. Will be putting it through the ringer with my SWAT team, shooting classes I teach, and USPSA matches I shoot in.
Friday 24 July, 2020
Ronnie Jeffries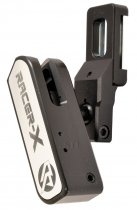 Racer-X Holster
Great product, will recommend to friends who shoot USPSA with me.
Friday 24 July, 2020
Ronnie Jeffries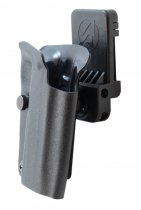 PDR PRO-II
Phenomenal holster, I use for USPSA in the carry optics division. Love how smooth it it, built great.
Friday 24 July, 2020
Dirk Bennett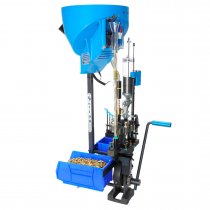 Dillon RL1100 Reloader
top of the line. this press is beyond impressive. When configured with the Mr. Bullet feeder, and the primer pro, you can load 500 rounds in under 30 min. Good instructions for set up: Note: don't miss any steps. This is a technical pc. of equipment. Once set up and adjusted, its a rock star.
Friday 24 July, 2020
Dirk Bennett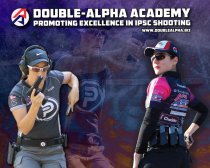 DAA Work Mat
nice mat. it was offered as an appreciation gift after buying a RL1100. Very nice.
Friday 24 July, 2020
Dirk Bennett
DAA PRIMER-PRO Collator
Excellent product. Feeds CCI like a champ. Federal not so much. I was told (but didn't try) Winchester also doesn't feed so well. Instructions are vague on how to address the problem of the unit not picking up and delivering the primers. Trouble shooting refers to this as the unit is "slow". to fix, you need to loosen the screws holding the plates together. I did, very slightly, and it improved the performance on Federal primers. Great product.
Friday 24 July, 2020
Dirk Bennett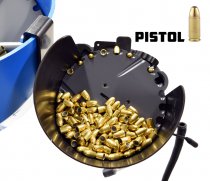 Mr. Bulletfeeder by Double-Alpha - Pistol and Rifle Calibers
excellent product. it does take some knowledge and study to get it set up right - to get 100% reliable bullet flipping and bullet dropping. once you have it right, it works great.
Thursday 23 July, 2020
Joseph Rome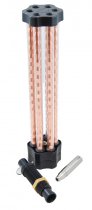 DAA Mini Mr. Bulletfeeder - Pistol
I like the product, it does exactly what it says, with one exception; it does not do a good job of feeding lead coated bullets. Now it may be that the ones I purchased are not very high quality or consistent, but about one round in each feed tube, so 6 times per each magazine, a bullet would get stuck in the die and I would have to pull the magazine off, pull the die and force the bullet back out. I have since tried using plated and it works flawlessly with plated/jacketed bullets.
Thursday 23 July, 2020
Steve Gerot
DAA Magnetic Powder Check
Easy to use and set up. An excellent addition to my progressive reloading setup.
Thursday 23 July, 2020
Alexandre Dolgovykh
DAA Click-Adjustable Powder knob V2
Purchased knob recently, gentlemen who wrote these all 5 stars reviews ? Nobody noticed that version DAA has on picture(and this is exactly what I get from DAA) has reverse order in comparison with video ad, thus if you rotate it to in "+" direction indicated number reduced, and v.v. rotate to "-" numbers increased. Sure we can count clicks, but is there any Quality Control to compare ad with real product? [DAA reply]: the direction of the engraving on the knob was change intentionally, this was not a QC issue. Many users gave feedback it would be more intuitive like this. Seems opinions vary in this regard, as far as the direction of the numbering. The most important is the markings of the arrow direction "+" or "-" which is correct and is unchanged. The plus is the direction to turn to add powder, and the minus is to reduce. Happy reloading!
Wednesday 22 July, 2020
tester tester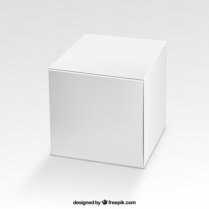 1Test product - not for sale!
Test product - not for sale review Test product - not for sale review Test product - not for sale review [DAA Reply]: Thank you for your review
Tuesday 21 July, 2020
robert barzilla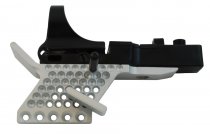 Double-Alpha C-more Mount
Tolerances were spot on. I really like the switchable magnetized extended rest. Looks and feels stable and solid. The only negative is the adjustability on the gas pedal is not so good for me... There are a multitude of positioning choices, but all the way back is still a little too far forward for me. Recommended.
Tuesday 21 July, 2020
Chris Snow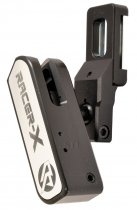 Racer-X Holster
Best holster for the money, had a ghost before this one and the racer- x is definitely a better built holster.
Monday 20 July, 2020
Dustin Potter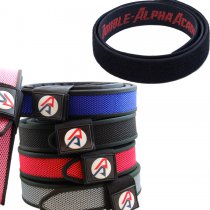 Combo: DAA Premium Belt and an Extra Inner Belt
I just replaced my old belt with the this belt. love how stiff it is. doesn't move at all. I wear the inner belt everyday. great belt.
Monday 20 July, 2020
Dustin Potter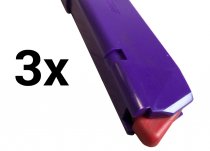 Combo: DAA Dry-Fire Practice Mag, Pack of 3
I like the weight of the magazines. Makes it feel like you have a fully loaded magazine. Great for practicing up loads and down loads with beginners. Great for combat/speed reloads. My magazines for my gun don't get a beating. These are all around great for training.
Monday 20 July, 2020
John Marmorato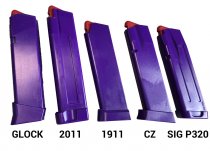 DAA Dry-Fire Practice Magazine
Worked very well initially, then they both started not ejecting or ejecting poorly. I noticed a slight burr on the plastic tab, that was causing them not to work properly. I used a fine small file to smooth out the burr, and they have worked flawlessly since. They definitely feel like a loaded mag and would have given them a five star if it was not for the little hiccup I had with them. It took all of two minutes to fix both of them.
Sunday 19 July, 2020
Cash Tunstall
DAA Click-Adjustable Powder knob V2
Easy install and works great. Will add to all quick change setups.
Sunday 19 July, 2020
Fernando E Motta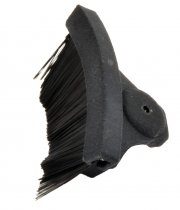 DAA PSP Brush
It works. However the plastic pin keeps breaking I'm on my second and probably the last one.
Sunday 19 July, 2020
Kenneth Segarra Castro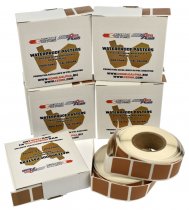 CED/DAA Waterproof Target Pasters
Pasters of excellent quality. Used during a rainy USPSA local event. Held up better than the targets. Thank you.
Sunday 19 July, 2020
Lior Bar-On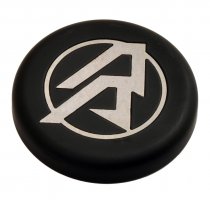 DAA Magnet Cover
A well thought out product that does what it is supposed to really well!