Read What Others Are Saying
Saturday 18 July, 2020
Rick Doerr
DAA Magnetic Powder Check
Had difficulties out of the box. The plunger was not sliding freely in the die body. Fiddled with it for a bit, then emailed for service. Once I did a little trouble shooting they sent out replacement parts promptly and it's working like a charm now. Great peace of mind knowing that I'll get an audible warning for a powder charge that is not correct.
Saturday 18 July, 2020
Arthur Andrikian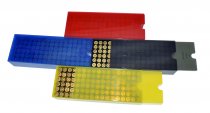 CED Ammo Trays
These boxes look solid at first glance, but there are several flaws. First of all the drawer opens by itself, which is annoying, to remedy this you have to put a rubber band on it. Also, the foam that theoretically allows to block the 9mm ammunition doesn't fit. And this in all the boxes I bought. In short, a purchase that I do not like. I don't think I'll use these boxes at the shooting range, I prefer the more classic ones.
Friday 17 July, 2020
Craig Qualls
DAA Magnetic Powder Check
Love these electronic powder checks. Bought one and liked it so well I bought a second one. Easy to setup and use.
Friday 17 July, 2020
Craig Qualls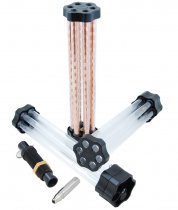 Combo: Mini Mr.BulletFeeder + 2 additional 6-tubes
I have these bullet feeders for 9mm and for 223, they work great. I have the hornady bullet feeders also and the mr bullet feeders work much better.
Friday 17 July, 2020
Dirk Bennett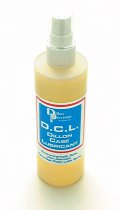 Dillon Case Lube - 8 oz.
works well. easy to apply. low residue. highly recommend
Friday 17 July, 2020
Dirk Bennett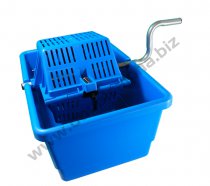 Dillon Small Media Separator CM-500
this unit works well. I wanted the larger, but it wasn't available. very satisfied, and well worth the money.
Friday 17 July, 2020
Dirk Bennett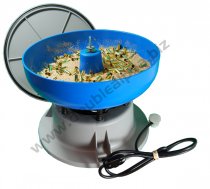 Dillon Large Tumbler, CV2001
this machine works great. Very impressed. Well made.
Thursday 16 July, 2020
David Miller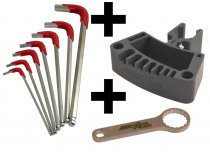 Combo: DAA Reloading Press Tool Holder, Hex Key and 1" Die Wrench
This seems like it's made good and I can see how it's going to save me time from having to search for the hex keys. Took one star off because to mount it, it uses hex key screws. However the set of hex key wrenches you get don't fit the hex key screws to mount it.
Tuesday 14 July, 2020
David Ruzicka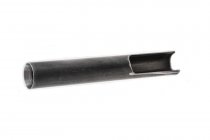 Rollsizer - Drop Tube
Not one to complain but it's just a thin metal tube and I can't help but think a much less expensive solution would be available. If it had been modified or had a special thickness it would seem appropriate for the price.
Tuesday 14 July, 2020
Don Nelson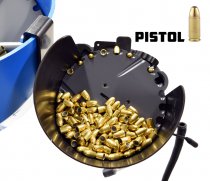 Mr. Bulletfeeder by Double-Alpha - Pistol and Rifle Calibers
My Mr. Bulletfeeder worked out great. I made a separate mount rather than attaching it to the case feeder which made it easier to get at when loading bullets. The little inserts that turn the bullets to feed base down were a little tricky to understand the concept but once you get it you say to yourself oh that's how it works--simple! DAA is a great company, I've purchased several items from them!
Tuesday 14 July, 2020
Larry Blue
DAA Extra-Short Dillon Powder Bar
Works great for pistol now we need a Large for rifle.
Monday 13 July, 2020
Allen Wilson
Alpha-X Holster
As the saying goes, you get what you pay for! And you sure do with this holster set up. Very well made, strong, which you can move to suit your own preference. Comes with its own Allen keys to tighten and lock fixings in place.
Sunday 12 July, 2020
Robert Dennis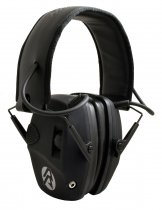 DAA Electronic Hearing Protection EHP27
Love these DAA Electronic Hearing Protection EHP27 They work great. Thanks for a great product. Robert
Sunday 12 July, 2020
David Gerdeman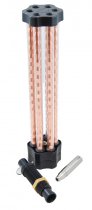 DAA Mini Mr. Bulletfeeder - Pistol
Works flawlessly...Easy setup...Super fast shipping!!
Saturday 11 July, 2020
William Ring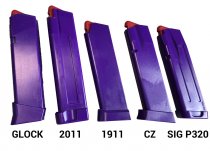 DAA Dry-Fire Practice Magazine
They work great, only con was the first time I did a reload one of the mags partially broke internally so it doesn't always allow me to rack the slide.
Saturday 11 July, 2020
Nick Crapis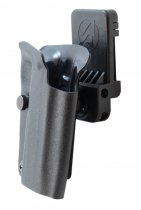 PDR PRO-II
excellent quality, accurate fit, prompt shipping, fits 2 similar EAA Tanfoglio models
Friday 10 July, 2020
Jeff Newman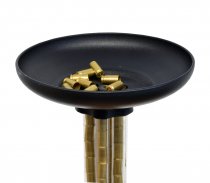 DAA Mini Case Feeder Loader Bowl
This thing works GREAT!!. It also doubles as a stand if flip it upside down.
Thursday 09 July, 2020
Gary Gettler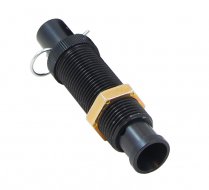 Mr.BulletFeeder by DAA Die Assembly Only
works great drops a bullet every time , the only problem is you run out of supplies to make bullets to fast ...
Wednesday 08 July, 2020
Craig Wilcox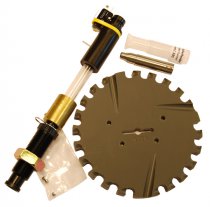 Mr. Bulletfeeder by Double-Alpha Conversion Kit
I can't believe I had (3) 22cal. 55 gr boat tails go in upside down. All Of u know that they are one of the toughest to feed consistently due to being short and basically pointed on both ends. This all happened during the loading of 3000 rnds. Quite impressive! U also know that people only read the one star reviews???? I would have given it a 5 but u wouldn't have read this review of this amazing piece of machinery. Carry On
Tuesday 07 July, 2020
Markus Angermaier
DAA Extra-Short Dillon Powder Bar
Works flawlessly. Now bring out a larger version and everything would be fine.