Rudy Project Optical RX Insert
Rudy Project Optical RX Insert
Reviews:
(Current Reviews:

3

)
A customized optical insert which can be snapped on behind the polycarbonate lenses of the RYDON glasses.

This "easy-in easy-out" system allows users to change their optical inserts from lens to lens in seconds. The frames are lightweight and thin, so as not to add bulk.

Your optometrist must fit your prescription to your RX Inserts.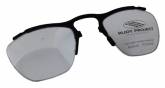 Konstantin Dimitrov
Date Added: Wednesday 04 May, 2016
Extremely good product. Works perfectly with RUDY RYDON shooting glasses. I am shortsighted - my left eye is O.K., but my right eye is -2.0. When I put the RX insert on my RYDON shooting glasses I can see and shoot perfectly well.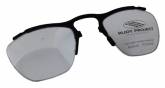 jr midtimbang
Date Added: Sunday 20 May, 2012
how can i order & buy your products?where can i reached ur store im here at philippines im very much interested to buy. tnx hope ull reply asap.,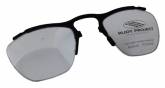 Robert Herron
Date Added: Tuesday 31 May, 2011
Great product really imoroves sight aquasition and reduces instances of dust getting inot eyes when used in conjuction with glasses
Rudy Project Optical RX Insert
Double-Alpha Academy BV
Elzenweg 33b, 5144MB, Waalwijk
The Netherlands
Phone: +31 (0)416 660 464
Fax: +31 (0)416 392 040
E-mail: daa(at)doublealpha.biz