Combo: C-More Sight and Double-Alpha C-More Mount
Combo: C-More Sight and Double-Alpha C-More Mount
Reviews:
(Current Reviews:

10

)
Save 5%
This bundle includes:
1x C-More click switch 6MOA scope.
1x Double-Alpha C-More mount.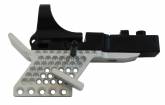 Double-Alpha C-more Mount
Melvyn Redford
Date Added: Monday 29 October, 2018
This is my second mount as the first one I had developed a horizontal crack in the centre of the upright. Given that I only shoot internationally, the pistol has not had thousands of rounds through it. I am, needless to say, disappointed in the product, which I purchased in 2015. Hopefully the new one will last a lot longer. However, the service from Double Alpha has been excellent and I shall continue to be a loyal customer.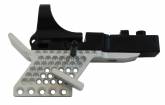 Double-Alpha C-more Mount
augie landres
Date Added: Tuesday 03 July, 2018
I purchased the original double alpha c more scope mount with the adjustable thumb rest several years ago.it looks good and it does everything it is supposed to do. The mount has stayed solidly attached and maintains zero in spite of thousands of rounds of major power ammo.I have since purchased two more of the newer mounts with the adjustable thumb rest and have had no issues with either one.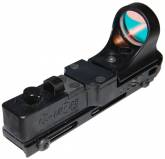 C-More Railway with Click Switch
Mark Derbyshire
Date Added: Tuesday 16 May, 2017
Having first tried a Chinese copy of the Cmore slide ride I found parallax to be a huge problem. Getting hold of a genuine Cmore was difficult until I found them on the DAA web site. This sight side mounted onto a K22 grand power long barrel pistol works very well. I won the first round of the UK championship this year and just placed 3rd in the Northern area Champioship using this set up. Great sight.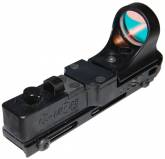 C-More Railway with Click Switch
Сергей
Date Added: Saturday 04 February, 2017
Рекомендую. Отличный прицел. Отличный продавец. Выполнили все мои пожелания по доставке.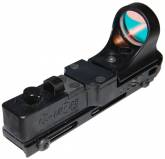 C-More Railway with Click Switch
Dmitry Kolobaev
Date Added: Tuesday 04 October, 2016
Best scope for IPSC I ever used on my Vepr-12. Wide range of mark brightness, slim design allows installation right above ejection window.
Combo: C-More Sight and Double-Alpha C-More Mount
Double-Alpha Academy BV
Elzenweg 33b, 5144MB, Waalwijk
The Netherlands
Phone: +31 (0)416 660 464
Fax: +31 (0)416 392 040
E-mail: daa(at)doublealpha.biz