Prices shown in USD | All items shipped from PA, USA
Race Master Holster "Headless" Tension Screw
Race Master Holster "Headless" Tension Screw
Reviews:
(Current Reviews:

3

)
Some shooters have requested it - so we are happy to oblige.

Here is the new Stainless Steel "Headless" Tension Screw for the Race Master holster (Right hand only!). This screw replaces the original and does away with the larger manual turn tension knob, which a few felt got in the way. This screw allows for adjustment using a flat head screwdriver.

The new screw is 3mm longer on the threaded section, so there is less chance of loosing it, it juts out just a fraction from the holster body in the loose setting.

* If you wish to order a new Race Master Holster, and would prefer this screw instead of the original - we can oblige at no extra cost. just make a note of this when you order your new holster online.

The "Headless" Screw CANNOT be used with Left Hand (LH) Holsters.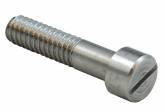 Cesar
Date Added: Monday 29 May, 2017
Excellent product and quality. Received by me in no time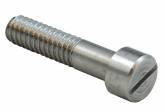 Germain Y.
Date Added: Saturday 26 November, 2011
Very nice screw to have. I don't have to worry about hitting the original screw that come with the holster. You do not need to adjust it all the time anyway. IMO, low profile is better.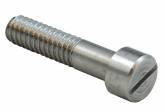 Ed
Date Added: Wednesday 06 April, 2011
I feel the holster should be delivered with this tension screw and the thumb screw should be optional but hey, what do I know. I just like the holster a lot better with screw as it will not become mal-adjusted in handling and the gear bag. Adjustments stay put.
Race Master Holster "Headless" Tension Screw
Alpha Dynamics USA
2908 Betz Court, Orefield, PA 18069

Phone: (888) 628-3233 or (610) 366-9752
Fax: (610) 366-9680
E-mail: sales@doublealpha.biz