Prices shown in USD | All items shipped from PA, USA
DAA Twin Quad Loader
DAA Twin Quad Loader
Reviews:
(Current Reviews:

8

)
The DAA Twin Quad Loader mounts two Quad loaders on one belt attachment, allowing you to carry 8 shells in a compact format, not taking up too much space on your belt. The two Quad Loaders are connected by a sturdy aluminum rail, which enables the shooter to rotate the assembly to any angle, making it possible to position one Quad Loader above the other. This layout is preferred by many, and is not possible to achieve when two separate Quad Loaders are in use.
The DAA Quad Loader is machined from sturdy aluminum and Delrin, creating a tough efficient design that allows you tilt adjustment and quick interchangeability when mounted to our Alpha Rail System Base. (Supplied as standard)
Strong embedded magnets hold the top rounds securely in place, and flexible clamps machined into the lower platform contribute further to the retention. Shake these all you like, and you will not be able to dislodge the shells! But grip them in your hand and pull outwards – and they pop out with practically no resistance.
Adjusting for various shell lengths can be done on the fly, without removing your rig, and without any tools. Simply turn the large tension wheel and the upper support slides up and down the rail to match your shell length.
Colored laser-cut insert plates decorate the upper and lower supports and are available in several colors.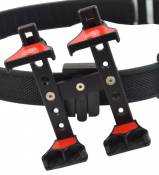 Dan
Date Added: Thursday 21 March, 2019
Funktion well but a little annoying that you can not turn it completly straight . Always a little twisted.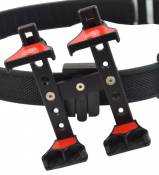 Eric
Date Added: Tuesday 27 November, 2018
I bought the twin quad loader along with a bunch of other gear from DAA the products are great. The quad loader works well very sturdy holds ammo with just the right tension. My only complaint is i wish they made a triple quad loader. But it's great and hasn't failed me yet.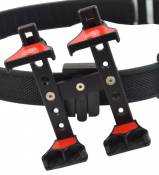 John Riggs
Date Added: Wednesday 14 February, 2018
The DAA Twin Quad Loader is exactly the right tool for the job. Easily positioned to any angle which makes for faster reloads. A great product from Double Alpha Academy.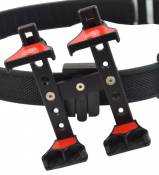 Ben Whitmire
Date Added: Friday 26 January, 2018
The adjustment on these are endless. Just a turn of a knob and you can adjust for longer or shorter shells. I have a couple of these and 1 single quad loader on my current setup for 3gun. They also come with the daa rail system which is amazing and makes changing stages and even going from 3gun to uspsa with ease. Great product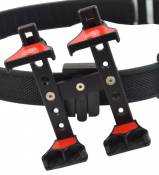 Jorn
Date Added: Tuesday 02 January, 2018
I have tested a few quad loaders, but DAA's is the best one for me. I like the ability to quickly adjust for different length cartridges. Again it is a product that works very well and one can feel and see that it was designed by active shooters and not just product engineers.
DAA Twin Quad Loader
Alpha Dynamics USA
2908 Betz Court, Orefield, PA 18069

Phone: (888) 628-3233 or (610) 366-9752
Fax: (610) 366-9680
E-mail: sales@doublealpha.biz