Arredondo Mag Performance Pack
Arredondo Mag Performance Pack
Reviews:
(Current Reviews:

19

)
Includes follower, spring, base pad and inner plate. Will increase the capacity of your magazine by up to three extra rounds. And without reducing reliability in anyway. The specially designed follower requires less space, and the spring compresses smaller than any other. This pack is the perfect way to upgrade your magazines and give you the competitive edge.

Specify gun type and caliber when ordering.
Available for 1911 hi cap guns only.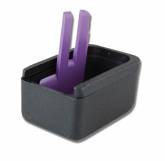 Arredondo +3 Base Pads
Ali
Date Added: Friday 15 April, 2016
Its fit my para18 ... Very nice item ... But the magwell need some modavie...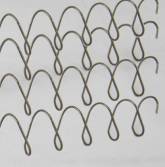 Arredondo 10 Coil Magazine Spring
Peter Davis
Date Added: Thursday 07 May, 2015
Quick deliverance from DAA as all ways .. When this spring is to be used with the Arredondo 9mm teflon follower (can not fit any other spring)it is necessary to use the Arredondo spacer aswell. The spring is to wide, front to back to be used with an STI spacer or the metal ones in a STI 140 mm 9mm magazine. Cheers!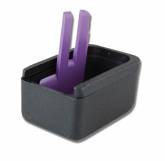 Arredondo +3 Base Pads
Matt
Date Added: Saturday 28 March, 2015
I used these on my Para mags. Was a nice addition to the round count. Easy to install and hold up well in the dirt, dust, sand of the range. A good investment.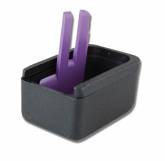 Arredondo +3 Base Pads
Aho
Date Added: Monday 08 September, 2014
It did add 3 more for the sti 140mm. Gotta buy more for the other mags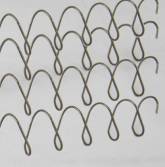 Arredondo 10 Coil Magazine Spring
Tane Kuitunen
Date Added: Monday 24 March, 2014
They dont go in without modification to the teflon follower-
Arredondo Mag Performance Pack
Double-Alpha Academy BV
Elzenweg 33b, 5144MB, Waalwijk
The Netherlands
Phone: +31 (0)416 660 464
Fax: +31 (0)416 392 040
E-mail: daa(at)doublealpha.biz