Thinking Practical Shooting
Thinking Practical Shooting
Reviews:
(Current Reviews:

9

)
In this, his second book, Saul shares with his readers 20 years of competition experience and know-how. His unique background, first as an Olympic rifle shooter and then as a Practical shooting competitor, gives him a profound understanding of the key elements required to excel under the pressure of competition.

Topics include:
The basic elements of IPSC
Accuracy and recoil control
Understanding IPSC scoring
The mental process of performance
The champion's attitude
Visualization techniques
Mental games played
Goal setting and training programs
The shooting diary
Match preparation
Physical training for IPSC
Match day nutrition
Preparing your gear for competition
Stage Tactics and match tactics

Each topic contains detailed insights into the attitudes and techniques critical to success. Each drill is explained in depth - how to shoot, what you learn and how to keep track of your progress and learning curve.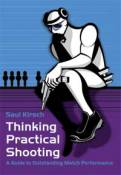 Alessandro Rosa
Date Added: Monday 01 January, 2018
This is by far THE BEST book I have read on the subject. I\'ve been really inspired from it. I\'ve read it only once but I\'m quite sure that a full comprehension needs more work! It\'s amazing how much stuff is involved in being competitive in IPSC which I didn\'t even considered until I read this book!! Thank You very much Saul for sharing all this stuff with us!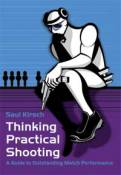 Sander
Date Added: Sunday 01 October, 2017
Great book! Read it using a marker. Should had bought it way sooner.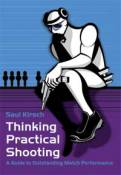 Alexey Solovyov
Date Added: Wednesday 23 August, 2017
Хорошая книга для соревнующихся спортсменов, тут вы найдете освещение вопросов психологической подготовки, тактики и стратегии как прохождения отдельных упражненений так и всего соревнования в целом.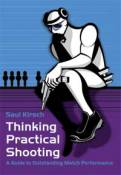 Clive Brockdorff
Date Added: Monday 15 April, 2013
A great read which covers a vital aspect which is often overlooked - the "mental game". Written in simple, clear language, this is an essential addition to any IPSC shooter's library.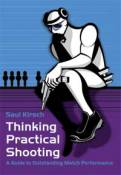 Jason
Date Added: Saturday 17 September, 2011
After having read this book, I finally realised how complex IPSC really is. Saul's book really give's the shooter a chance to structure their approach to the sport. If your starting out in the sport, or even been competiting for a while, this book is a must. After having read it you will come away with a far better understanding of how to prepare, how to compete and how to win. It is by far the best book I have read so far on how to actually deal with the challenges that the sport throws at you.
Thinking Practical Shooting
Double-Alpha Academy BV
Elzenweg 33b, 5144MB, Waalwijk
The Netherlands
Phone: +31 (0)416 660 464
Fax: +31 (0)416 392 040
E-mail: daa(at)doublealpha.biz
Also available in Combo(s)