Contact Us
Prices shown in USD | All items shipped from PA, USA
Mr.Bulletfeeder Dropper set of steel ball bearings
Reviews:
(Current Reviews:

4

)
A replacement set of three steel ball bearings for your bullet dropper die. You need to select the correct size for your caliber:

- 5.56/.223: 6mm ball bearings
- 7.62/.308: 5mm ball bearings
- 9mm/38: 4.5mm ball bearings
- 10mm/0.40: 4.0mm ball bearings
- 0.45: 3.5mm ball bearings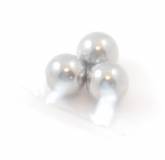 Fabrice66
Date Added: Sunday 04 March, 2018
Je ne sais pas si ces pièces peuvent casser dans l'outil mais au cas où il vaut mieux en avoir en plus vu le prix.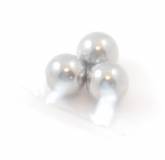 Kurt Steinkleibl
Date Added: Wednesday 29 March, 2017
Ersatzteil ( Kugeln für Mr.Bulletfeeder )schnell geliefert Preis.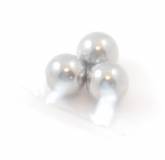 Guillaume BEAUDOIN
Date Added: Tuesday 24 January, 2017
Que dire? Indispensable en cas de perte à toujours avoir dans un tiroir.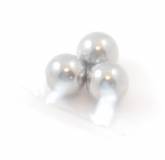 fratini
Date Added: Friday 20 December, 2013
La mia disperazione, le perdo sempre ogni volta che apro il die del Dropper..............................................................
Mr.Bulletfeeder Dropper set of steel ball bearings
Alpha Dynamics USA
2908 Betz Court, Orefield, PA 18069

Phone: (888) 628-3233 or (610) 366-9752
Fax: (610) 366-9680
E-mail: sales(at)doublealpha.biz