Mr. Bulletfeeder - Dropper Assembly
Mr. Bulletfeeder - Dropper Assembly
Reviews:
(Current Reviews:

10

)
The Dropper Assembly is needed for shooters who wish to set up a second tool-head in the same caliber, and wish to quickly transition from, say, 9mm to .38super. Or from one 9mm bullet to another. A change is needed to the collator parts, and if a 2nd tool-head is to be used on the progressive reloader, it is quicker and easier to leave an adjusted Mr.Bulletfeeder dropper on each tool-head. This allows for quick swapovers, without the need to calibrate or adjust the dropper. Note that in most cases you will need to purchase an additional Powder Funnel for your second tool-head's powder measure, as our expanding powder funnel is required for troublefree reloading.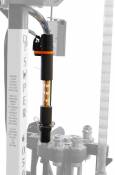 Giuseppe
Date Added: Friday 13 July, 2018
Great item it works really well. Fast shipping and really good contact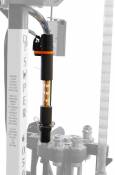 Claudio
Date Added: Sunday 21 January, 2018
Excellent product well build very easy to install and quick set up...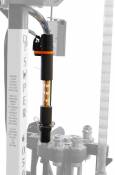 lawrence petrella
Date Added: Wednesday 10 January, 2018
works great just expensive and bullet feeder hard to get set up for flat nose bullets. need to have a dropper system for 44mag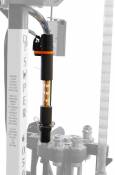 Paolo Zafarana
Date Added: Friday 25 March, 2016
Ottimo. Funziona egregiamente. lo raccomando, specialmente per chi si autocostruisce il collator.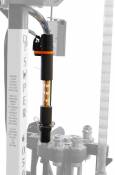 Edward Griffin
Date Added: Monday 18 January, 2016
I run six Mr. Bullet Machines on my Dillon 1050' s. Introduce about 10,000 rounds a day. Once the drops are set up correctly they run flawlessly. I only wish that they would flip the long 220, 240 grain sierra bullets, for my 300 black out rounds. Excellant product will buy more. All the equipment that I have purchased form AA has been great. Great products.
Mr. Bulletfeeder - Dropper Assembly
Double-Alpha Academy BV
Elzenweg 33b, 5144MB, Waalwijk
The Netherlands
Phone: +31 (0)416 660 464
Fax: +31 (0)416 392 040
E-mail: daa(at)doublealpha.biz