Dillon Square Deal 'B'
Dillon Square Deal 'B'
Reviews:
(Current Reviews:

4

)
The Dillon Square Deal 'B' loads only the listed handgun cartridges Automatic Indexing shellplate Auto Powder / Priming Systems Uses special dies Manually fed cases and bullets Typical loading Rate is about 300-500 Rounds per Hour Comes Complete With Factory Adjusted Loading Dies Ready-to-Use, machine set up with proper primer size & shellplate installed.

Lifetime "No-B.S." Warranty.

The Basic machine includes the following:
* 1 machine
* 1 powder measure with large and small powder bars (small installed)
* Small bar throws from 2.1 to 15 grains of powder Large bar throws from 15 to 60 grains of powder
* 1 priming system with large and small priming parts
* 1 early warning buzzer and rod for primer system
* 1 packet of tubes containing: 1 large, 1 small primer pickup tubes, 1 magazine tube, and one primer slide assembly, 1 powder measure failsafe rod assembly with bracket (13355)
* 3 locator buttons
* 1 toolhead
* 1 powder die
* 1 caliber conversion kit
* 1 set of carbide dies (except for 44/40)
* 1 Spent primer cup bracket, screws and cup
* 1 loaded cartridge chute, screws and plastic bin
* 1 written instruction manual

The Square Deal 'B' is only capable of loading the common straight walled pistol cartridges, uses a proprietary drop-in insert style die, and is a great compact reloader.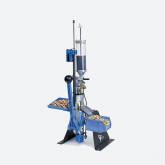 Florent
Date Added: Saturday 19 January, 2019
Très bon produit, livre rapidement. Très bonne communication, merci Saul, et avec beaucoup de sérieux pour ces clients.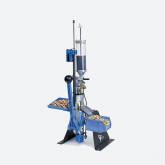 Fabrice chappaz
Date Added: Wednesday 02 May, 2018
Commande traitée très rapidement. Emballage parfait et tarif au top. Je recommande.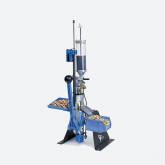 Jean-Luc
Date Added: Wednesday 30 August, 2017
Great tool, easy to install. Need some time to get used to it but after a while (200-300 cartridges), works perfectly. Might not be the best choice if you intend to change calibers but as I only reload 9mm... Fully operational without any additional option (strong mount...). Well packed and quickly sent, no issue. DAA was about 100€ cheaper than the other sites... Well done !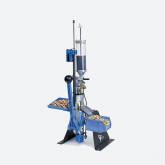 John
Date Added: Sunday 03 January, 2016
Only just starting to work with the SDB from Dillon, but what a mighty fine machine it is. Only downside is that it holds a regular crimp die and larger dies don't fit. However, my local IPSC gunsmith says he can modify a factory crimp die to fit the dillon final station, that would make it a perfect addition. Perhaps even a good item for DAA to supply through there site as an addition to the Square deal B
Dillon Square Deal 'B'
Double-Alpha Academy BV
Elzenweg 33b, 5144MB, Waalwijk
The Netherlands
Phone: +31 (0)416 660 464
Fax: +31 (0)416 392 040
E-mail: daa(at)doublealpha.biz