Dillon 650/1050 Powder Check system
Dillon 650/1050 Powder Check system
Reviews:
(Current Reviews:

3

)
Dillon 650/1050 Powder Check system is a warning system that will alert you with a load beep in case your powder charge is off, either too low or too high.
When calibrated and adjusted on your tool head this simple, clever device will sound an alarm if the level of power in your case is not what it should be. This is immensely helpful in preventing squib loads or accidental double-charges.
A small, relatively inexpensive accessory that can prevent a serious accident leading to destroying your expensive firearm and/or serious injury.
Fits the XL650 and RL1050/Super 1050 machines.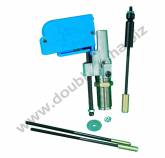 patrick
Date Added: Sunday 06 September, 2015
zeer snelle levering,zoals gewoonlijk !! top service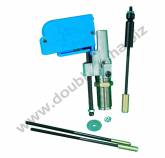 Minor
Date Added: Thursday 12 May, 2011
Great bit of kit,everyone who reloads should have this system. Easy to set up and easier to use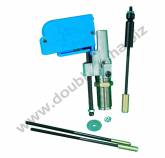 steve
Date Added: Tuesday 28 December, 2010
Very accurate tool, yet easy to set up. Once you have a correct load it really ensures consistency and more important NO EMPTY cases !
Dillon 650/1050 Powder Check system
Double-Alpha Academy BV
Elzenweg 33b, 5144MB, Waalwijk
The Netherlands
Phone: +31 (0)416 660 464
Fax: +31 (0)416 392 040
E-mail: daa(at)doublealpha.biz