DAA Magnet inc. screw and countersunk nut for SS Racer pouch
DAA Magnet inc. screw and countersunk nut for SS Racer pouch
Reviews:
(Current Reviews:

3

)
A simple and effective solution for mounting a large magnet onto the DAA Single stack Racer Pouches.
Set includes our large 42mm N42 powerful magnetic, a countersunk M5 nut and a 12mm M5 screw.
The body of your Single Stack Racer pouch already includes an additional hole on its outer side, which includes the required chamfer on the inside. We use this hole to mount the magnet.
You should first decide on, and lock the pouch in your angle of choice, as once the magnet is assembled, access is more difficult to the center mounting screw. (you can solve this by making yourself a custom 3mm hex key, with a very short arm).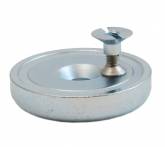 Gene Morin
Date Added: Saturday 23 March, 2019
I finally got one of theses magnets. Clearly I was a little late to the party since Iv been shooting for 29 years. I absolutely love this thing for unloaded gun starts.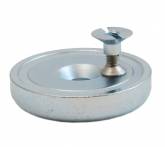 Mary Joy Siscar
Date Added: Friday 18 May, 2018
This DAA magnet is really good! It can hold up to 4 fully loaded single stack magazine (9mm).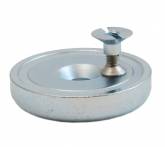 Peter Wanderoy
Date Added: Friday 13 May, 2016
This magnet is very usable for me and I do like the size. It was easy to attach to my mag pouch. /Peter
DAA Magnet inc. screw and countersunk nut for SS Racer pouch
Double-Alpha Academy BV
Elzenweg 33b, 5144MB, Waalwijk
The Netherlands
Phone: +31 (0)416 660 464
Fax: +31 (0)416 392 040
E-mail: daa(at)doublealpha.biz