Contact Us
Prices shown in USD | All items shipped from PA, USA
Combo: 5x Single Stack Racer Pouch
Reviews:
(Current Reviews:

17

)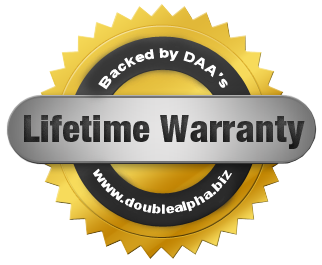 Enjoy over 5% off of these fantastic Single Stack Racer pouches.

Please note!
These single stack pouches will work only with 1911 style Single stack magazines which follow the standard external dimensions! (roughly 13.7mm 0.54" wide, and 34.8mm 1.37" from back to front)
It has come to our attention that some manufacturers are shortening the front to back length of their tubes for the 9mm calibers – and these will not work in our single stack pouches!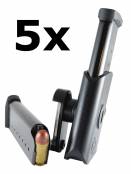 Combo: 5x Single Stack Racer Pouch
Ben Whitmire
Date Added: Friday 26 January, 2018
I Currently have 7 of these on my belt for single stack division. Great fit for my 1911 9mm mags. Easily adjustable and stays put. Mags stay in place on the run but come out with ease during a reload.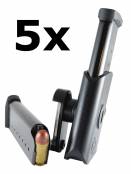 Combo: 5x Single Stack Racer Pouch
Max H
Date Added: Tuesday 02 January, 2018
Smooth release. Tension wrench on the back. Work fine with all kind of single stack .45 acp mags I've tried. Good product ! -- Sortie de chargeur sans accroche. Tension réglable avec une molette. Fonctionne avec tous les chargeurs de .45 (single stack). Très bon produit.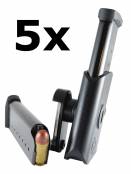 Combo: 5x Single Stack Racer Pouch
Jed simon
Date Added: Sunday 28 May, 2017
Best pouches I've ever used. Incredibly smooth release!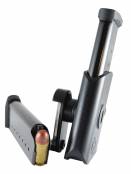 DAA Single Stack Racer Pouch
Greg
Date Added: Wednesday 17 May, 2017
Great product. I have 7 on my belt that takes up less space than 4 parallel pouches. Very well made, very quick.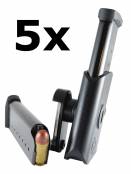 Combo: 5x Single Stack Racer Pouch
David Pape
Date Added: Monday 29 August, 2016
These are great pouches I ordered them for my single stack/ L-10 rig,1911 max 40. They are perfect height and of course u can change the angle to your preference. As well as change the tension on your mags the thumb screw allows you to get exactly what u want instead of a preset!! Very smooth!!! I actually glued a 2 dollar magnet on the front of one for unload show clear purposes!! Works perfect!! High quality like most daa products!!
Combo: 5x Single Stack Racer Pouch
Alpha Dynamics USA
2908 Betz Court, Orefield, PA 18069

Phone: (888) 628-3233 or (610) 366-9752
Fax: (610) 366-9680
E-mail: sales(at)doublealpha.biz