CED7000 Shot Timer
CED7000 Shot Timer
Reviews:
(Current Reviews:

38

)
Looking for an IPSC Shot Timer? A Shot Timer that is easy to use, reliable and proven to be one of the best sellers for over a decade? Look no further! The CED 7000 Shot Timer has set the benchmark and is the #1 choice for both Range Officers and USPSA / IPSC shooters worldwide.
The CED7000 Shot Timer is truly a breakthrough in technology. No other shot timer to date offers this combinations of advanced features, compact size and lightweight. This is truly the "next generation" Shot Timer here today!

Features include:
Memory storage/recall for review of 10 strings and an unlimited number of shots.

Custom Par for single or multiple Par time settings, with variable delay intervals and the first ever hundredth of a second setting.

Dual forward and reverse Review function.

Fixed/Random/Instant of custom delay available.

Shot detection microphone featuring 8 preprogrammed digital sensitivity settings.

Illuminated fully functional LCD display, showing total time, splits, shot number, Par and first shot time.

Date and time displays, including alarm clock feature.

Optional RF remote capability for use with CED BigBoard and CED Time Keeper.

New ?Spy Mode? for monitoring other shooters and visual starts.
New ?Stopwatch Mode? for use of the timer as a stopwatch to clock props and other shooters on the range.

Super loud Start beep over 110 dB ? the loudest in the industry!

Rechargeable battery with low battery LCD indicator. Optional External Battery Pack.

2 sets of Start/Review buttons. Choose which works best for you!
Large display of overall time, for quick-glance identification.

A wide range of accessories, to ensure that you have what you need to make your new CED7000 the perfect timer for you.
Multiple carry devices and options.
Wrist and neck band lariats.
CED7000 Includes the following:
CED7000 Timer
AC Charger with adapter head
USB Charging Cable
Neck Lanyard
Wrist lanyard
Instruction Manual
Click here for user instructions for this and other products.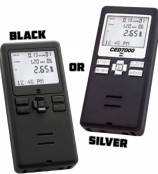 Paul Roberts
Date Added: Tuesday 27 November, 2018
The CED7000 shot timer is a nice compact size, the controls are easy to adjust the settings.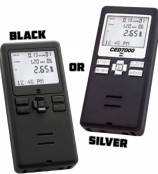 Ken Mendat
Date Added: Thursday 18 October, 2018
Great little shot timer, easy to use and long rechargeable battery life.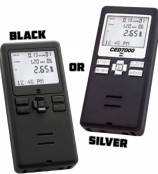 Will
Date Added: Tuesday 18 September, 2018
Order came in promptly. I was surprised at how small the timer was. I thought it was bigger. I have to be more careful on pressing the small buttons. The top buttons are used mostly so that is good. Glad that I didn't get the "tactical" model. A club member got one and (maybe my mistake?) asked Why? What for? Battery life is good. Had charged up for last month's match and brought it up for back up but I didn't have to use it for that match. I used if for this months match. No problem. Battery charge was half at the end of the match. Thanks!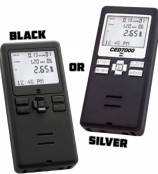 Rene Hoeck
Date Added: Thursday 12 July, 2018
Place an order monday late afternoon and delivered in Portugal lesser than 3 days later. Thanks doublealpha.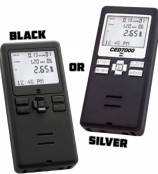 Richard Hulsebos
Date Added: Monday 25 June, 2018
As a Gun enthusiasts i highly recommended it. Not just for Range shooting but als also for dry-fire practice shooting. The features of the CED 7000 timer make it ideal for more professional shooters. One of the most attractive features of the CED 7000 timer is that it's very lightweight and compact, yet still very efficient. The timer comes with rechargeable batteries, thus eliminating the need for constant replacement. It is also very convenient to carry around as it comes with a lanyard for hooking around your neck or wrist. I do recommend the belt clip as i find that easyer. The timer also has a small LCD screen that displays time and review functions. It includes an auto-start mode, a countdown mode, a spy-mode, and a stopwatch mode. The CED7000 is an innovative model for displaying times, splits, mode and review functions on an illuminated screen. The dry-fire mode on this timer produces soft beeps, which makes it convenient to use at home. The device works well on different shooting ranges, both indoors and outdoors.
CED7000 Shot Timer
Double-Alpha Academy BV
Elzenweg 33b, 5144MB, Waalwijk
The Netherlands
Phone: +31 (0)416 660 464
Fax: +31 (0)416 392 040
E-mail: daa(at)doublealpha.biz
CED7000 battery life
Q: When charged fully, what is the battery life?
A: The time is estimated to be 40 hours of match use. This estimate is based on 40 activations per hour or 1000 activations per charge cycle and may vary with difference usage.