Contact Us
Prices shown in USD | All items shipped from PA, USA
CED7000 Shot Timer
Reviews:
(Current Reviews:

33

)
The CED7000 Shot Timer is truly a breakthrough in technology. No other shot timer to date offers this combinations of advanced features, compact size and lightweight. This is truly the "next generation" Shot Timer here today!

Features include:
Memory storage/recall for review of 10 strings and an unlimited number of shots.

Custom Par for single or multiple Par time settings, with variable delay intervals and the first ever hundredth of a second setting.

Dual forward and reverse Review function.

Fixed/Random/Instant of custom delay available.

Shot detection microphone featuring 8 preprogrammed digital sensitivity settings.

Illuminated fully functional LCD display, showing total time, splits, shot number, Par and first shot time.

Date and time displays, including alarm clock feature.

Optional RF remote capability for use with CED BigBoard and CED Time Keeper.

New ?Spy Mode? for monitoring other shooters and visual starts.
New ?Stopwatch Mode? for use of the timer as a stopwatch to clock props and other shooters on the range.

Super loud Start beep over 110 dB ? the loudest in the industry!

Rechargeable battery with low battery LCD indicator. Optional External Battery Pack.

2 sets of Start/Review buttons. Choose which works best for you!
Large display of overall time, for quick-glance identification.

A wide range of accessories, to ensure that you have what you need to make your new CED7000 the perfect timer for you.
Multiple carry devices and options.
Wrist and neck band lariats.
CED7000 Includes the following:
CED7000 Timer
AC Charger with adapter head
USB Charging Cable
Neck Lanyard
Wrist lanyard
Instruction Manual
Click here for user instructions for this and other products.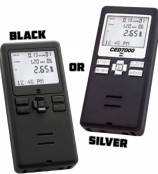 Stuart Nixon
Date Added: Sunday 04 March, 2018
Arrived within 3 days. Have used others of this type which is why I bought this. Unfortunately I'm getting to the age were I need glasses and the screen is small. No fault of the timer, I just have to take glasses with me. There is a 5 volt output to operate a relay. I found that an arduino board can be integrated and used for turning targets. Just remember to debounce / delay the signal from the timer.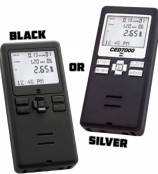 Mike
Date Added: Thursday 11 January, 2018
This timer works great. Even on a indoor range with other live shooters I am able to adjust the sensitivity down so it doesn't pick up either the other shooters report or echo from the concrete walls. Other timers I have used frequently picked up the echo and gave false times. It is pretty intuitive to use and does more than many shooters would use.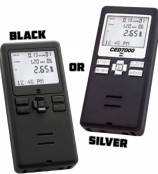 Jim Litrun
Date Added: Monday 25 December, 2017
The CED 7000 shot timer is perfect and the service provided by Competitive Edge was outstanding! I'll deal with them again.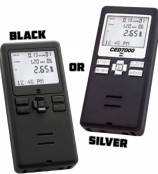 Rodolpho Dias
Date Added: Tuesday 29 August, 2017
This is excellent product, shipping to Brazil and stayed perfect status.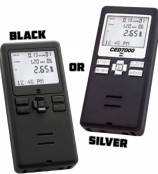 Philippe De Swert
Date Added: Tuesday 08 August, 2017
Great little timer. Not bulky at all and actually picks up less loud guns too. With this one it is actually possible to time mini-rifle trainings/matches reliably.
CED7000 Shot Timer
Alpha Dynamics USA
2908 Betz Court, Orefield, PA 18069

Phone: (888) 628-3233 or (610) 366-9752
Fax: (610) 366-9680
E-mail: sales(at)doublealpha.biz