Prices shown in USD | All items shipped from PA, USA
RangePackPro Extra Rig Strap
RangePackPro Extra Rig Strap
Reviews:
(Current Reviews:

13

)
Based on customer feedback, we are pleased to now offer as an accessory, the Adjustable strap supplied with the RangePack Pro. This strap, which attaches to the front D-rings on the bag, is designed to hang your shooting Rig on the outside of your bag, for easy transport. A second strap is handy to prevent the rig from swinging from side to side.
br> One such strap is included with your RangePack Pro. The item offered here is an additional strap only.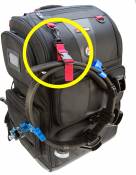 Norman Humphries
Date Added: Tuesday 26 February, 2019
Feel happier with 2 straps to hold my rig. 1 strap might fail, but very unlikely that you will have 2 straps break/snap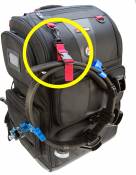 Dovil Catherine
Date Added: Wednesday 30 January, 2019
Un sac de qualité et très fonctionnel. je suis satisfaite de mon achat.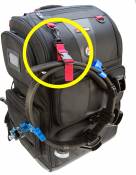 john
Date Added: Tuesday 23 October, 2018
Great strap used it to hold stool on the cart i built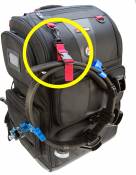 Louis
Date Added: Sunday 22 April, 2018
Dommage que le rouge ne soit pas rouge comme celle livrée avec le sac mais rouge foncé ! Too bad the red is not red like the one delivered with the bag but dark red!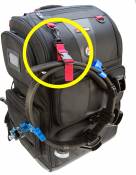 David Wilde
Date Added: Saturday 30 December, 2017
Great strap. Keeps all of my rigs clipped to the wall for clean storage.
RangePackPro Extra Rig Strap
Alpha Dynamics USA
2908 Betz Court, Orefield, PA 18069

Phone: (888) 628-3233 or (610) 366-9752
Fax: (610) 366-9680
E-mail: sales@doublealpha.biz