Prices shown in USD | All items shipped from PA, USA
CED Deluxe Quick Patch Tape Gun
CED Deluxe Quick Patch Tape Gun
Reviews:
(Current Reviews:

9

)
All the benefits of normal Target Tape Guns, with more! The CED Deluxe Tape Gun patches holes on targets faster and easier than humanly possible by hand. Extremely easy and fun to use! No need to worry about running out of patches while in the middle of a match! The CED Deluxe Tape Gun will handle most brands of full size patches available on the market today. No custom patches needed for this one! Increase efficiency, save time, and have lots of fun. Simply squeeze, release, and apply! Easy to aim, easy to use, and easy to load! The CED Deluxe Tape Gun has it all.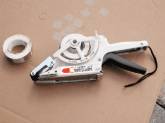 Mark
Date Added: Saturday 03 November, 2018
This really makes pasting cardboard targets faster and easier, especially when it's cold and you're wearing gloves.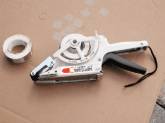 Richard Powers
Date Added: Saturday 03 November, 2018
This thing is great. No more dealing with peeling tiny pasters off of the strip. Pasting is a hassle free job now.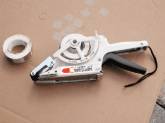 Alex Ragulsky
Date Added: Wednesday 05 September, 2018
Sure makes practice and pasting targets a lot easier. A time AND money saver! Alex Ragulsky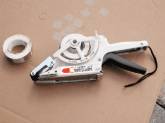 Frank
Date Added: Friday 25 May, 2018
Excellent item. Makes pasting cardboard targets so much easier and faster.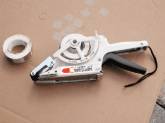 Jared Beyer
Date Added: Monday 06 November, 2017
I had heard about these for awhile but always thought they seemed like overkill for a task as simple as pasting targets. I could NOT have been more wrong. These things are the greatest thing since sliced bread for a competitive shooter or even a recreational shooter that likes to reuse targets. I got to try one that a guy at a match had and it speeds up the pasting process by at least 5x. 1 person can paste several targets while in the same amount of time another person can only do 1 by hand. On top of that it has the added benefit of keeping the paster residue off your fingers and uses a mechanism that is super easy to use so your hands don't get tired. Just load up 1 roll of pasters and you are good for a whole day or more which also saves you the hassle of constantly looking for pasters when the shooter is done. Definitely going to be ordering one for myself for next season.
CED Deluxe Quick Patch Tape Gun
Alpha Dynamics USA
2908 Betz Court, Orefield, PA 18069

Phone: (888) 628-3233 or (610) 366-9752
Fax: (610) 366-9680
E-mail: sales@doublealpha.biz