Prices shown in USD | All items shipped from PA, USA
Mr.Bulletfeeder Dropper die threaded body
Mr.Bulletfeeder Dropper die threaded body
Reviews:
(Current Reviews:

2

)
A replacement threaded die body for your Mr.Bulletfeeder by DAA Dropper. This threaded body is compatible with all calibers.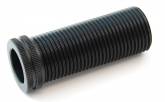 mike smith
Date Added: Tuesday 05 March, 2019
Like all other DAA products, nice workmanship. I use single, turret and rl550 press for all my rifle and pistol. With extra body dies I can keep all dies setup and only remove the bullet insert/bearings from one toolhead to the other. I use the RL550 for bulk production in 20,22,264,30 etc and the DAA BFD work excellent in all those cals. The 9mm work with 380 and the 223 BFD works with 20cals also, 308 work with 7.62x39 I have 2 extra BFD bodies on my turrets with a short tube so I can roll single without playing with bullets. Keep up the excellent work and I am looking forward to the future RL550 case feeder when available.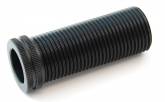 fratini
Date Added: Friday 20 December, 2013
Il pezzo e fatto di alluminio, la filettatura è troppo profonda, tanto che rimane un decimo o due di spessore dell'alluminio poco,ne ho rotti 2 senza avere il tempo di rendermi conto. Pressa dillon 650. Per il resto un buon prodotto come tutti i AA ( double Alfa )
Mr.Bulletfeeder Dropper die threaded body
Alpha Dynamics USA
2908 Betz Court, Orefield, PA 18069

Phone: (888) 628-3233 or (610) 366-9752
Fax: (610) 366-9680
E-mail: sales@doublealpha.biz