Prices shown in USD | All items shipped from PA, USA
Dillon Square Deal 'B'
Dillon Square Deal 'B'
Reviews:
(Current Reviews:

5

)
The Dillon Square Deal 'B' loads only the listed handgun cartridges Automatic Indexing shellplate Auto Powder / Priming Systems Uses special dies Manually fed cases and bullets Typical loading Rate is about 300-500 Rounds per Hour Comes Complete With Factory Adjusted Loading Dies Ready-to-Use, machine set up with proper primer size & shellplate installed.

Lifetime "No-B.S." Warranty.

The Basic machine includes the following:
* 1 machine
* 1 powder measure with large and small powder bars (small installed)
* Small bar throws from 2.1 to 15 grains of powder Large bar throws from 15 to 60 grains of powder
* 1 priming system with large and small priming parts
* 1 early warning buzzer and rod for primer system
* 1 packet of tubes containing: 1 large, 1 small primer pickup tubes, 1 magazine tube, and one primer slide assembly, 1 powder measure failsafe rod assembly with bracket (13355)
* 3 locator buttons
* 1 toolhead
* 1 powder die
* 1 caliber conversion kit
* 1 set of carbide dies (except for 44/40)
* 1 Spent primer cup bracket, screws and cup
* 1 loaded cartridge chute, screws and plastic bin
* 1 written instruction manual

The Square Deal 'B' is only capable of loading the common straight walled pistol cartridges, uses a proprietary drop-in insert style die, and is a great compact reloader.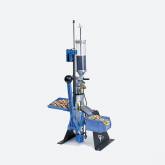 Ronald Spijkers
Date Added: Thursday 31 January, 2019
Sinds kort begonnen met herladen van 9mm pistool munitie, en na veel filmpjes en websites te hebben bekeken over herlaad persen besloten om de dillon square deal B te kopen. dit is een hele fijne pers als je alleen pistool munitie herlaad ook de handleiding die er bij zit is heel duidelijk en begrijpelijk zeker als je ook de filmpjes op youtube er bij pakt dan is het gewoon heel goed te begrijpen. Ook staat de pers redelijk goed afgesteld op de krimp na die stond veel te strak afgesteld maar dit is via de handleiding goed te verhelpen door de Krimp iets los te draaien. kortom laad je alleen munitie voor pistool dan is da square deal een hele goede keuze. Recently i begin reloading 9mm pistol ammunition, and after having watched many movies and websites about reloading presses decided to buy the dillon square deal B. this is a very nice press if you only reload handgun ammunition and the manual that comes with it is very clear and understandable if you also take the videos on youtube then it is just very easy to understand. The press is also reasonably well adjusted to the shrinkage after it was set too tight but this can be corrected by the manual by the Krimp to turn loose, you only charge ammunition for handgun then da square deal is a very good choice.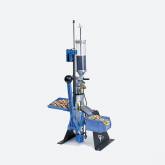 Florent
Date Added: Saturday 19 January, 2019
Très bon produit, livre rapidement. Très bonne communication, merci Saul, et avec beaucoup de sérieux pour ces clients.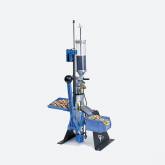 Fabrice chappaz
Date Added: Wednesday 02 May, 2018
Commande traitée très rapidement. Emballage parfait et tarif au top. Je recommande.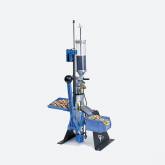 Jean-Luc
Date Added: Wednesday 30 August, 2017
Great tool, easy to install. Need some time to get used to it but after a while (200-300 cartridges), works perfectly. Might not be the best choice if you intend to change calibers but as I only reload 9mm... Fully operational without any additional option (strong mount...). Well packed and quickly sent, no issue. DAA was about 100€ cheaper than the other sites... Well done !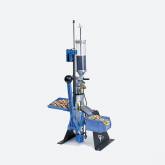 John
Date Added: Sunday 03 January, 2016
Only just starting to work with the SDB from Dillon, but what a mighty fine machine it is. Only downside is that it holds a regular crimp die and larger dies don't fit. However, my local IPSC gunsmith says he can modify a factory crimp die to fit the dillon final station, that would make it a perfect addition. Perhaps even a good item for DAA to supply through there site as an addition to the Square deal B
Dillon Square Deal 'B'
Alpha Dynamics USA
2908 Betz Court, Orefield, PA 18069

Phone: (888) 628-3233 or (610) 366-9752
Fax: (610) 366-9680
E-mail: sales@doublealpha.biz