Prices shown in USD | All items shipped from PA, USA
Dillon RF100 Automatic Small Primer Filler
Dillon RF100 Automatic Small Primer Filler
Reviews:
(Current Reviews:

2

)
When ordered in North America, this product will ship in a 110v configuration. When ordered Internationally – the 220v model will be sent.
Dillon's RF 100 Automatic Primer Filler eliminates the task of filling primer pick up tubes. Now you simply pour your primers from their box into the top, press the blue button and watch it run! No need to purchase additional primer pickup tubes.

In about two minutes the primers are inside the protective metal housing. That's about 30 rounds you can load while the RF 100 is doing your work for you.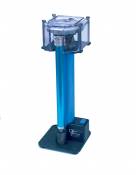 Robin
Date Added: Sunday 02 December, 2018
It took some fiddling to get the setup right for the make of primers but now this machine is stakking primers super fast and consistently, a must have for the serious progressive reloader.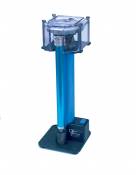 Erich Fuchs
Date Added: Monday 09 November, 2015
i had other solutions before, the RF100 is the most reliable primer sorter / filler - 1 wrong "up side down" in 1000 or better
Dillon RF100 Automatic Small Primer Filler
Alpha Dynamics USA
2908 Betz Court, Orefield, PA 18069

Phone: (888) 628-3233 or (610) 366-9752
Fax: (610) 366-9680
E-mail: sales@doublealpha.biz