Prices shown in USD | All items shipped from PA, USA
Dillon 650/550 Machine Strong Mount
Dillon 650/550 Machine Strong Mount
Reviews:
(Current Reviews:

5

)
The Dillon 55-/650 Strong Mount is an excellent addition to any reloading bench. It elevates your reloading press, making it higher and usually easier to operate comfortably for most users. By creating a much larger and wider base for the press, it also serves to stabilizers the machine, reducing vibration and wobble which can be detrimental to good reloading.
It is one of the most useful accessories in the Dillon line up, and highly recommended for both 550 and 650 reloaders.
This mount is for both the RL550 and RL550B, RL550C, as well as the XL650.
Mount height: 8 1/2″ (21.5ck)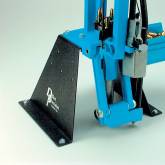 Henry Chornelis
Date Added: Tuesday 11 December, 2018
Een top product voor mijn XL650, ideale hoogte om mee te werken.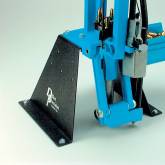 Joel
Date Added: Wednesday 31 October, 2018
The best ever add on to my 550. I really noticed the difference. Thanks DAA.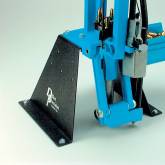 Dirk Schippmann
Date Added: Sunday 25 October, 2015
The Dillon 650/550 Machine Strong Mount is really usefull, it helps a lot to optimize the work with the Dillon machine. I would never buy a Dillon without this Strong Mount.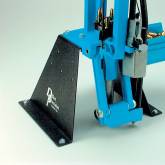 Henrik Bergdahl
Date Added: Tuesday 09 August, 2011
Essential tool. I use it with my 550 and my reloading experience is more ergonomic and the press is more stable now as well. I highly recommend it.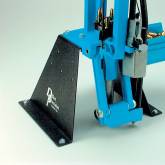 minor
Date Added: Monday 23 May, 2011
Great bit of kit all machines should come with the strong mounts as standard. The service from DAA was first class as usual
Dillon 650/550 Machine Strong Mount
Alpha Dynamics USA
2908 Betz Court, Orefield, PA 18069

Phone: (888) 628-3233 or (610) 366-9752
Fax: (610) 366-9680
E-mail: sales@doublealpha.biz