Prices shown in USD | All items shipped from PA, USA
Combo: Perfect Practice and Thinking Practical Shooting
Combo: Perfect Practice and Thinking Practical Shooting
Reviews:
(Current Reviews:

23

)
Get both of Saul's top selling IPSC books!

Perfect Practice
and
Thinking practical shooting

The best investment you will even make in your shooting!

Usually you would pay 54.5 Euro for these 2 titles. Get them here for only 49.5 Euro!, You save 5 Euro!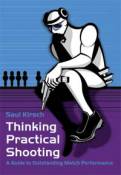 Thinking Practical Shooting
Alessandro Rosa
Date Added: Monday 01 January, 2018
This is by far THE BEST book I have read on the subject. I\'ve been really inspired from it. I\'ve read it only once but I\'m quite sure that a full comprehension needs more work! It\'s amazing how much stuff is involved in being competitive in IPSC which I didn\'t even considered until I read this book!! Thank You very much Saul for sharing all this stuff with us!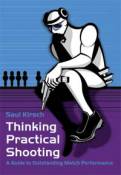 Thinking Practical Shooting
Sander
Date Added: Sunday 01 October, 2017
Great book! Read it using a marker. Should had bought it way sooner.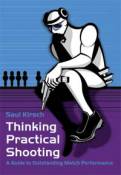 Thinking Practical Shooting
Alexey Solovyov
Date Added: Wednesday 23 August, 2017
Хорошая книга для соревнующихся спортсменов, тут вы найдете освещение вопросов психологической подготовки, тактики и стратегии как прохождения отдельных упражненений так и всего соревнования в целом.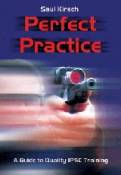 Perfect Practice
Bobby
Date Added: Sunday 11 October, 2015
Great work book. If you put in the time you will def get your moneys worth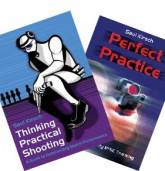 Combo: Perfect Practice and Thinking Practical Shooting
Philippe
Date Added: Thursday 26 February, 2015
"Perfect practice" est un guide essentiel pour le tireur débutant et pour ceux qui cherchent des idées pour améliorer la technique. Des exemples d'exercices bien pensés.
Combo: Perfect Practice and Thinking Practical Shooting
Alpha Dynamics USA
2908 Betz Court, Orefield, PA 18069

Phone: (888) 628-3233 or (610) 366-9752
Fax: (610) 366-9680
E-mail: sales@doublealpha.biz