Prices shown in USD | All items shipped from PA, USA
CED Ammo Brass Pouch
CED Ammo Brass Pouch
Reviews:
(Current Reviews:

12

)
A fantastic way to collect and store spent brass at the range. Measuring 6.25" tall x 5" in diameter, and made of durable 600D "Cordura" type polyester fabric. The Ammo Brass bag includes a drawstring closure and metal bag clip. Can be connected to any range bag or even to your pant belt loop. A mesh bottom allows dirt to be shaken out from the collected brass.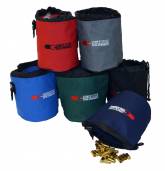 Rick Weaver
Date Added: Thursday 31 January, 2019
I bought three (3) brass bags to carry loaded cartridges in. They are well constructed and certainly large enough to carry more than a day's worth of practice cartridges. And they are reasonably priced.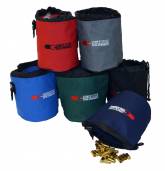 Miguel Frade
Date Added: Monday 21 May, 2018
Already knew the product my training squad use it. It's a good quality product. I bought 2.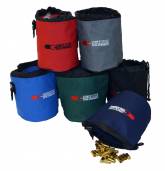 Lawrance Mouat
Date Added: Thursday 02 February, 2017
Better than using my pockets. Good mesh in the bottom to let the dirt out.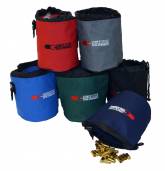 Décio Cristiano Piato
Date Added: Tuesday 28 June, 2016
Ótimo produto. Muito bom o material e o acabamento. Ajuda muito nos treinos. Recomendo o produto e o site DAA para meus amigos.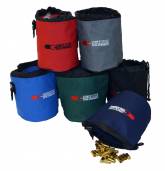 GUSTAVO FAGOTTI BELLAFRONTE
Date Added: Tuesday 14 June, 2016
Excellent product. A real good add to my gear! Helps getting the dirt, sand and peaces that shoud not came with you brass off.
CED Ammo Brass Pouch
Alpha Dynamics USA
2908 Betz Court, Orefield, PA 18069

Phone: (888) 628-3233 or (610) 366-9752
Fax: (610) 366-9680
E-mail: sales@doublealpha.biz